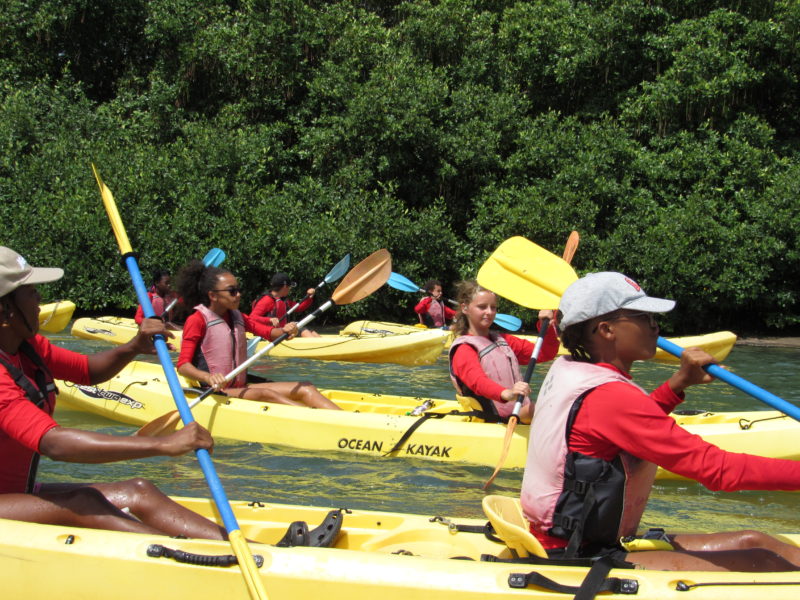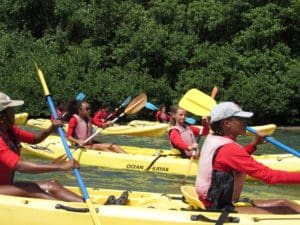 The V.I. Department of Planning and Natural Resources invites St. Thomas residents to join in the opportunity to enjoy the islands' natural resources by exploring a wildlife sanctuary and marine reserve during a free kayak adventure, beginning Jan. 1, 2023.
"As part of our mission at the Division of Fish and Wildlife to encourage Virgin Islanders is to enjoy and appreciate all of our wonderful natural resources, we will be providing 200 free vouchers for a three-hour adventure of kayaking, hiking and snorkeling with Virgin Islands EcoTours," said Nicole Angeli, director of the Division of Fish and Wildlife.
Vouchers will be provided on a first-come, first-served basis to current residents of the U.S. Virgin Islands beginning Jan. 1. Children must be at least 10 years old to participate and must be accompanied by an adult. There will be a limit of eight people per reservation, and each person may apply for a voucher only once.
Participants will get to kayak through mangrove waterways, hike on Cas Cay, and witness tidal pools, volcanic cliffs and a geological blowhole before paddling back to the Mangrove Lagoon Marina. Each participant will be asked to complete a brief survey at the end of each tour as a requisite for participating in this program.
To make a reservation, call Virgin Islands EcoTours at 779-2155 or toll-free at 1-877-684-2441 and mention the phrase DPNR-DFW2023 or visit https://viecotours.com/.
For more information, call the Division of Fish and Wildlife at 775-6762, ext. 5201.