St. Thomas' Emancipation Garden became the scene of song and celebration Sunday as Challenge of the Carols began on Christmas morning as hundreds of residents, performers and visitors gathered to celebrate the season, greet friends and families, and enjoy some mild sunshine.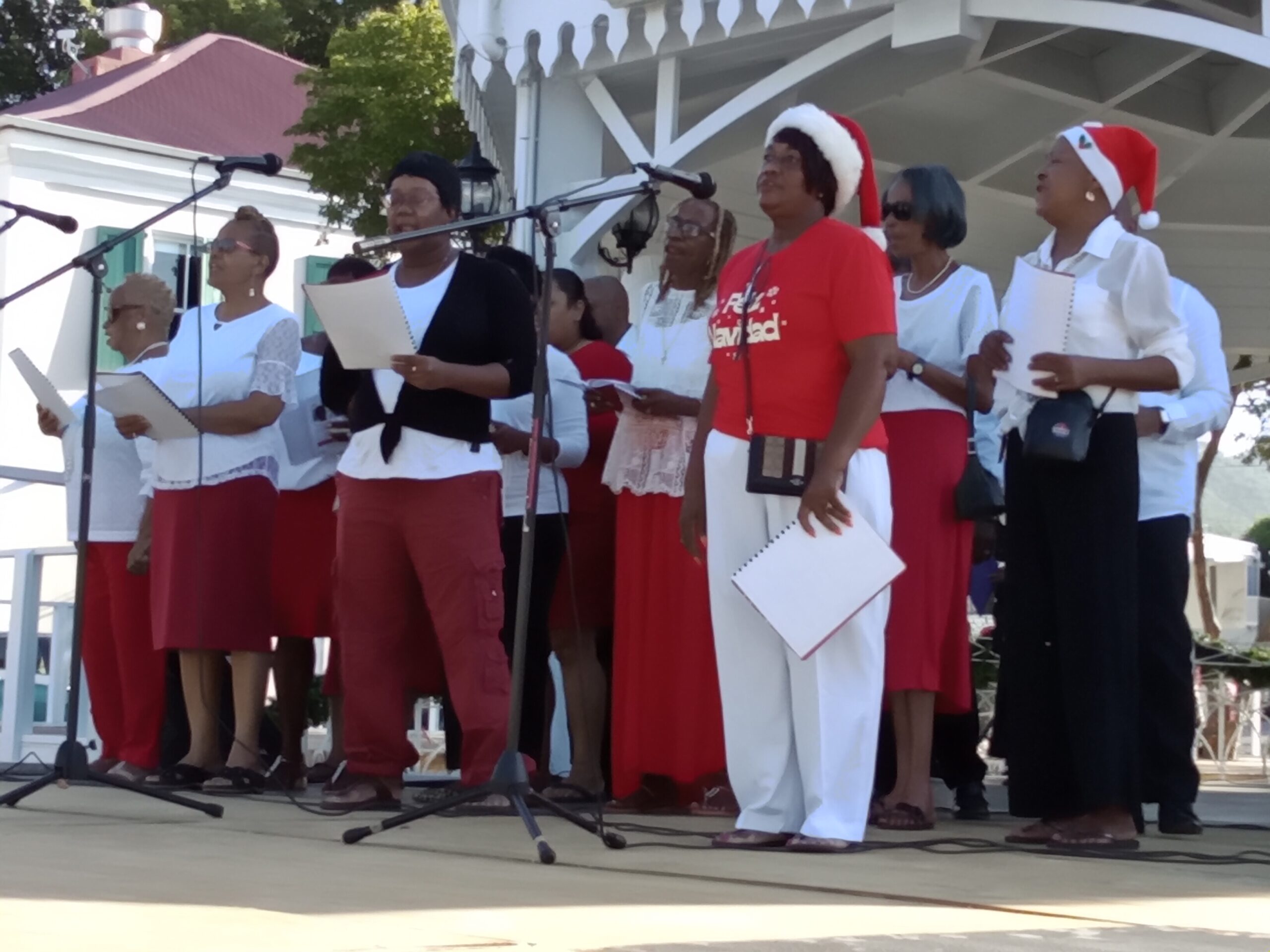 Master of Ceremonies Myron Jackson introduced the choirs as they entered the David Monsanto Bandstand. Jackson said choirs like the Merry Caroliers are part of a revitalized tradition that began in the 1970s. Retired educator Glen "Kwabena" Daivs and the Voices of Love opened the event just before dawn. Throughout the morning, they were joined by the Hapless/Hopeless Caroliers, the Merry Caroliers, Party Hardy Caroliers and the Salvation Army Songsters. Louisa McSween was also honored for her 47 years of service to the choir challenge tradition.
Gov. Albert Bryan Jr. joined the fete and brought along coquito to make spirits bright. The governor also joined the event's tradition of honoring those who honor and preserve Virgin Islands' culture.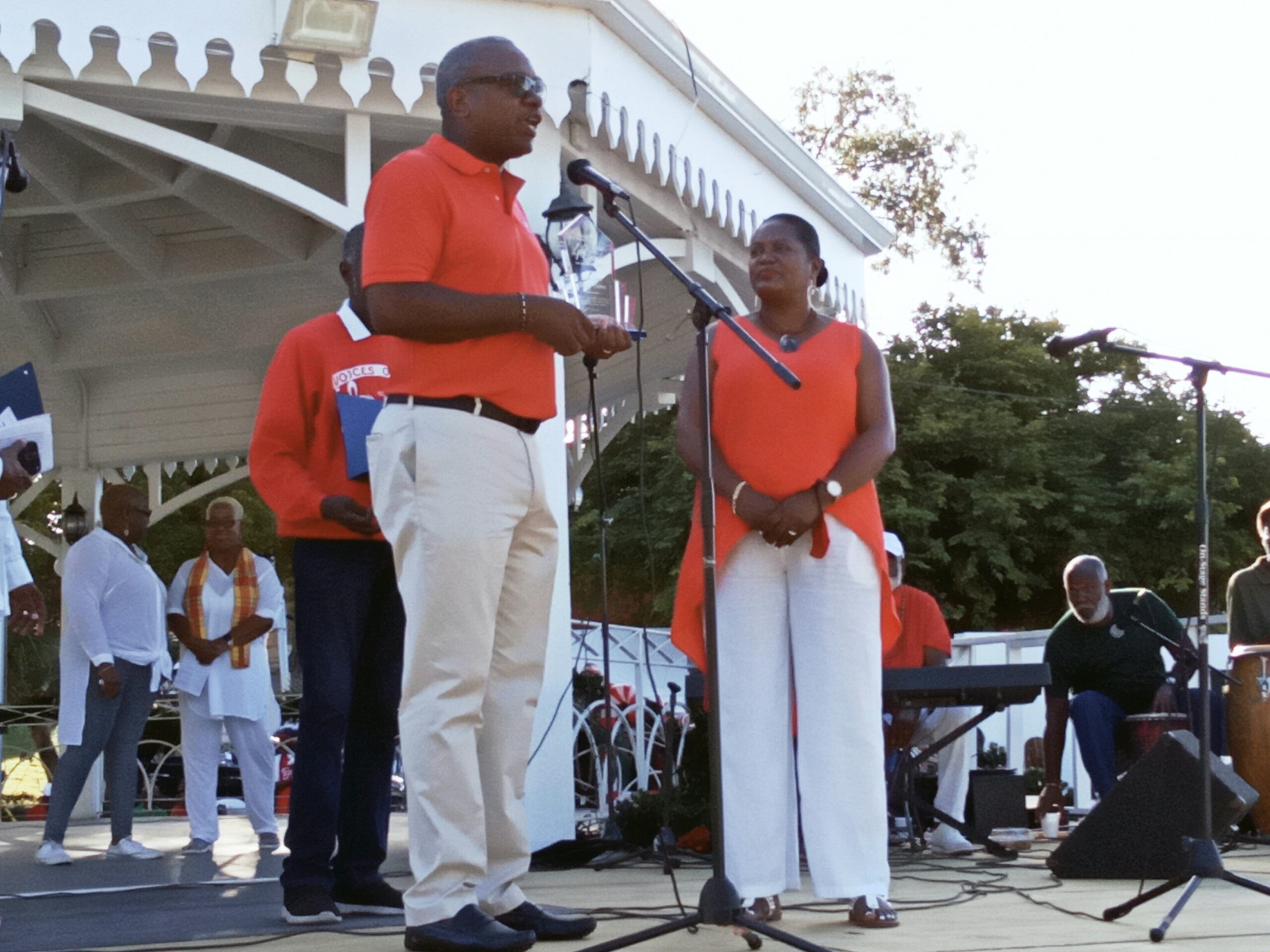 Volunteers occupied the tented serving stations with holiday goodies. For some, in the garden a Christmas morning treat; for others, a much-needed meal.