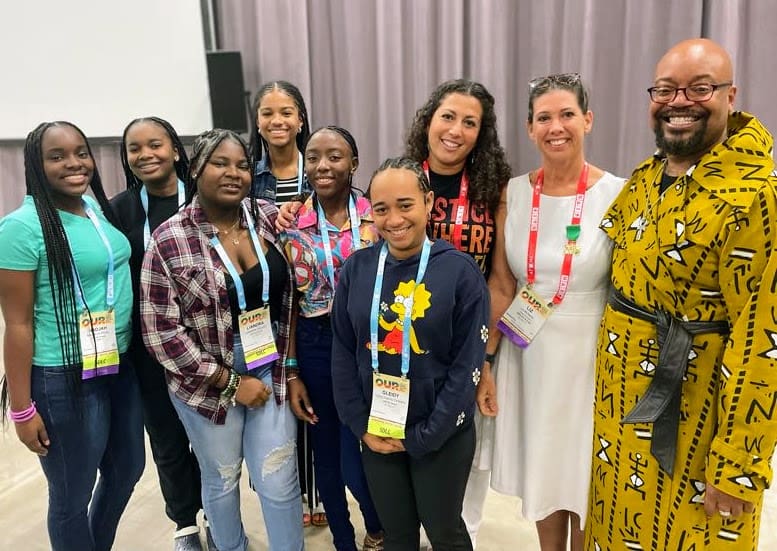 Several students from Gifft Hill School came together with nearly 2,000 of their peers at the National Association of Independent Schools' annual Student Diversity Leadership Conference recently. Senior Jada Jn Phillip, juniors De'Neicia Baxter and Liandra Dagou, and freshmen A'maya Abraham, Gleidy Castillo Caraballo, and Nadjah Jn Phillip said the conference had profound impacts on them and was an eye-opener.
The students were accompanied to the San Antonio event by Head of School Liz Kinsella and Upper Campus math teacher Veronica Woods, who both attended the concurrent NAIS People of Color Conference. GHS regularly attends the NAIS event and was the only school in the Virgin Islands and Puerto Rico to send a student group this year. Funding for this year's trip was provided by Canopy Management.
"It was important to me to find a funding source to make sure we give this experience for two reasons," said Kinsella. "First, it's important to walk the walk. If you're going to say that diversity, equity, and inclusion is something your school believes in, you have to do something to make that true, something that takes effort. And second, because we are geographically remote, our students have a limited number of opportunities to really engage with the wider world. The conference gives them exposure to a vast number of peers from different parts of the country with totally different lived experiences. Participating in this conference helps students see that their voices are strong and worthy and on par with the voices of all these other students from around the country."
The NAIS event both affirmed GHS's DEI efforts and highlighted avenues for next steps, Kinsella said. While the six GHS students found they couldn't relate to experiences shared by Black and Latinx peers who attend predominantly white institutions, their unfamiliarity with terms surrounding gender identity and sexual orientation was brought to light.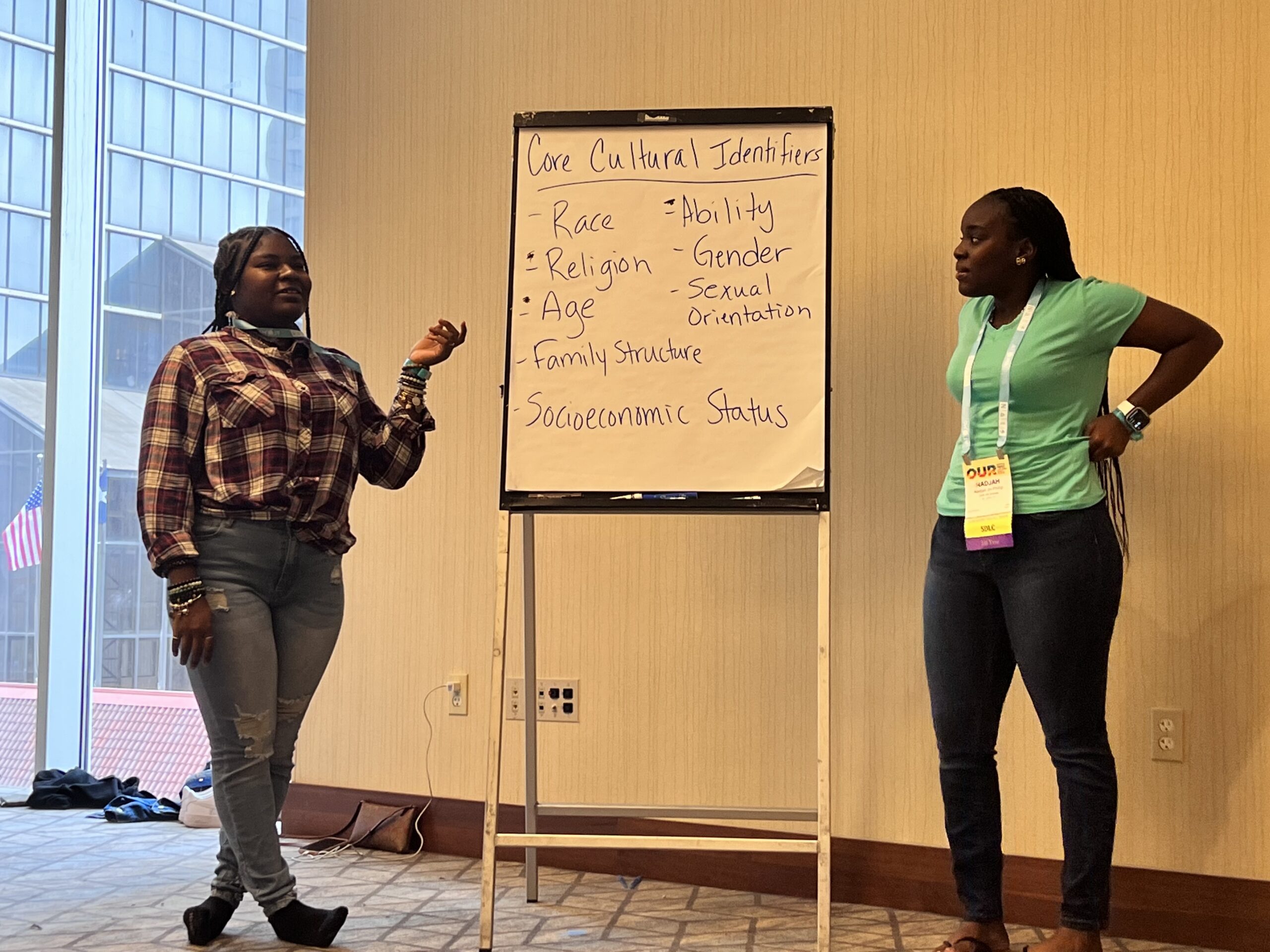 "The students said that this was an area where they felt awkward because they didn't know the words people were tossing around like gender-fluid or cisgender," said Kinsella. "That says to me that we haven't taught that. We can't teach what we don't know or aren't comfortable with, so our work begins with the grown-ups — faculty and parents. Together, we will find ways to navigate strongly-held beliefs about gender identity and sexual orientation with the equally strongly-held belief that our school needs to be a welcoming and safe environment for all individuals. Both faculty and families need to be comfortable with what we're introducing and when we're introducing it. We need to let parents have the chance to have a voice in this process and to educate themselves so they can continue to say, 'I believe in the mission and values of the school, and I'm excited that my kids get to go to this school.'"
The students' thoughts on their experience reflected the idea that identity is defined by so much more than one's race.
"When the other students were sharing their issues on race and microaggressions, I couldn't really connect with them," said junior Liandra Dagou. "But I learned that in the states you're more supported for being queer or nonbinary. You're able to be who you are and you don't have to hide it, whereas in the Caribbean in general you may feel you have to hide these traits."
Freshman Nadjah Jn Phillip agreed that introducing topics around gender identity and sexual orientation at Gifft Hill School will take thought and planning.
"It's going to be hard because not everyone is open to listening to things about gender and sexual orientation," she said. "I'm not saying it's impossible but it's going to be hard to try to think of ways to do it. You can't force someone to try to understand."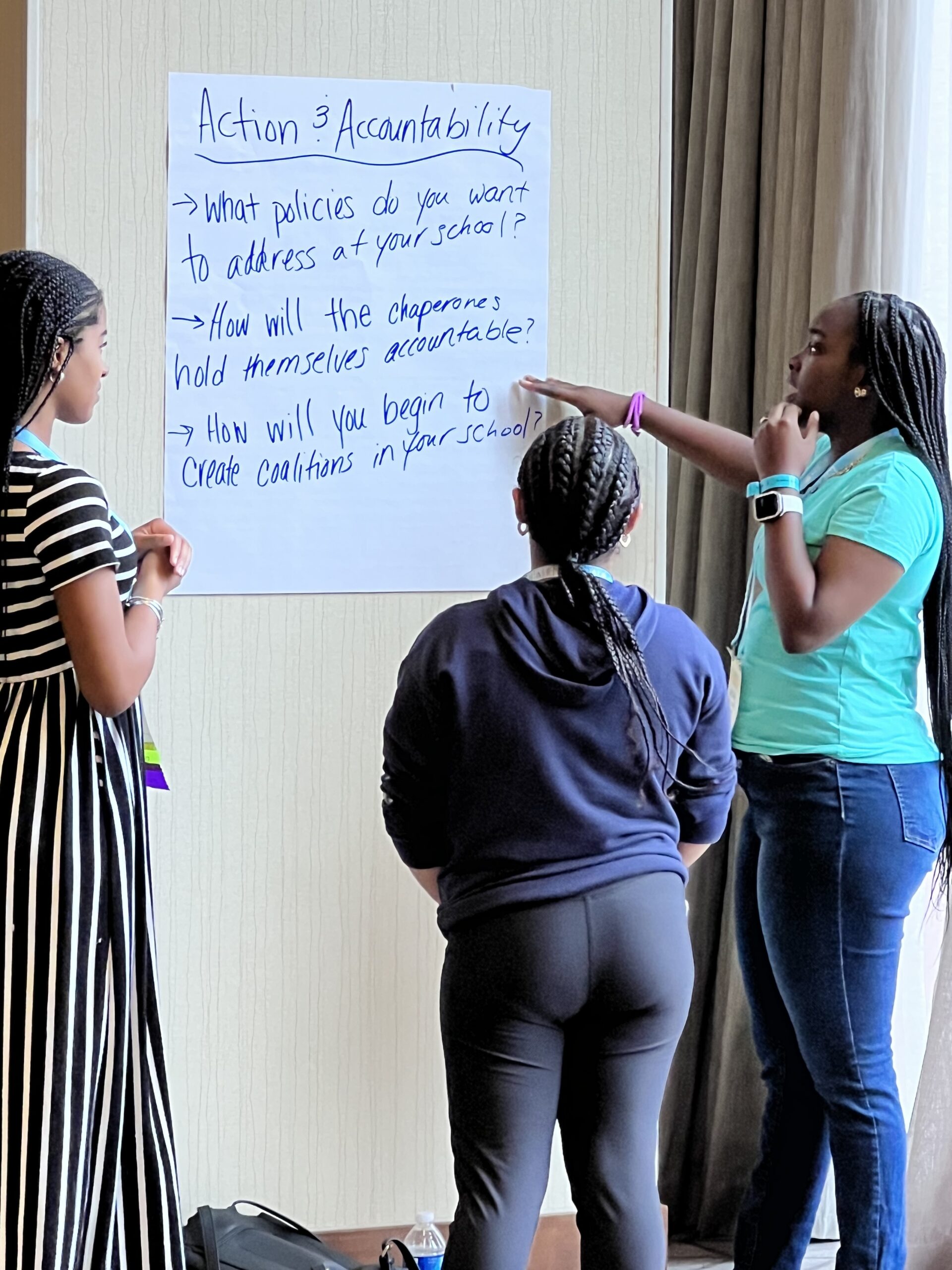 Upon their return to St. John, conference attendees led a faculty meeting where next steps and action items were discussed, including rebooting the school's Diversity Club, exploring health curriculum standards, and building in explicit teaching of communication norms through already established mindfulness and toolkit classes.
Beyond furthering the school's DEI efforts, Kinsella said she was wowed at how conference organizers were able to bring together close to 8,000 people in a way that moved attendees quickly toward a strong sense of community and kinship.
"Every person who was there felt seen, and heard, and valued," she said. "They were around people who truly saw and valued them. That's what we're trying to do at Gifft Hill School too. The success they had creating that environment so quickly with such a large group of people inspired me with ideas for how we can replicate it within our own community. It was magical, but not magic. I believe we have the right tools and temperament to take the next step in this direction."