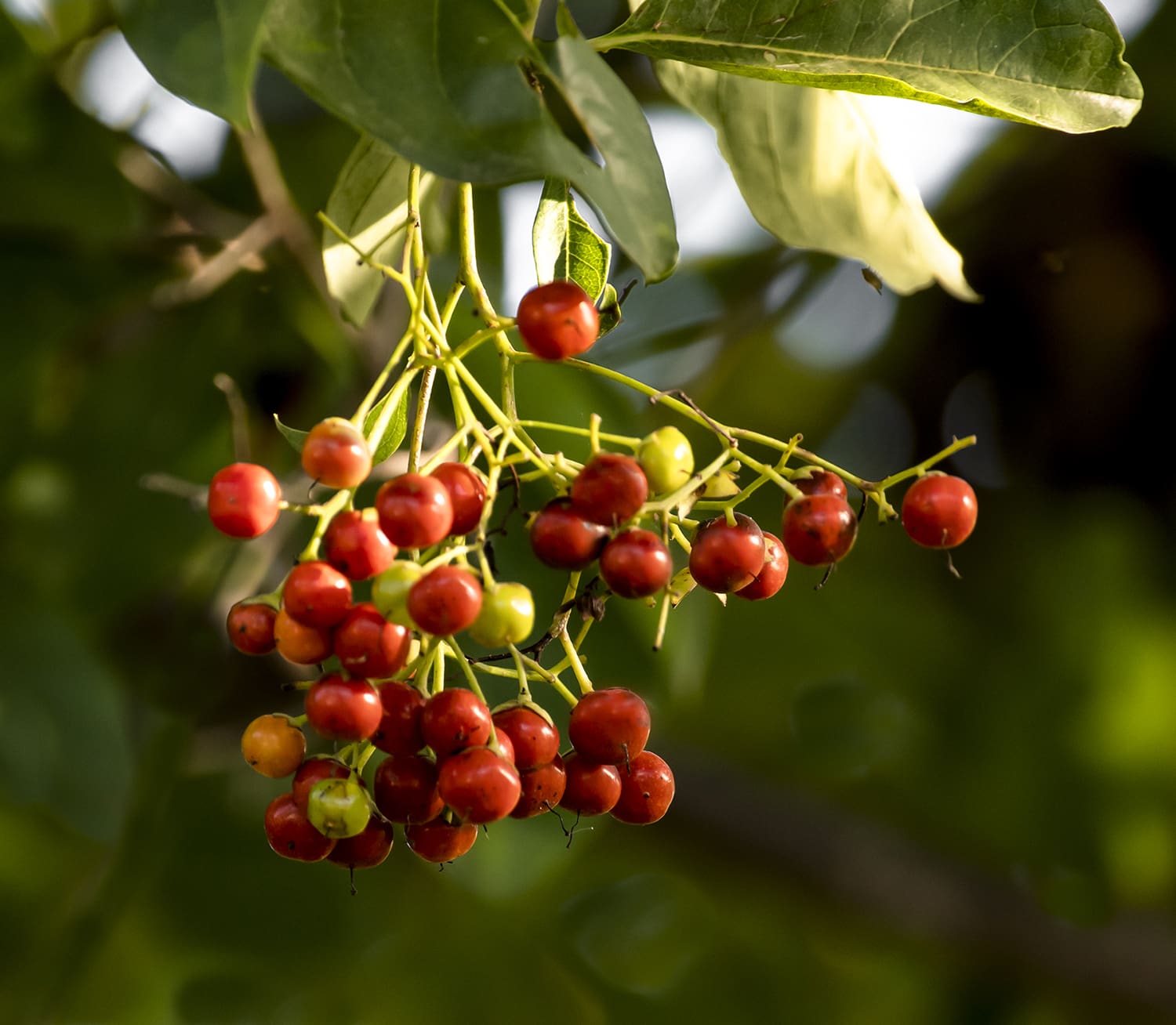 Red berries on evergreen holly trees are classic symbols of hope and joy in snowy climates. In the Virgin Islands, we have lots more options for seasonal delight among the local trees.
Most visible are the Pigeon Berry trees (Bourreria succulenta), which are thick with bunches of small fruits turning from green to orange to red – many more berries than pigeons to eat them. I tasted one of the reddest berries myself, but it did not spark joy, so I left the rest for the birds.
Guavaberry trees (Myrciaria floribunda) are harder to find and are just now producing fruit. These berries are used to flavor the traditional West Indian holiday drink brewed with wine and rum, raisins, other fruits and spices. They also add a touch of vitamin C to the sugary concoction.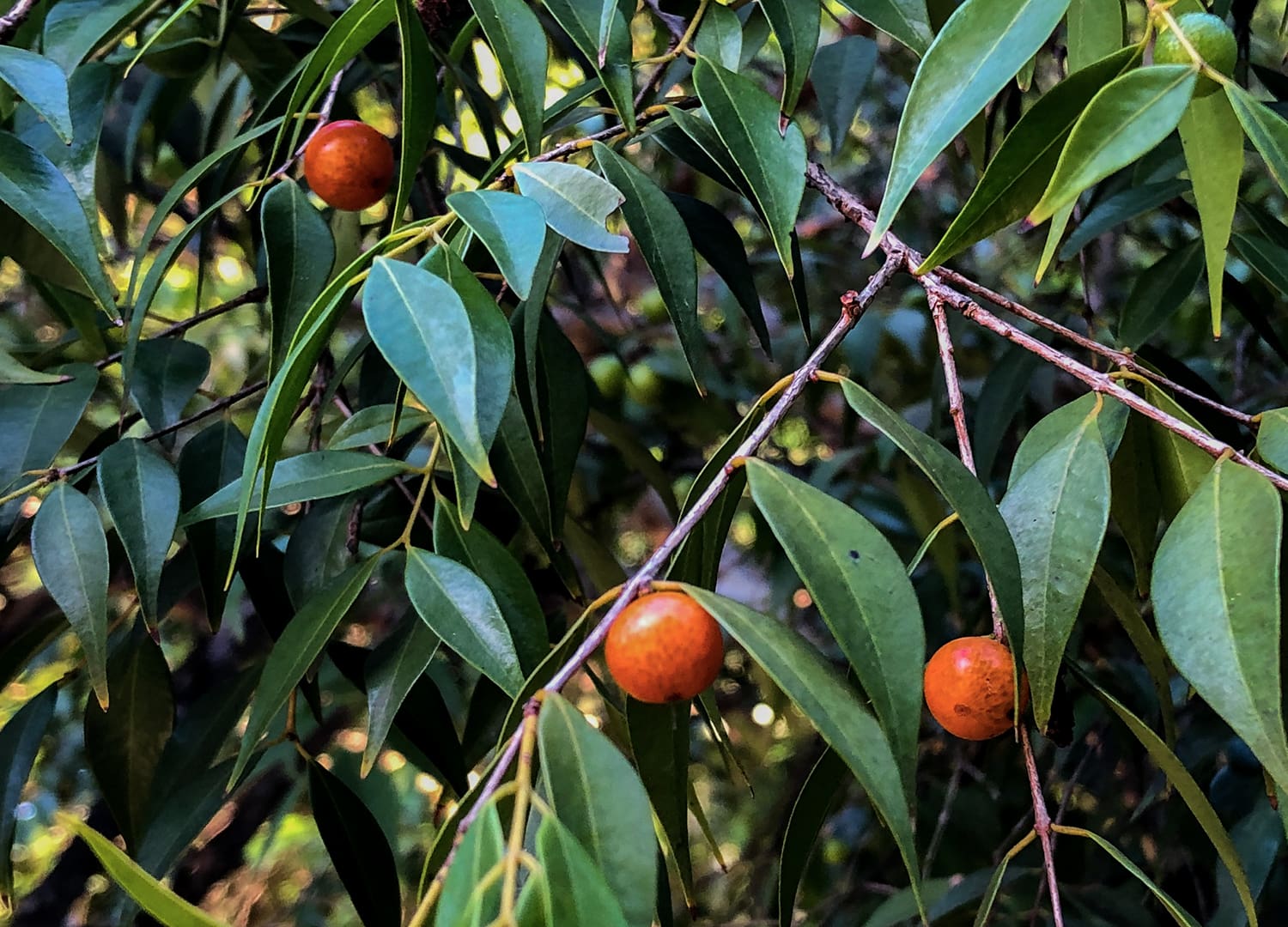 There are some Canker Berry trees in my yard too (Solanum bahamense). These small trees are in the nightshade family and are common in coastal areas in the West Indies. They are related to tomatoes, and the little berries do look like tiny cherry tomatoes, but they are not good to eat.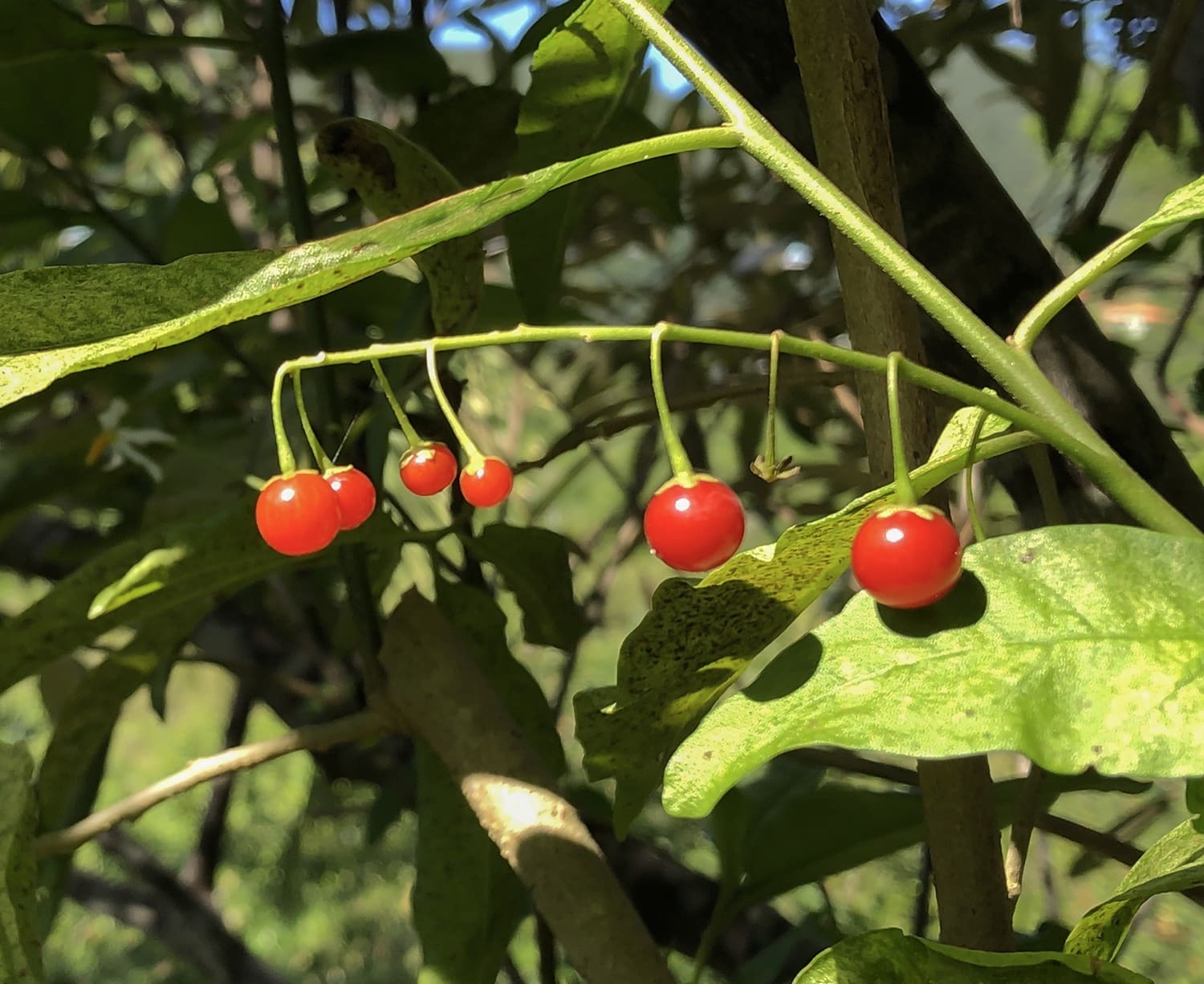 Across the road there are a few red berries on a low Jumbie Pepper plant (Rivina humilis), also sometimes called Cat's Blood. They look dark and inviting, but the word 'jumbie' in their name indicates they may be dangerous.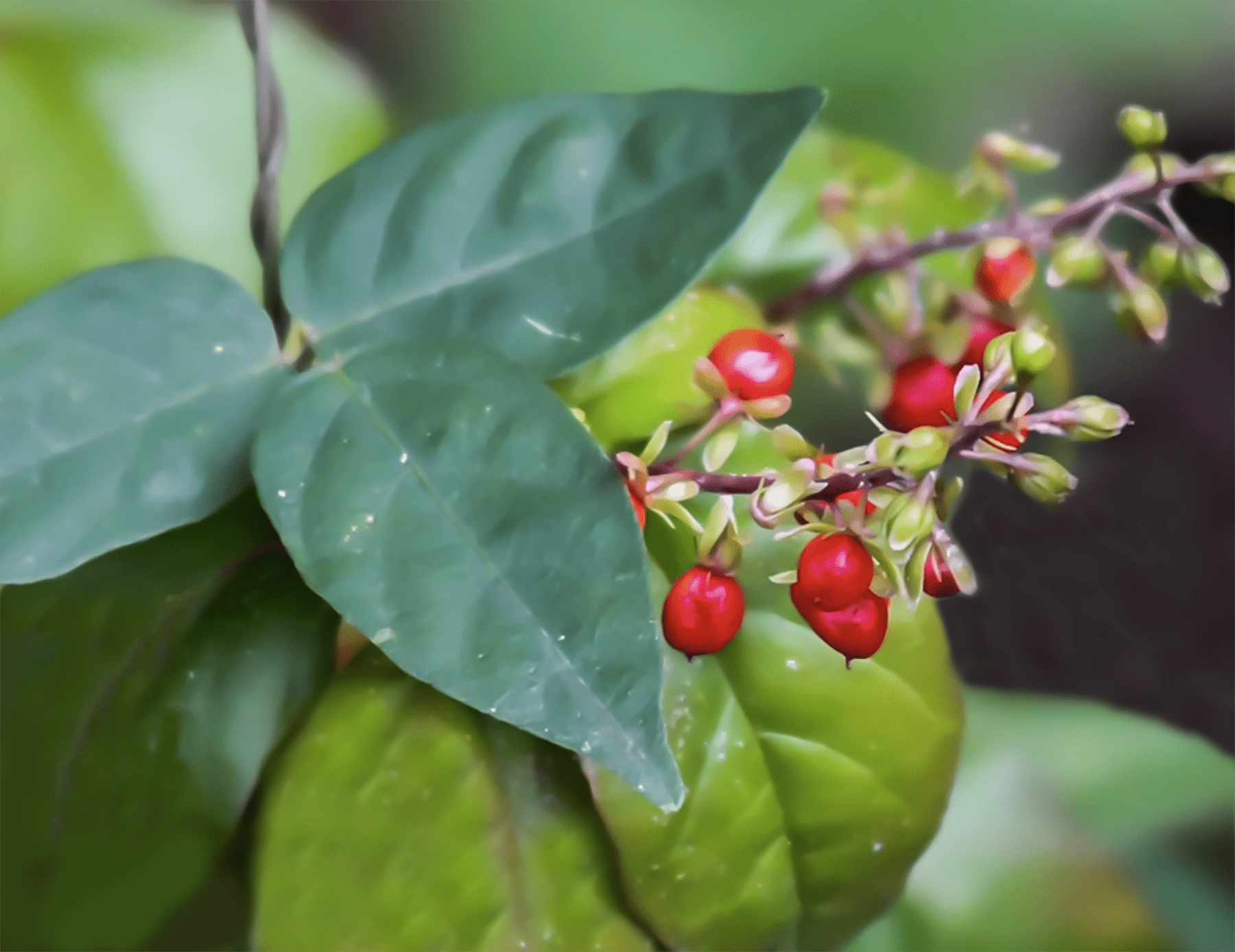 Another tiny red fruit caught my eye on a small tree near the south shore (Crossopetalum rhacoma). It is called Maidenberry by the U.S. Department of Agriculture, which sounds very demure. However, in Jamaica it has sometimes been called Poison Cherry. Nevertheless, it is apparently sweet and eaten by some birds and other wildlife.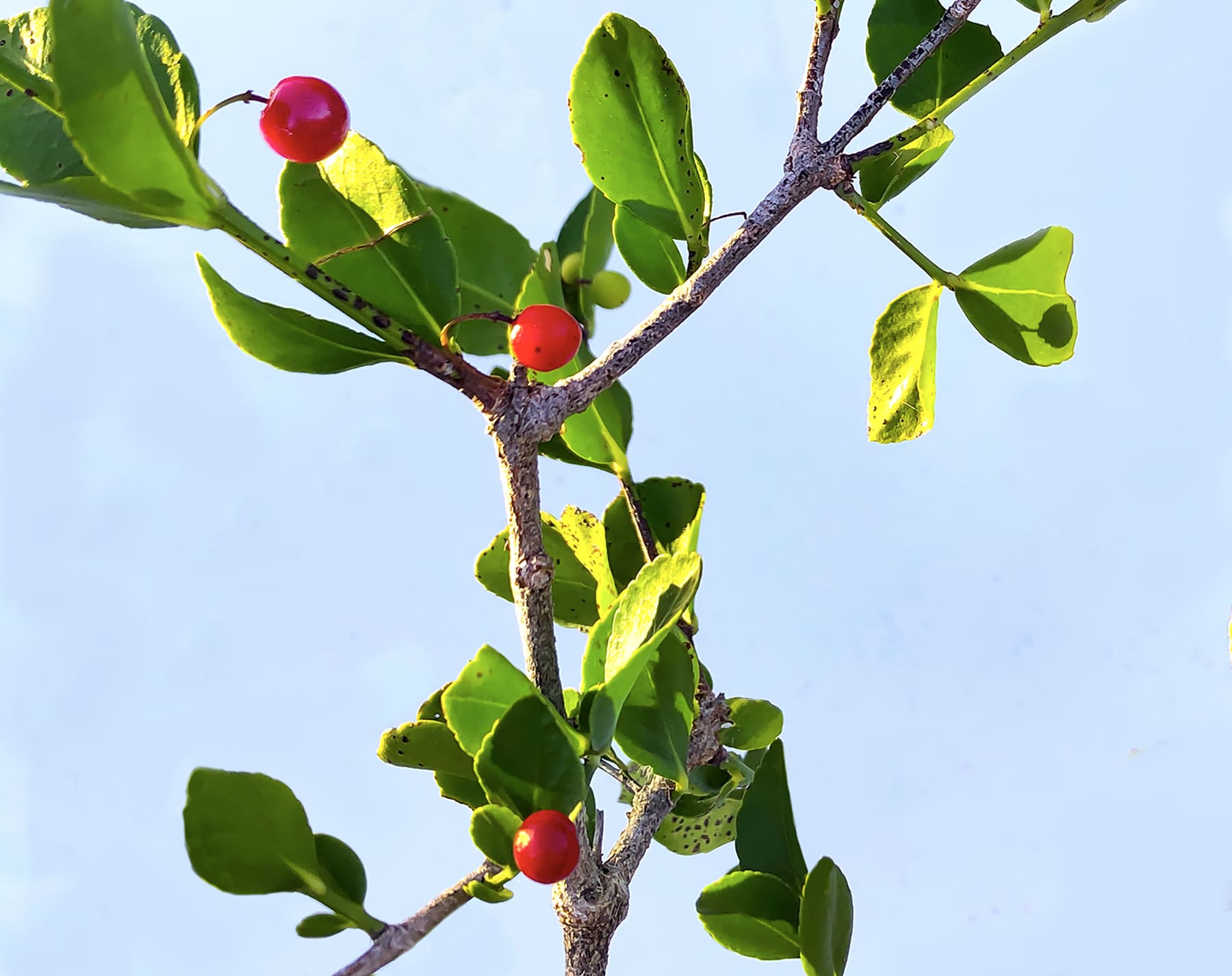 Sweet Lime or Limeberry (USDA) Triphasia trifolia, is not native but has become naturalized in the Virgin Islands. In some areas it has become invasive because the birds enjoy these small red fruits and spread the seeds widely. When my sons were small, we used to eat a few of them too – only the very ripe, reddest ones.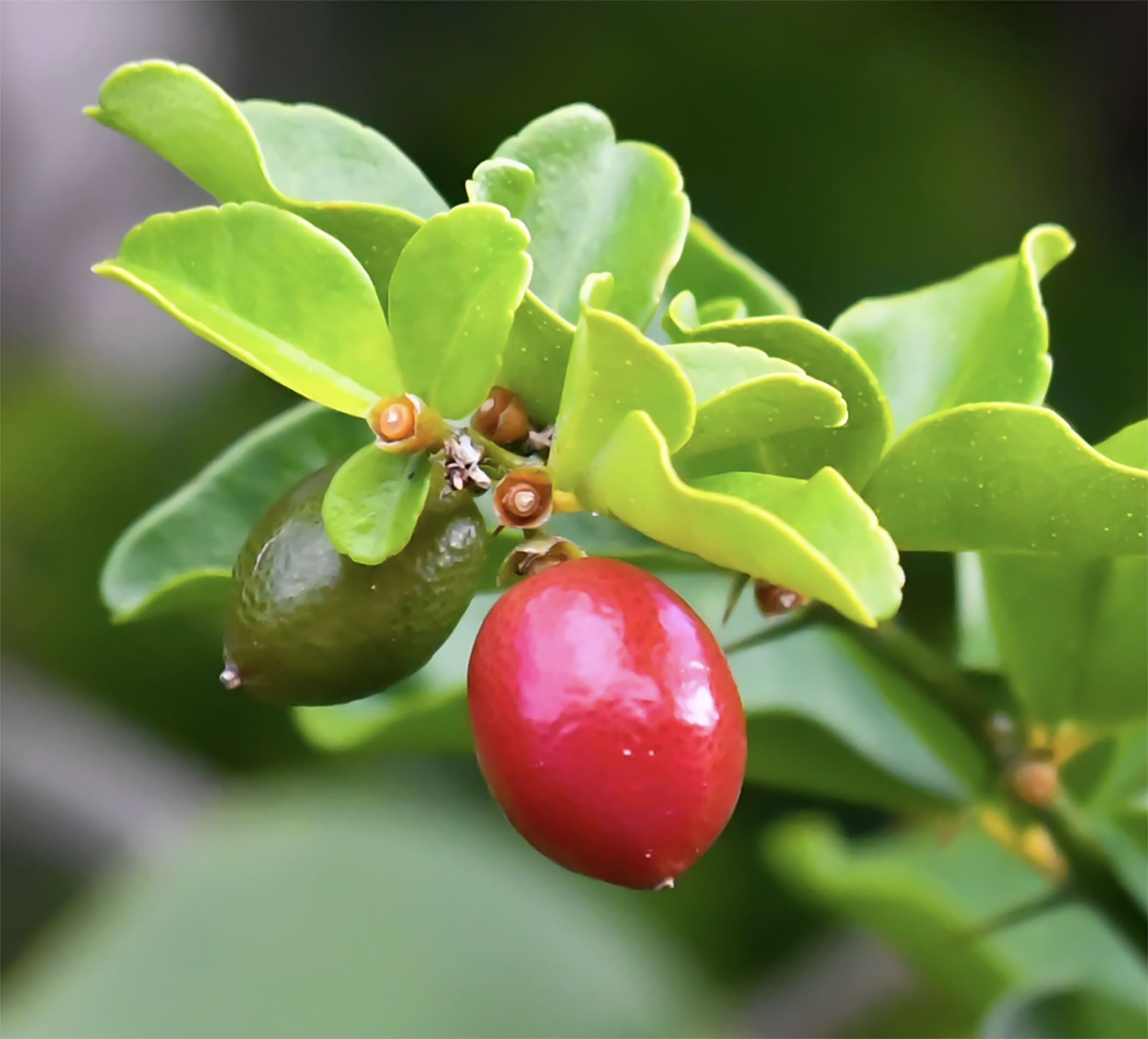 Though all these berries are bright and cheerful, the most fun spot of red I see in the trees is when a Scarlet Ibis comes by my house and lands in the black mangroves. What a gift!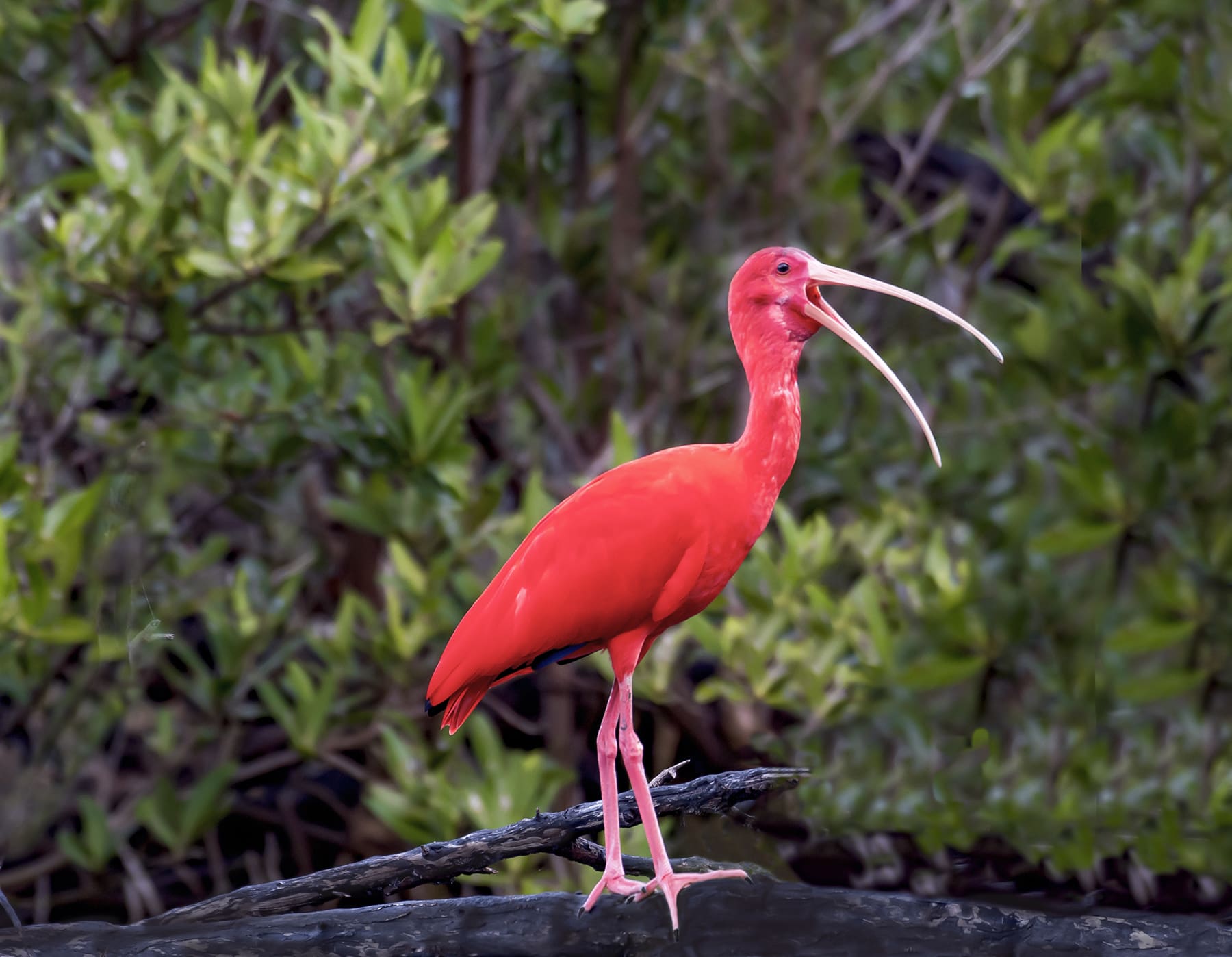 Happy holidays to all!
*Gail Karlsson is an environmental lawyer, writer and photographer. She is the author of two books about the Virgin Islands – The Wild Life in an Island House, and the guide book Learning About Trees and Plants – A Project of the Unitarian Universalist Fellowship of St. John. She has also recently published A Birds' Guide to The Battery and New York Harbor. Follow her on Instagram @gailkarlsson and gvkarlsson.blogspot.com.