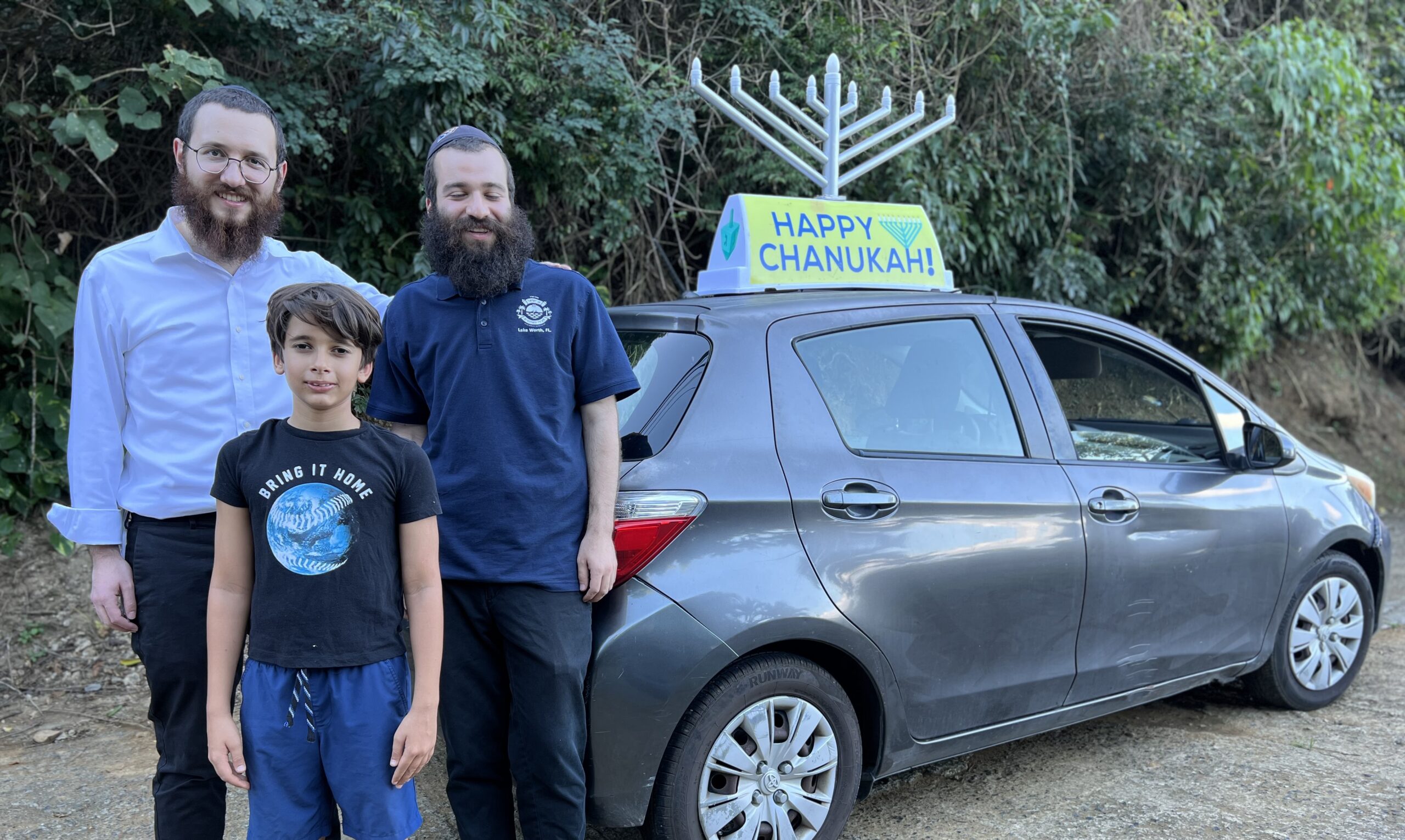 With Chanukah, the Jewish Festival of Lights, beginning Sunday evening, Menachem Wolf and Shammai Shemtov were busy preparing in the afternoon to hit the streets of St. Thomas in what has become traditionally known in the territory as the Chanukah-mobile.
The car is decked out on top with a full-sized menorah — a bulb lights up every night for the next eight days — and the pair said they enjoy being able to spread awareness of the holiday and engage both the Jewish community in the territory and other residents who may want to learn more about its significance.
"Chanukah is about a miracle, a gift from God," Wolf said. "Even if it is something that you don't celebrate, the message of being able to appreciate the miracles in life is still one we should all cherish."
Chabad of the Virgin Islands is hosting a series of events over the next two weeks in celebration of Chanukah, including a concert on Dec. 25 at 5 p.m. in the Fort Christian parking lot featuring superstar rapper Nissim Black. The community is invited to join in at "Chanukah 1000," as the event is called, and others.
For more information on upcoming events, visit the Chabad-Lubavitch of the Virgin Islands website.