From a third-story window, soldiers release lightweight drones — the kind under so many Christmas trees, bought from almost any big-box store. The whirring device floats around the neighborhood, reporting back any snipers, nests of enemy troops, or other traps. Getting from one place to another in war-torn Ukraine can be a deadly risk. Knowing what's around the next corner is vital for these irregular soldiers — fathers and brothers rallied to defend against Russian invaders.
Since Russia invaded Ukraine in March, a St. Croix couple with deep roots in the area has been looking for ways to help. Money, helmets, eye and ear protection, food, clothing, anything helps, said Russell Pate and his Ukrainian wife Yulia Ivanova. One of the most effective donations, they learned, is drones.
"They're stuck in buildings with Russians around, with snipers and things like that in position. And if you're going to move from one building to another you have to send a drone out to scout the area to make sure where you are running is not an ambush or a trap," Pate said.
The couple order drones online or buy in person when on the mainland, then send them through networks of friends and relatives heading to Europe. From Poland, they're spirited into Ukraine and to the frontlines, cities across the nation trying to repel Russian soldiers.
"It's the same thing as saying if something happened in the Virgin Islands, like a hurricane, how did someone in New York know how to send supplies here? Well, there's hundreds of thousands of Virgin Islanders in New York City that have family here that rally to help," he said. "Everybody's there on the honor system. They support the cause. This is truly the lifeblood and integrity of what is an independent, democratic country in Europe."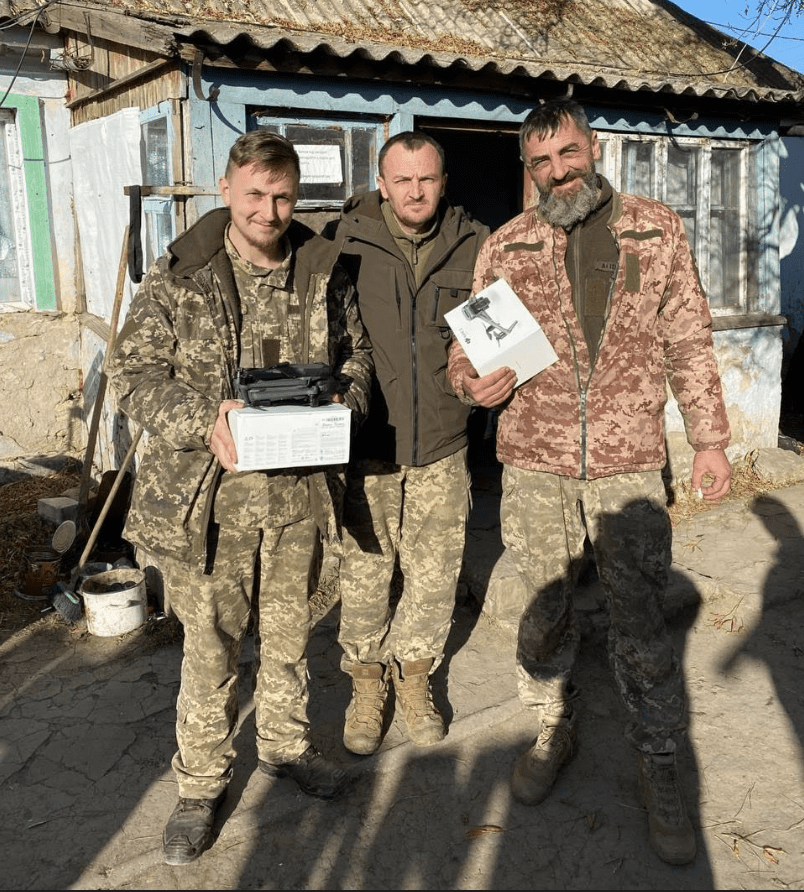 In rural, agricultural areas like Ivanova's native Kherson region, larger drones cover greater distances, zooming over farms and forests to spot Russian military vehicles, rocket launchers, troop transports, tanks, and bunkers.
"They're just scouting the target and calling in assistance after that, or artillery," Pate said.
There's a satisfaction in knowing his $2,500 drone helped knock out a $4 million Russian tank, he said.
The same network that brought the drones in will occasionally also yield thank-you notes from grateful Ukrainians.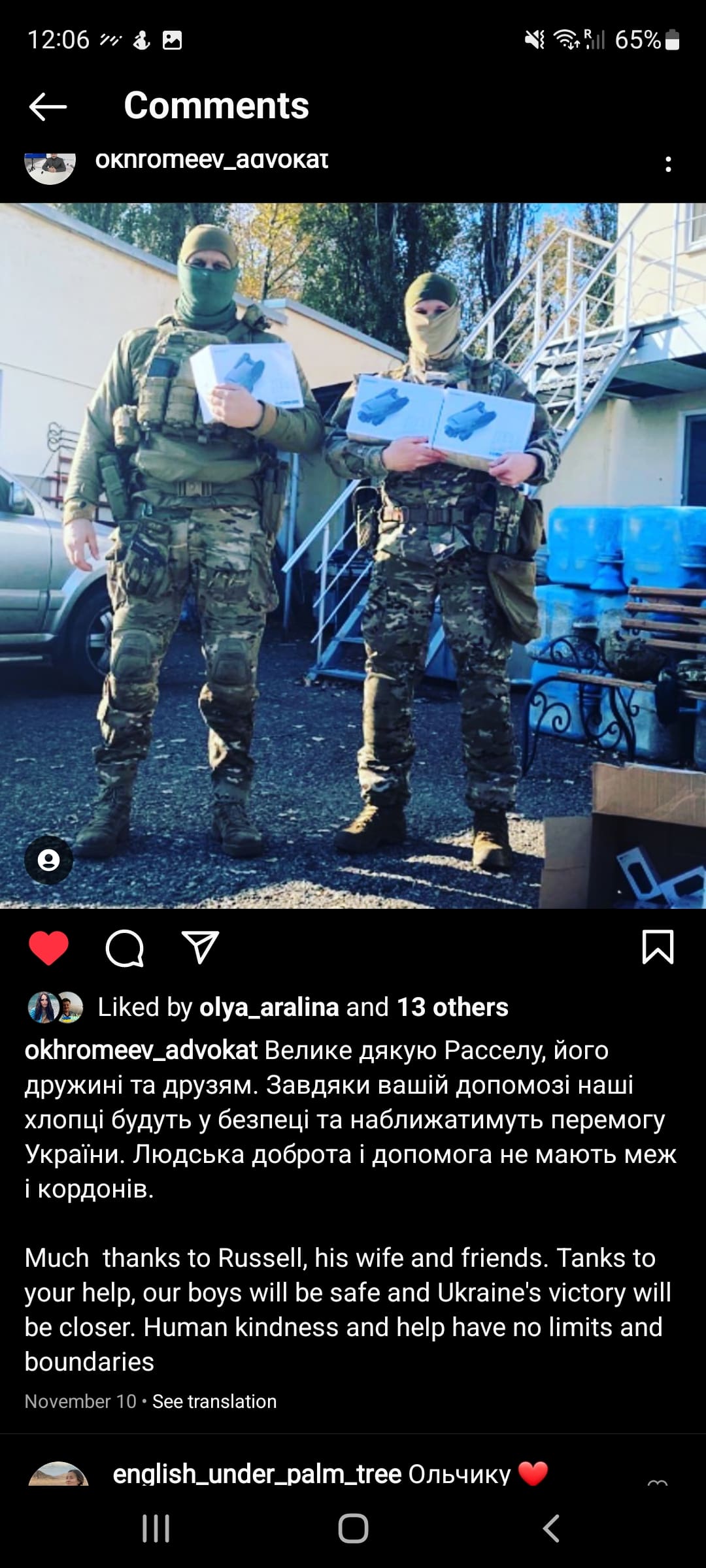 "This is still war. It's chaotic. The men are putting their lives on the line for their country, for their family, for essentially democratic freedom, to not be ruled by a dictator. And they're busy guys. But at the same time they are super thankful for every other freedom-loving country that wants to support them," Pate said.
Usually, the gratitude messages include photos of soldiers holding the drones, often with their faces blurred out. Sometimes there is a video. And every so often, the soldiers send a photo or video of a tank destroyed with the St. Croix family's help.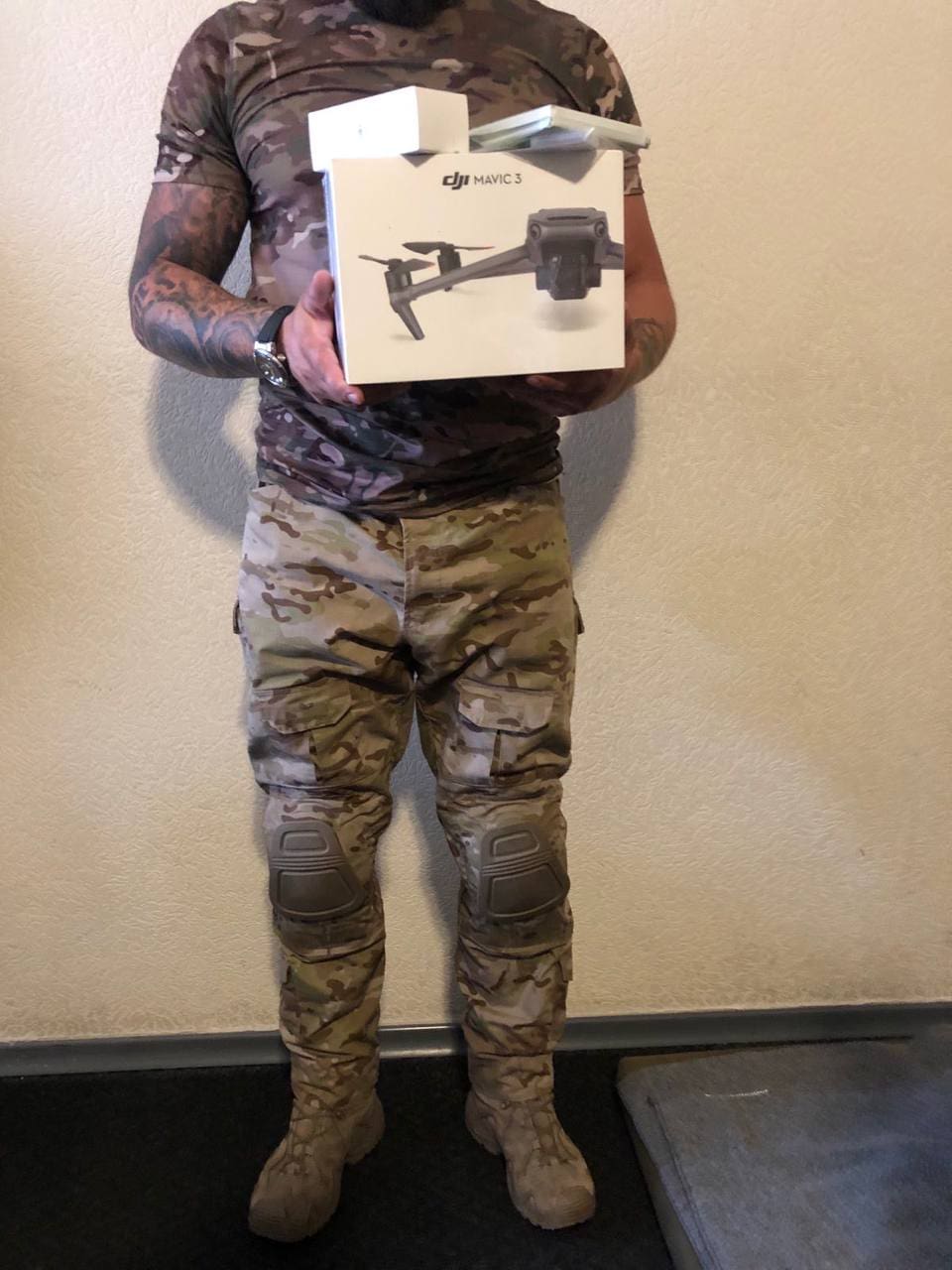 "Rarely, we've had a second photo back that says, just want to say thank you again; this thing burning is a tank, or this thing burning is a building we targeted with your drone," Pate said. "We have one burning tank video. We had another that's a building that they said they believed had Russian officers in that building from intelligence from using the drone."
Ivanova said she isn't sure how many drones the couple has sent to Ukraine. They hadn't bothered to count. Fifteen, maybe 18. She said an effective way for people to donate is through the United24 website, u24.gov.ua.
For Pate, an attorney on St. Croix, the choice is an easy one. He would rather use his resources to defend principles of free speech, democracy, and independence from belligerent dictators than buy himself luxury items, he said.
"Instead of buying a new car, I want to put that money into, you know, 30 drones to send. But every penny, every dollar is important. It's kinda like Christmas. It's the intent behind the gift, not the gift itself," he said. "It's that old saying throughout history that evil wins when good people do nothing. And it doesn't have to be a lot, just the general support of a freedom-loving American alone, just the positive inclination creates a support for the government."