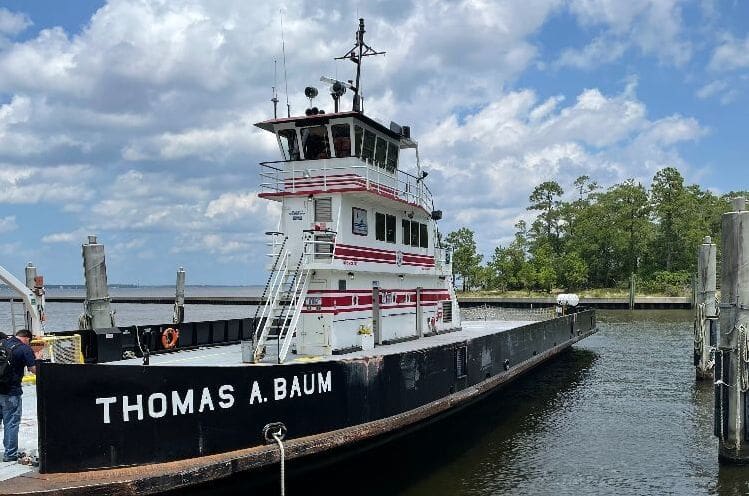 A ferry that ran coastal routes in North Carolina for close to three decades is likely headed to the St. Thomas-St. John crossing.
Stanley Hedrington, owner of St. John-based Global Marine, bought the 144-foot car ferry Thomas A. Baum at auction in October, said Tim Hass of the North Carolina Department of Transportation's ferry division.
Calls to Global Marine for comment were not immediately returned. Global Marine, which has operated ferries in the territory since 1999, lost one of its two ferries, the Roanoke, in the 2017 hurricanes.
Bidding started Oct. 6 at $55,000 and ended Oct. 13 with Hedrington's winning offer of $354,000, Hass said.
Built in Alabama in 1994 and delivered to the ferry system in 1995, North Carolina had originally paid $2.4 million for the boat, he said. They sold it to upgrade to a larger barge. "We've gotten to the point where we need boats that carry more cars," he said.
The auction site listed the Baum as in "spotless" condition, having had its hull plating, shafts, and propellers replaced during a 2018 U.S. Coast Guard inspection. The pilot house electronics and navigation aids were updated and tested in 2012.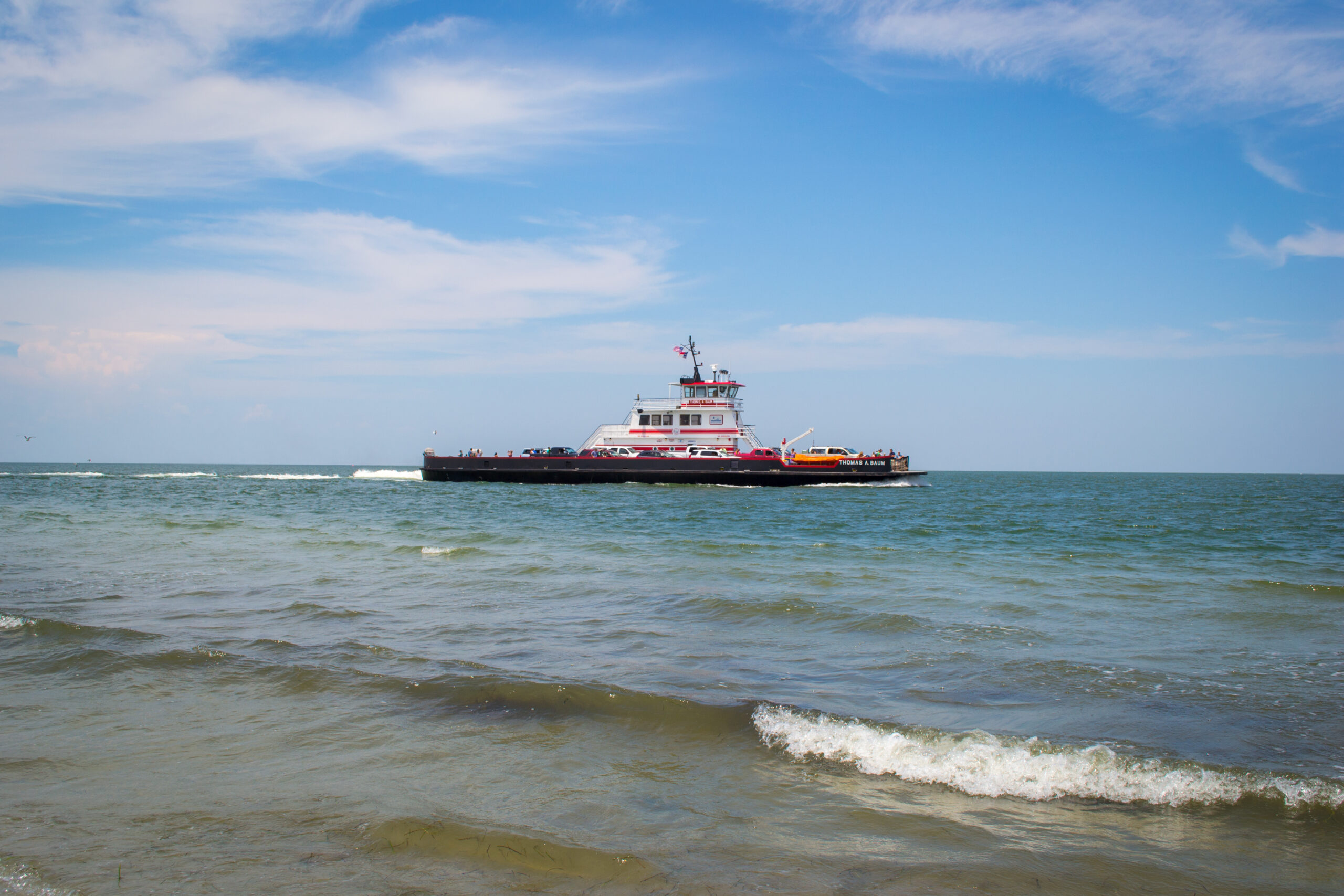 "Being a state-run ferry system, we maintain our ferries to the utmost standards because we want to keep them running as long as possible," Hass said. "It's maintained to all the rigorous standards."
The Baum can transport a maximum of 30 cars and 149 passengers, as well as a crew of six. She'd previously worked short, coastal routes crossing rivers and inlets, Hass said. The vessel was last used on the Neuse River between Cherry Branch and Minnesott Beach, a stretch of water about two miles wide. Before that it traversed the Hatteras Inlet between Hatteras Island and Ocracoke Island.
"It's one of our most popular routes," Hass said. "I'm not sure how it gets to the Virgin Islands."
The boat was named for Capt. Thomas A. Baum, a pioneer of the North Carolina and Virginia ferry services. Baum is said to have been inspired in part by a chance meeting with Orville and Wilber Wright as they tested their early aircrafts. The Dayton, Ohio aviation inventors reportedly instilled a spirit of putting dreams into action in then-17-year-old Baum. The future ship captain's father was reportedly less than thrilled at their acquaintance, advising his son to stay away from "Yankees" who think they can fly.