The V.I. Conservation Society and the USVI Hotel & Tourism Association announce that, after an extensive annual review process, three beaches have once again been awarded the Blue Flag status by the Foundation for Environmental Education.
Blue Flag is an exclusive eco-label promoting sustainable tourism and is awarded to beaches and marinas worldwide that meet the established criteria of the program.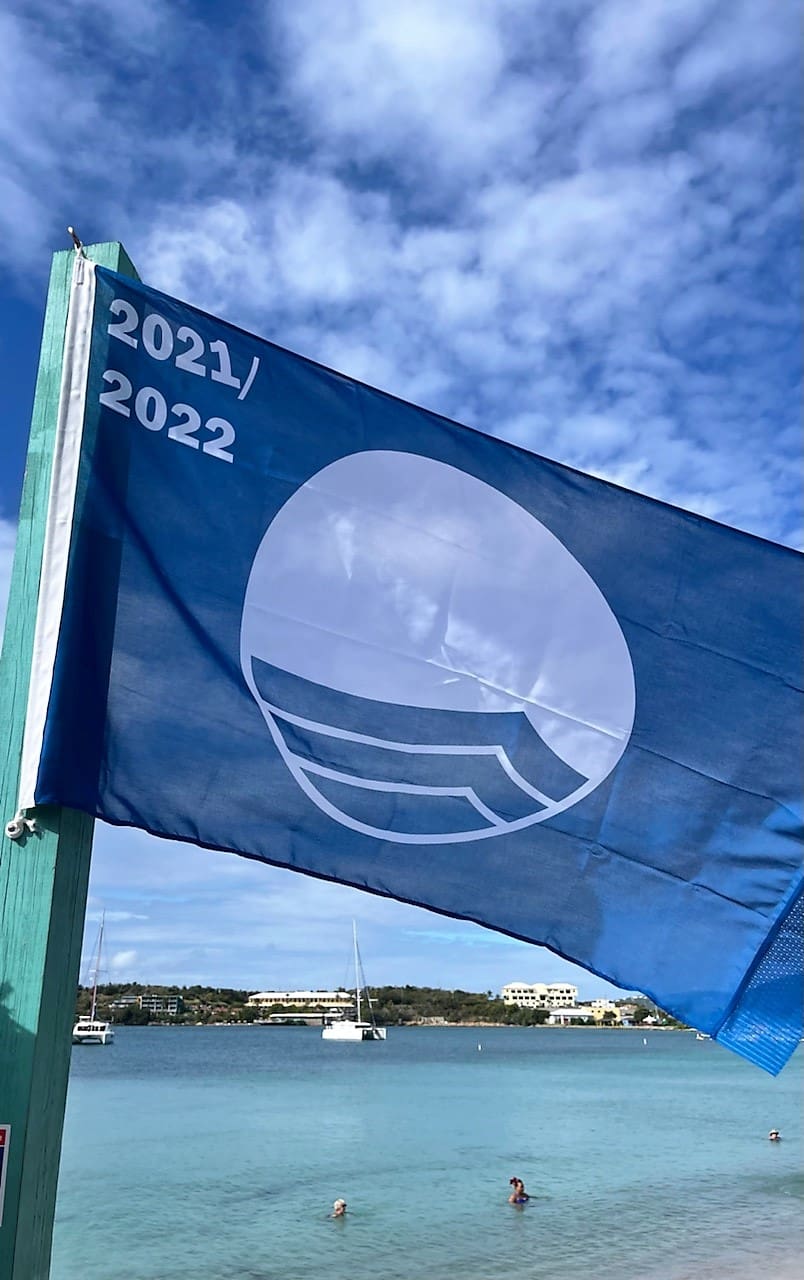 The three beaches receiving this coveted certification are the Emerald Beach Resort at Lindbergh Bay and The Ritz-Carlton Resort beach at Great Bay on St. Thomas, and Tamarind Reef Resort at Green Cay Beach on St. Croix.
The Blue Flag certification is based on compliance with 32 criteria, including environmental education and information, water quality, environmental management, and safety and services. The program serves to encourage authorities and managers to provide beaches and marinas with a certain level of environmental quality, cleanliness, and safety standards for local populations and tourists, according to a press release announcing the designations.
The Blue Flag Program aims to improve the environmental quality of beaches and marinas and works towards the sustainable management of coastal areas in a holistic way, the release stated. It is a system that does not curtail recreation and tourism in the coastal area but rather helps manage it through a wide range of subjects, activities and users that have direct and indirect interactions with the coastal environment, it said.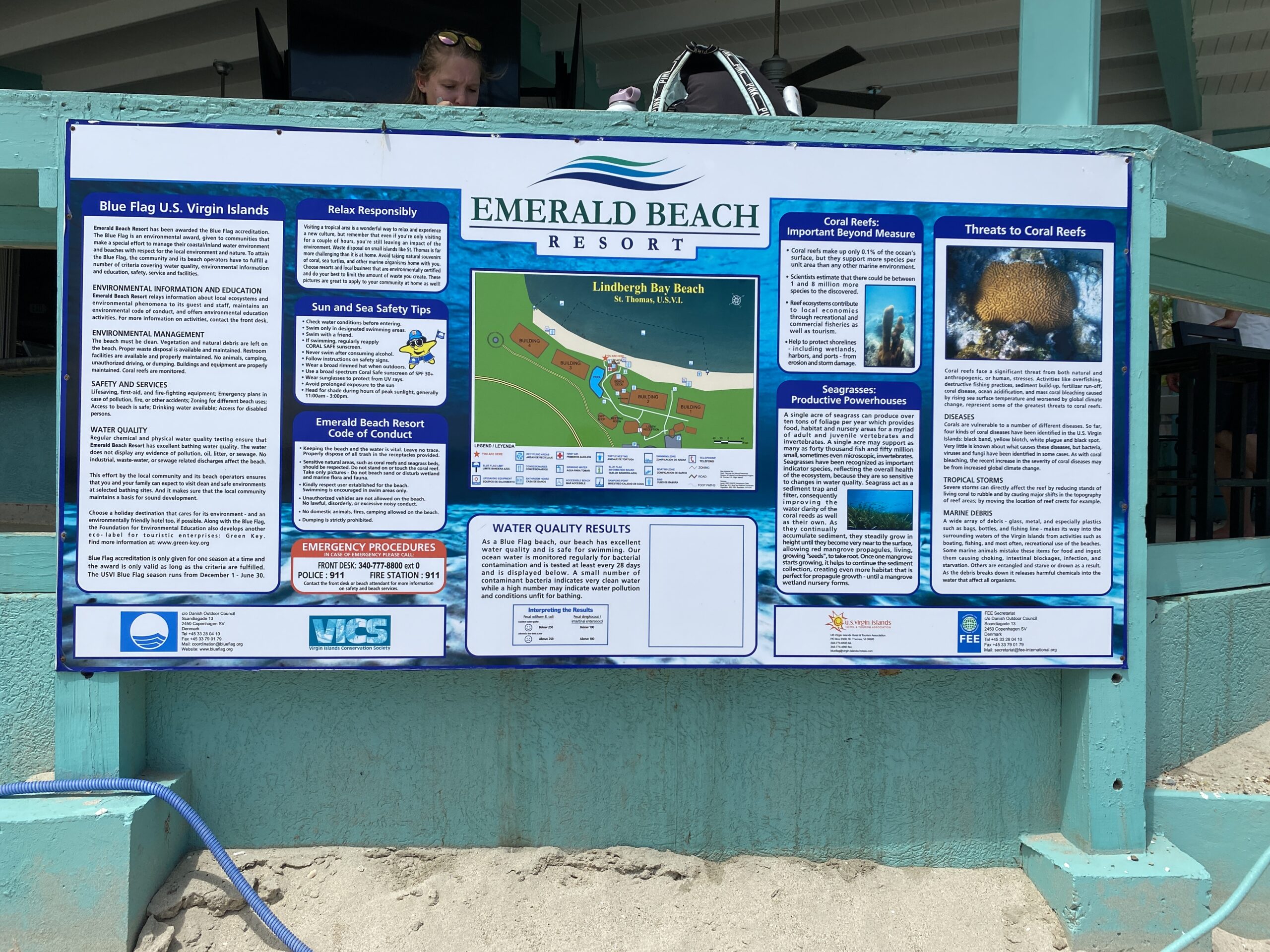 The process of acquiring Blue Flag certification involves both monetary and manpower investment, according to the release. The Tourism Department has been a key supporter, it said. Other key agencies — including the Department of Planning and Natural Resources, CORE, the V.I. Waste Management Authority, the Education Department, St Croix Environmental Association, University of the Virgin Islands – VIMAS & VIEPSCOR, Virgin Islands Professional Charter Association, the Hotel and Tourism Association and the Environmental Protection Agency — provided the staffing to serve on the Blue Flag Jury that reviewed the beaches' applications.
This past season each of the Blue Flag locations eliminated Styrofoam from their food and beverage outlets and have all been certified V.I. Clean Coasts, according to the release. The eco-certification initiative helps businesses of the USVI improve their environmental footprint, it said. To find out more visit https://viconservationsociety.org/programs/vi-clean-coasts/.
According to Valerie Peters, VICS executive director, "We are thrilled to continue our partnership with VICC and congratulate the participants for their accomplishment and their commitment to preserving our natural resources."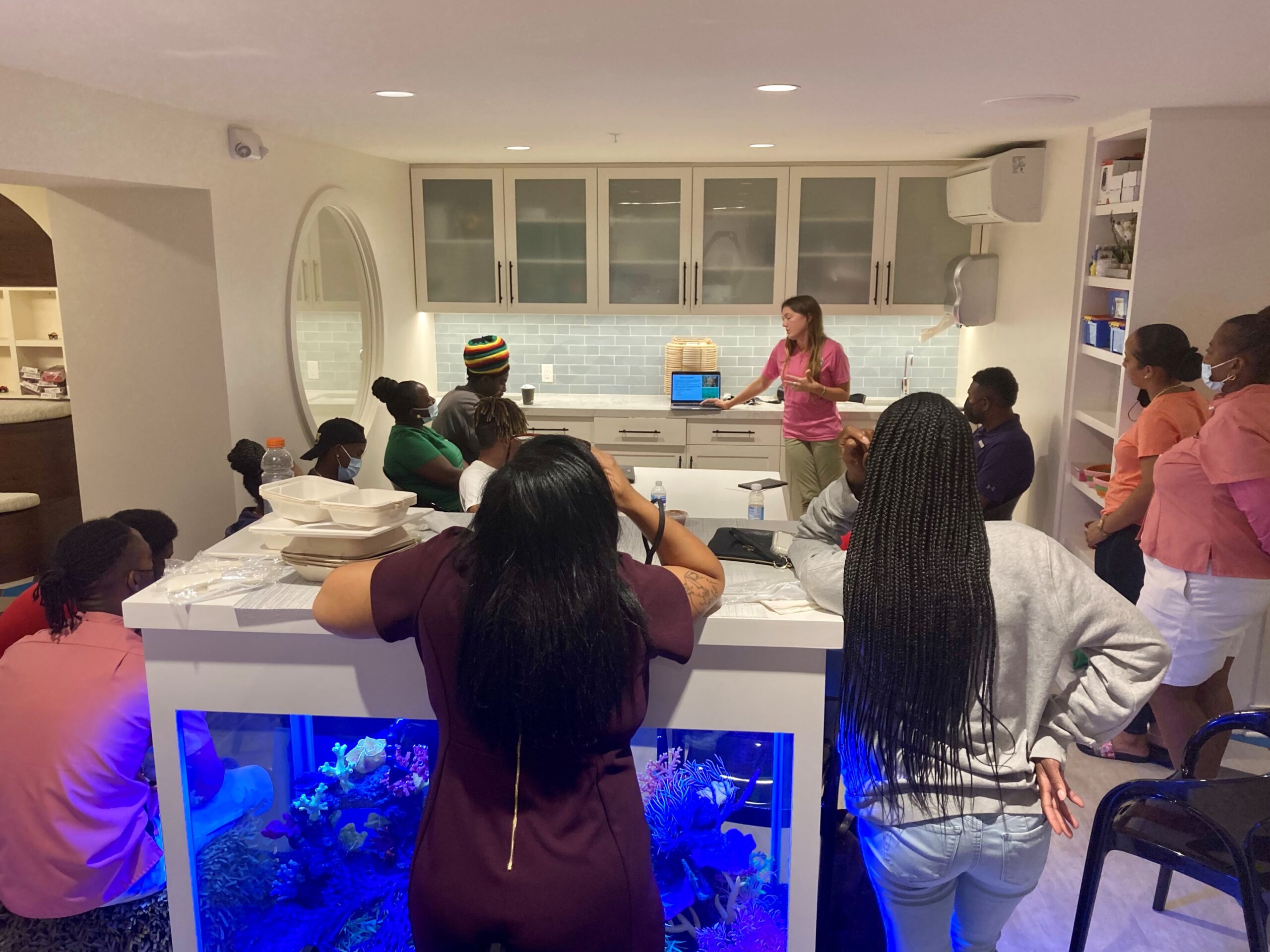 The flags will be raised on all three beaches on Dec. 1. Residents and visitors are encouraged to join in recognizing these locations for their hard work and dedication to implementing sound, environmentally sustainable tourism practices, the release stated.
Additional beach and marina management organizations are encouraged to engage in sustainable management of coastal resources and sign up by Nov. 20. For additional information, visit viconservationsociety.org/programs/blue-flag-usvi/ or contact blueflagusvi@gmail.com.