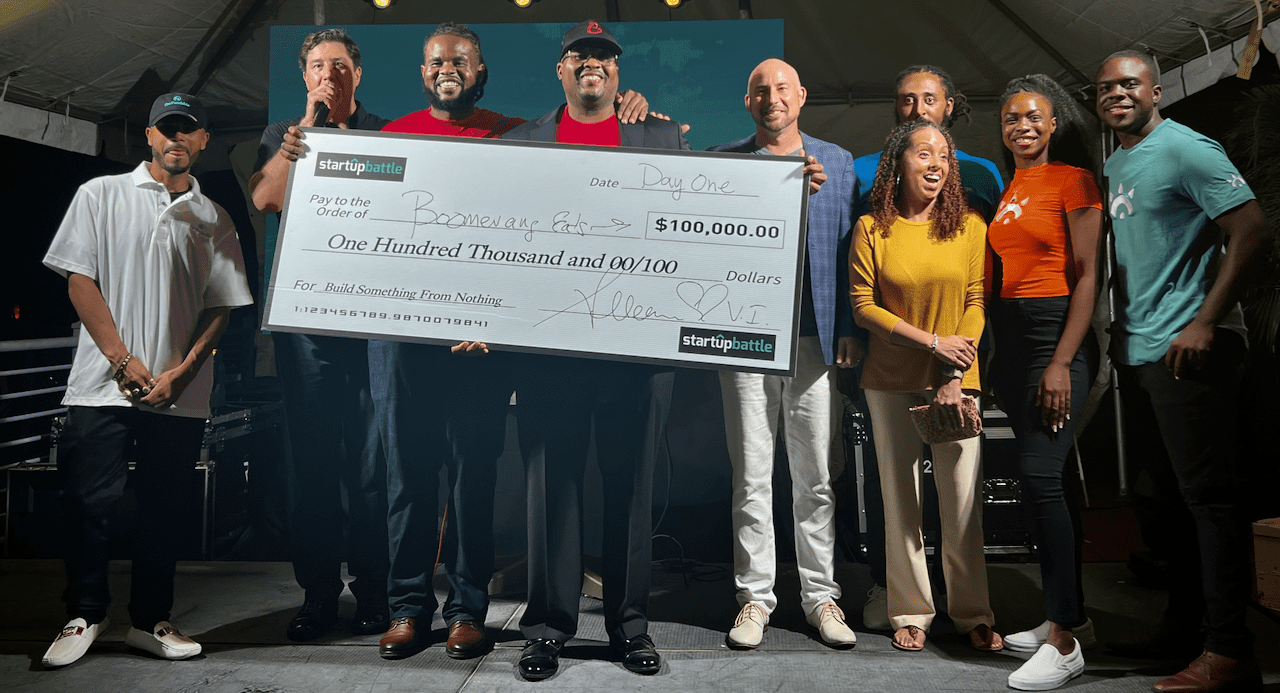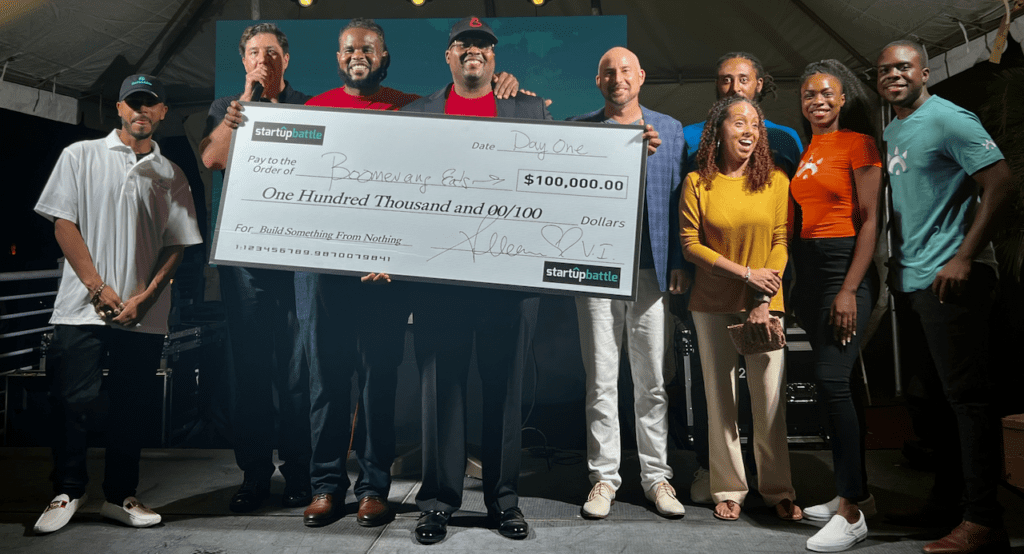 Khalid and Zayd Saleem won $100,000 in the startup "Finale Battle" Virgin Islands competition on Thursday for their St. Croix-based business "Boomerang Eats."
Allen Nance, the coordinator and founder of Startup Battle V.I., told the Source, "I moved to St. Croix, USVI, four years ago. This is my home now, so what I built in Atlanta I wanted to bring here. It makes me feel good to see 400 people here at Prime and to see Pressure perform at an event where entrepreneurship is being celebrated. I'm going to continue to do this again and every single year."
The contest was announced in July, offering anyone with an entrepreneurial tech idea — from something written on a napkin to a company doing $1 million in annual revenue — to apply.
Nance has run similar programs in Atlanta since 2016. Eleven previous winners now employ 200 people across the United States and have a collective value of $350 million, according to his company.
Approximately 400 people attended Thursday's St. Thomas event, which included a live performance by Pressure Busspipe, complimentary beverages, and cuisine prepared by the chefs of Prime Restaurant. The event drew a large number of University of the Virgin Islands students, with almost 150 of them in attendance.
"It is always great to come home and give back to my community. I am always looking forward to opportunities like this," said Pressure.
"Boomerang Eats" — a meal delivery service — was selected as the winner of the competition by a panel of judges. Out of 15 semifinalists, only five made it to the "Finale Battle." The participants in the battle had to pitch a five-minute presentation "Shark Tank" style.
Khalid Saleem and Zayd Saleem impressed the judges with their presentation, enthusiasm, and ability to describe what they would do with the money if they won.
"This feels like adult Disneyland. Being from St. Croix, food is our love language, and we just want to make sure food is accessible to everyone," said Zayd Saleem. "It feels like a longer road but a road that supports us," his brother Khalid Saleem added.
The Saleem brothers have successfully operated a meal delivery business on St. Croix for the last three months. In the near future, they plan to expand to St. Thomas and St. John with the intention of growing across the Caribbean, they said.