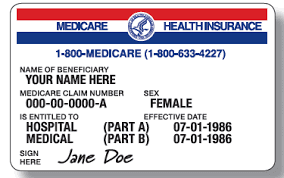 Lt. Gov. Tregenza A. Roach Esq. advises all Medicare beneficiaries and persons newly eligible for Medicare that the enrollment period for Medicare Part D is open from Oct. 15 to Dec. 7. Medicare beneficiaries are allowed to join or drop their prescription drug plan by the scheduled December deadline.
Medicare Prescription Drug Plan (Part D) offers prescription drug coverage to all Medicare beneficiaries, with some exceptions. Beneficiaries with employer or union health coverage do not need to enroll in a prescription drug plan. Joining the Medicare Prescription Drug Plan may result in a loss of union or employer health coverage.
To receive Medicare prescription drug coverage, Medicare beneficiaries are required to join a plan provided by a private insurance company approved by Medicare. Each year, the plan sets the cost and determines which prescription drugs are covered.
In preparation for open enrollment, beneficiaries are encouraged to review their current Medicare coverage to ensure that the plan adequately meets their needs in terms of cost, coverage and convenience. Individuals satisfied with their current plan do not have to re-enroll. Persons not participating in this year's open enrollment period will have to wait until next year to make any changes to their coverage.
Open enrollment outreach events from 10 a.m. to 2 p.m. are scheduled on the following days:
St. Thomas: Saturday, October 22, at Tutu Park Mall.
St. Croix: Saturday, November 12, at The Market, Frederiksted.
St. John: Saturday, November 19, at Chelsea's Drug Store.
Beneficiaries can contact the Virgin Islands State Health Insurance Assistance Program (VI SHIP) Medicare office in the St. Thomas-St. John District at 774-2991, extensions 4505, 4507 or 4508 to schedule an appointment. Contact the Medicare office in the St. Croix District at 773-6449, extensions 3151 or 3152 to schedule an appointment.
For additional information, beneficiaries should visit www.medicare.gov.