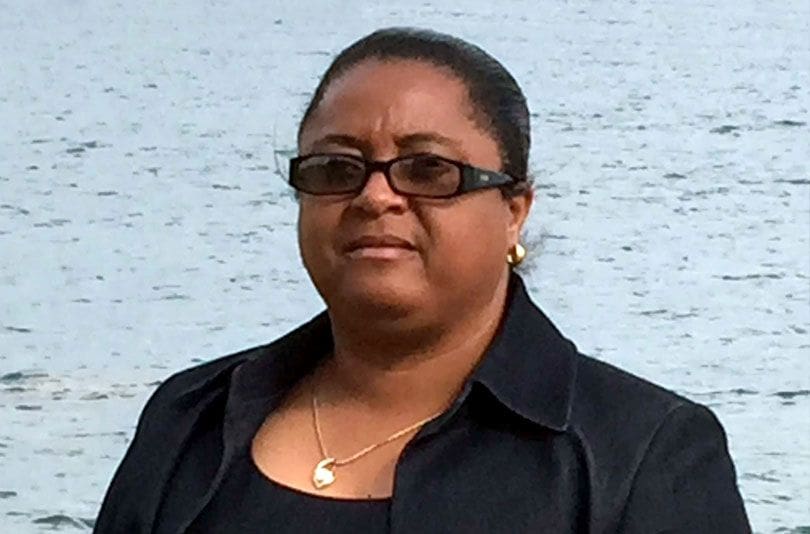 While announcing that he had nominated St. John native Delia Thomas to lead the V.I. Office of the Inspector General, Gov. Albert Bryan Jr. said he had been looking for someone who can lead the agency with integrity and carry on the legacy left by its former head, Steven van Beverhoudt, who retired last November.
Speaking at Monday's weekly Government House press briefing, Bryan commended van Beverhoudt for "changing the way we do business in the Virgin Islands, and for bringing real accountability to leadership" through his management of audits that scrutinized the operations of several central government agencies and programs.
Thomas, who has been filling in since van Beverhoudt's retirement, is a natural transition, he added, having worked within the office for more than a decade and since 2002 as the deputy inspector general.
The Office of Inspector General is an internal watchdog of the government meant to operate independently. It conducts audits of government departments, agencies, and functions in an effort to increase efficiency and, in some instances, to document white-collar wrongdoing.
The Legislature created the agency in 1982, and it was managed by a director until 1989, when van Beverhoudt became the first V.I. inspector general. He was reappointed by every successive governor since then. In an interview with the Source in October, he estimated his office had conducted as many as 200 audits during his tenure.
The gubernatorial appointment of inspector general requires confirmation by the Legislature. In an attempt to minimize political influence, the term of office is for seven years, in contrast to four for a governor and two for a legislator.
In other news, Health Commissioner Justa Encarnacion cited 156 active COVID-19 cases within the territory, including 103 on St. Croix, 51 on St. Thomas, and 2 on St. John, with five in the hospital, though none are currently vented. There are currently no confirmed cases of monkeypox locally, but the department is waiting on the results of one preliminary test, she added.
Monkeypox vaccines are available, with more than 50 provided so far. With the territory receiving 800 doses, Encarnacion encouraged those who feel at risk of contracting monkeypox to get the shot, which is offered for free. Appointments can be made by calling (340) 774-9000, extension 4663.
While monkeypox isn't considered a sexually transmitted disease, Encarnacion said skin-to-skin contact is how it spreads and urged residents to be mindful of their interactions.
"Sex is a good thing – it's just what you do and how you do it to protect yourself," she said.