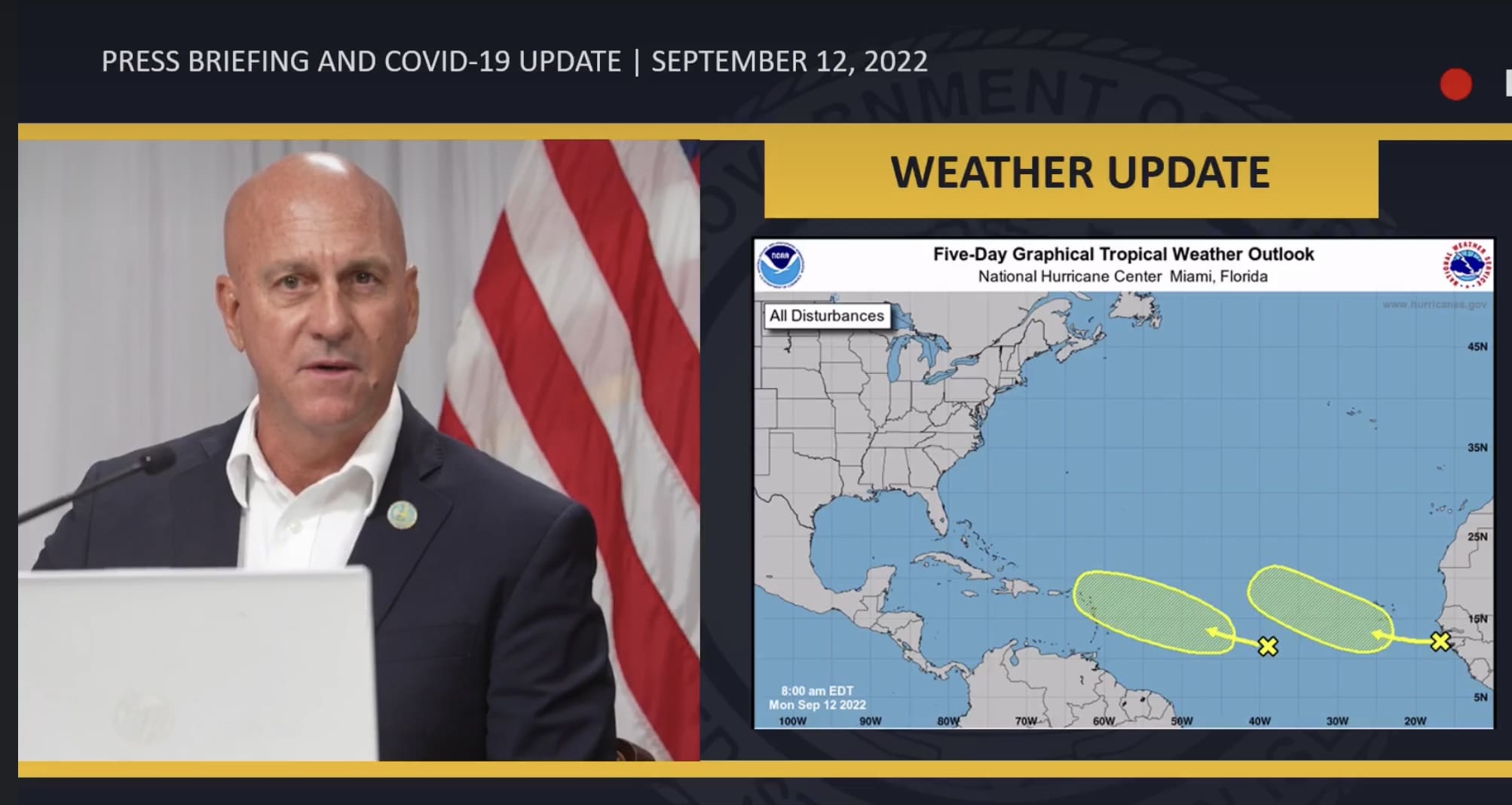 Small craft advisories are already in effect for the Atlantic waters as two tropical waves are expected to pass through the territory Tuesday and Wednesday, then again from Thursday night through the weekend, though forecasts are showing disorganization and little to no chance of formation.
At Monday's weekly Government House press briefing, V.I. Territorial Emergency Management Agency Director Daryl Jaschen said the disturbances are currently making their way across the tropical Atlantic off the west coast of Africa, the first weaker and the second — which will be passing the Windward Islands by the end of the week — stronger.
Though there are no signs right now of further formation by the time they begin to impact the territory, Jaschen said hazards include lightning and thunderstorms, excessive rainfall, limited flooding, rip currents, and high surf conditions with seas up to eight feet.
For those in need, sandbag distributions will remain open for a fourth and final week on Saturdays, along with Public Works on St. Thomas and St. Croix, but for residents with disabilities or senior citizens, a Blue Skies hotline has been put in place for deliveries. Orders can be placed through Sept. 16 by calling 340-774-224, ext. 6829, and bags will be delivered through Sept. 17.