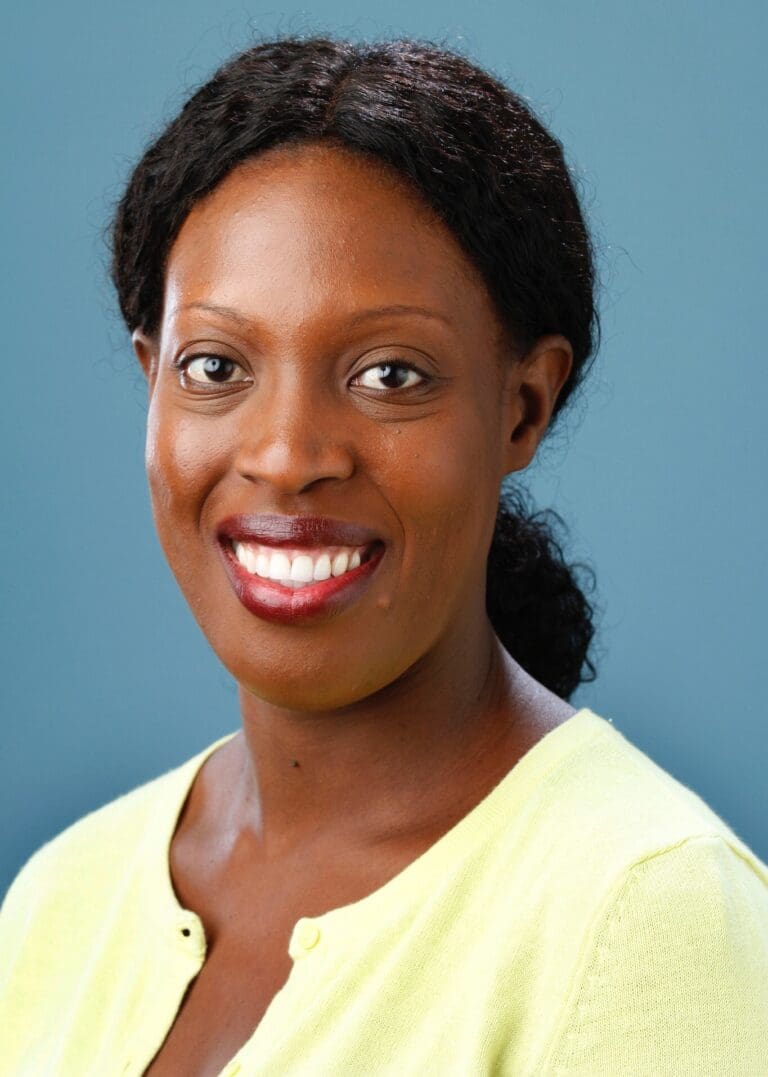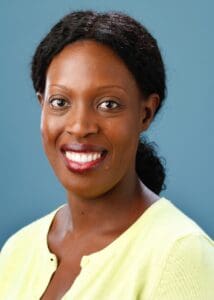 Berlina Wallace-Berube, a three-time alumna of the University of the Virgin Islands (UVI), has been named to the 2022-23 cohort of Robert Wood Johnson Foundation (RWJF) Health Policy Fellows. This provides her an opportunity to participate in the policy process at the federal level.
Wallace-Berube was selected following a national competition among highly accomplished health and behavioral/social science professionals who have an interest in health policy.
"Attending UVI, the only HBCU in the Caribbean has given me a unique perspective," said Wallace-Berube, who earned a bachelor's degree in English from UVI in 2005 and went on to earn masters' degrees in Education (2008) and Psychology (2016).
"Ms. Wallace's master's thesis in psychology asked local teenagers about their memory of being neglected or abused as children and their experience with dating violence. Her results showed that teens who reported being physically neglected or physically or emotionally abused as children were likely to report being victims of teen dating violence.
The database generated by her research is a treasure-trove of information that past and future student scholars have accessed and analyzed. Wallace-Berube has presented her findings at various local and international conferences which has influenced practice and policy," said Aletha Baumann, Ph.D., who served as Wallace-Berube's thesis advisor.
The goal of the RWJF Health Policy Fellows program is to build and maintain strong and diverse leadership and a workforce skilled in health policy. Fellows can work hand-in-hand with key players in federal health policy and use that leadership experience to improve health, health care and health policy.
"Every day for the past two and a half years, we have been reminded about how public health and health care impact our daily lives and sense of security," said Gregg Margolis, director of the RWJF Health Policy Fellows program at the National Academy of Medicine. "These exceptional health and health care experts will bring to Washington experience that enriches the policy process and adds a 'front line' perspective to policy discussions. This amazing cohort will help shape health decisions that impact us all."
"Participating in the Robert Wood Johnson Foundation Health Policy Fellows program will provide me with an opportunity to enhance my knowledge and skills, increasing my ability to engage in processes that will increase health equity, with a focus on the U.S. territories," said Wallace-Berube.
With five other health professionals chosen for the prestigious honor, Wallace-Berube will participate in an immersive orientation period followed by a hands-on placement working as a senior advisor to an elected or appointed federal government official. Their experiences in Washington will enrich their understanding of federal policy formation and how federal and state governments relate to the mission of their home institutions and local communities.
"In 2016, my father, Berle Wallace, and I were the first father and daughter to graduate from UVI on the same day. Reflecting on our journey piqued my curiosity regarding how the social determinants of health impact individuals across the lifespan. This motivated me to apply for the fellowship, and I plan to return to the USVI so that my community can benefit from the growth and development this fellowship will provide," she said.
Following the year in Washington, D.C., the fellows will join an extensive network of alumni that continue to impact health, health care and health policy in the nation.
Wallace-Berube has served as director of the Primary Care Office for the Virgin Islands Department of Health (VIDOH) as well as director of the Division of Behavioral Health, Alcoholism and Drug Dependency Services for the VIDOH.
The RWJF Health Policy Fellows program is the nation's most prestigious learning experience at the nexus of health, science and policy in Washington, D.C. Since 1973, this nonpartisan fellowship has offered exclusive, hands-on policy experience with the most influential Congressional and executive offices in the nation's capital. Over 300 fellows from across the nation have worked hand in hand with the best and brightest in federal health policy to gain an insider's perspective of the political process, develop unmatched leadership skills and build a professional network that lasts a lifetime.
For more information, contact pr@uvi.edu.