We started this series with a simple question: What's working in our community, and what could be done better? Using the eyes of a first-time visitor, readers poured in answers. Eleven weeks later, you are still writing in, mostly about what could be done better.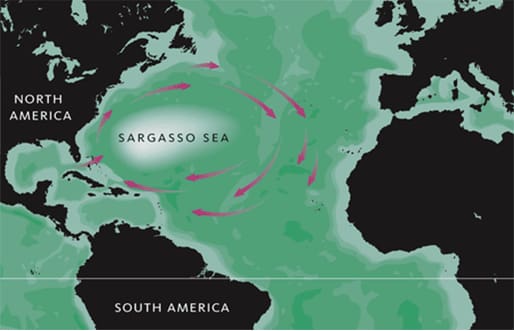 It's really encouraging. An engaged community is a strong community.
Many of you hinted or outright stated there was some level of corruption, systemic graft, overt nepotism behind many government services. The rat keeping cheese safe.
"We need to start holding people accountable, but we all know how it works in the USVI. It starts from the corrupted court system and trickles down to the layman on the corner," one reader wrote, echoing others who accused various agencies.
Rat trap don't sleep, you warned.
But three times in as many weeks, I've run into instances where I wondered if the rat trap hadn't caught the cat.
Firstly, I in no way meant to ambush the Taxicab Commission last week. Our opinion article was written around noon Friday and published late Saturday. I had no idea the executive director had resigned Friday nor the depth of the apparent pistarckle within the Commission.
Accusations flew, and I tried to field them as best I could. It's not my job to say who's right and who's wrong. I honestly don't know.
Around the same time, the Source launched its new video newscast — a labor of love and devotion by a plucky team of never-say-die optimists. Consider The Source delivers news of the moment as well as interviews with experts on important subjects. Almost immediately, however, some viewers thought they saw a rat. Had the Source launched its newscast to support a political candidate or political party? The answer was obviously yes, some said.
I can assure you, the answer is no. I've worked for the Source on and off since 2004 and check in with the leadership on the subject frequently. Readers have no way of knowing this, but we have internal discussions about when it's appropriate to write articles about friends. If it's uncomfortable or puts objectivity in question, the writer or editor removes themselves from the article. The story isn't killed; someone else writes it. I feel very comfortable with the publication's current political neutrality. If that changes, the Source leadership will let you know, or I will.
Lastly, almost comically, I wandered into the seemingly low-stakes but high-drama world of competitive international chess. Braggadaam! This one blindsided me. Accusations of corruption and cronyism and even a few felonies fueling a decade-long feud. Who knew? I didn't even know there were chess clubs in the V.I. Journalism is great for that. You learn all sorts of strange things.
Here's something else you learn: It's no surprise these sorts of disputes pop up in communities as tightly-knit as ours. You know almost everyone. Petty jealousies, intimate rivalries, perceived slights, they all fester over time (and heat) as one party sees another passing by. Day after day. How many conspiracy theories have you heard based on who's secretly sleeping with whom? OK. How many so far today?
I always tell writers: Don't read the social media comments under your article. And don't reread them. And don't read them again and again. They never listen.
We don't have much in the way of ideological differences within our political parties here — at least not the parties commonly elected. We tend to vote more on personality, potential competence, and, frankly, who we know better.
How do you get your road paved? How do you get your driver's license renewed quickly? How do you get your invoice paid? You know the answer. We're feeding into the same system we complain about.
You know what causes sargassum? What people flush down the toilet. Phosphorus and nitrogen in industrial fertilizer runoff, and the nutrients — as scientists like to say — you flush down the toilet combine with a warmer-than-normal sea. This allows the unsightly seaweed to grow well beyond normal measures. And the sargassum that washes up on our shores is no normal plant. It's free-floating, meaning there was never a time that it was bound to soil of any sort. It spawns and grows while floating. It's actually been around forever, and a large chunk of the Atlantic is named for it, the Sargasso Sea.
You hate it.
"Something needs to be done about the sargassum," one reader wrote. "If we can get ahead of the situation and get weed harvesting machines to clean our beautiful beaches, we will have solved the problem of people complaining of seaweed invading our waters."
A fleet of seaweed eaters chewing up a perimeter around our little archipelago is a very pleasing mental image. It's almost Star Trek-like in its reach for honest common-good harmony. We're confronting the foe with unity and selflessness. Everyone wins. It's a for-the-greater-good act of socialism — to use a boogieman word. It's a best-case scenario I love. It's OK to sit with the idea a moment.
"Specifically, our island is being overrun with ongoing waves of Sargassum. Each year dwarfs the previous amounts that run up upon our shores. Our government acts powerless in meeting this challenge to do something, anything, to solve this tourist choking phenomenon. Visitors to our Island come for the sun, sea, and sand of our beaches. Not the wretched sea-spoiling, sand-obliterating, smelly seaweed infestation that will surely, if left further unchecked, destroy our Island's appeal forever," wrote another reader.
There it is. That's the frustrated flip side. Let me take it a step further. We can't seem to run taxi operations smoothly. Taxis. In a tourist-based economy. Medieval board games are a point of public contention, maybe even litigation. We assume, reflexively, that format changes in an online newspaper are rooted in backroom political alignments.
We're not ready for a fleet of sargassum eaters. Aliens, if you are reading this, maybe come back in a couple hundred years.
If you missed any of our "local tourist" segments, the links are below. Sorry to be a bummer this week. Here's a fun note to finish on: I was in a video conference earlier where a speaker didn't realize she was on mute. Another attendee pointed it out, saying she was "mutated." Mutated!
One
Two
"Local Tourist" Feedback Received
Three
Four
Promote Paradise or Pave It Over, ask "Local Tourists"
Five
Adopt Your Home, "Local Tourists"
Six
"Local Tourists" Seek Cultural and Digital Clarity
Seven
Do What You Say, Say "Local Tourists"
Eight
"Local Tourists" Would Like To Get Off The Road
Nine
"Local Tourists" Want Better Signage
Ten