There's an old joke that you can tell which island someone's from by the size of their thighs. Big legs come from climbing St. Thomas' hills. Skinny legs come from St. Croix's relative flatland. It only really makes sense without the automobile. All that changed when the first cars arrived a century ago.
Maybe, like me, you've spent some real time pondering how many cars can fit on our little islands. There are only so many roads. Maybe you've daydreamed about solving traffic, ending pedestrian-vehicle deaths, tearing up asphalt parking lots, and closing gas stations.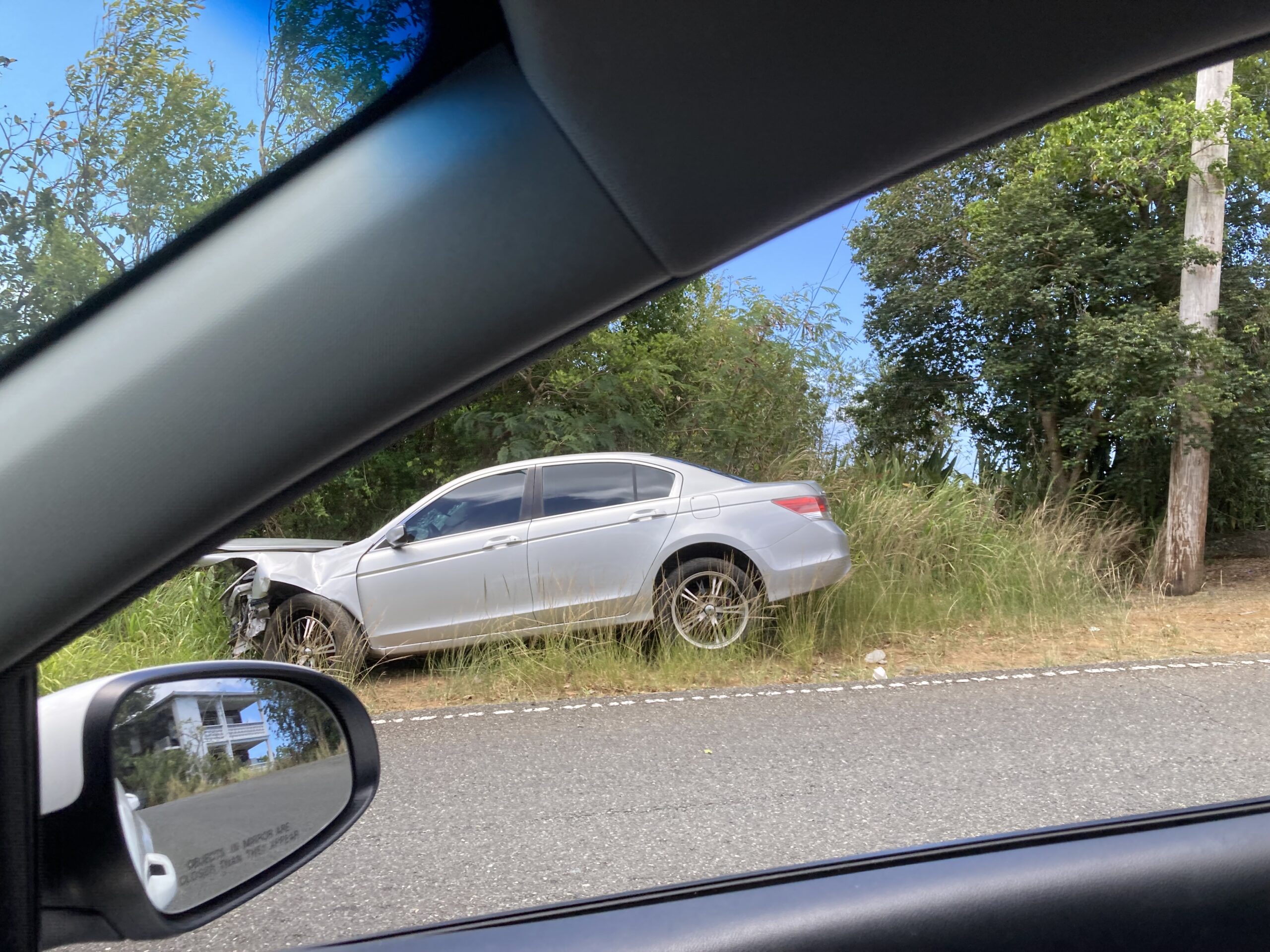 Mountainous, spread out, with unpredictable and often very warm weather, we're a driving culture by necessity. Ah, that air-con. Could you imagine walking from Cruz Bay to Coral Bay? I don't mean those 8 Tough Miles athletes. I mean you, once a day, in work clothes. Not me.
St. Thomas is just 13 square miles, but before the car getting from country to town was a true trek. Filling in some of Charlotte Amalie's harbor in the 20th century gave us the flatland along the waterfront, allowing for a wider road.
What can we do in the 21st century? There have been ideas to run a road outside the Legislature. Not a great idea, in my view but an idea. So many years ago, someone suggested digging a tunnel from Charlotte Amalie to Magens Bay. It's a hysterical lark. … right? Could you actually dig a … No.
This week in our investigation of what is going right in the territory and what could be done better, we're looking into ideas for making our not-driving experiences better.
Lots of locals and visitors wrote in to say how much they loved St. John's elaborate system of trails.
"The USVI has incredible natural beauty. The protection and access of public beaches and the growing number of trails make the islands great places to visit. Friends that I've introduced to the island can cope with the bad roads, litter, abandoned cars and appliances, and unkept homes."
That's right. This reader says trash and potholes are fine as long as they can get away from it. Another reader argues the opposite.
"The most important thing we can do to improve the tourist experience is to clean up the litter and stop littering. Let's bring back the anti-litter iguana campaign and put cameras around to catch litterers and enforce the $1,000 fine for littering. Fund the police and beautify the islands at the same time."
Both can be true. We don't need to have trashy driving areas and pristine hiking areas. Several readers wrote saying they'd like more walking opportunities in town.
"Extend the boardwalk in Christiansted to Gallows Bay," one reader wrote. I'm a big fan of boardwalks. It's a space where pedestrians can wander without having to worry about being licked down by a speeding truck.
A couple of cruise ship tourists wrote in to say how much they wanted to experience more of the Virgin Islands beyond the Disney-like villages set up for them. They want to get into the real V.I.
I really liked the ferry service from Charlotte Amalie to Crown Bay during Food Fair this year. It was surprisingly enjoyable, although maybe not sustainable in the long run.
I always worry about those cruise ship tourists trying to walk to town — especially from Crown Bay. The Caribbean isn't known for its great sidewalks.
The exception, of course, is the broadening of Veterans Drive from Yacht Haven to Fort Christian. Many readers wrote in to say they loved it. And you want more.
"We should keep adding more walkable space wherever we can. Some kind of sidewalk on the east end between Sapphire and Red Hook would be great, then all the way out to the Ritz. The tourists want to be able to walk and not have to rely on taxis. It would also be great for locals."
One reader wanted a public bicycle service, like New York's Citibike rentals.
"That would be a great way to get downtown on the gorgeous new waterfront."
Indeed. But it will also require some infrastructure and public education about how to get around on bikes safely. I've biked in Charlotte Amalie. It's an adventure.
Another way to get around is the dollar-ride safaris and Vitran buses. Both are less-than-reliable. One reader thought the bus schedules are unpublished to discourage ridership and give more money to taxis. I don't know about that, but I do think running a public transportation service in the V.I. would be difficult for sure.
Getting around on foot could be more pleasant, readers said. You want more shade trees. You want markers of historical sights. You want public parks to offer chessboards like other cities. You want to enjoy your island on foot.
What happens if we're able to use our cars less? All our parking concerns disappear.
"Unfortunately, I don't have an answer for this, but parking in Frederiksted is really difficult. When I have visitors down, they either just want to walk the town or go diving. Either way, parking in town is very difficult to find."
The same is true in Cruz Bay and Red Hook, and Charlotte Amalie.
If you missed the first seven installments of our "local tourist" experiments, they're linked here:
Two
"Local Tourist" Feedback Received
Three
"Local Tourists" Feel Unheard
Four
Promote Paradise or Pave It Over, ask "Local Tourists"
Five
Adopt Your Home, "Local Tourists"
Six
"Local Tourists" Seek Cultural and Digital Clarity