Shock waves rippled through the world's zealous checkmating community when Nigel Short suddenly resigned as vice president of chess' global governing body last week. Online speculators wondered if the move was a protest of Russia's aggression in Ukraine or if there was some scandal afoot.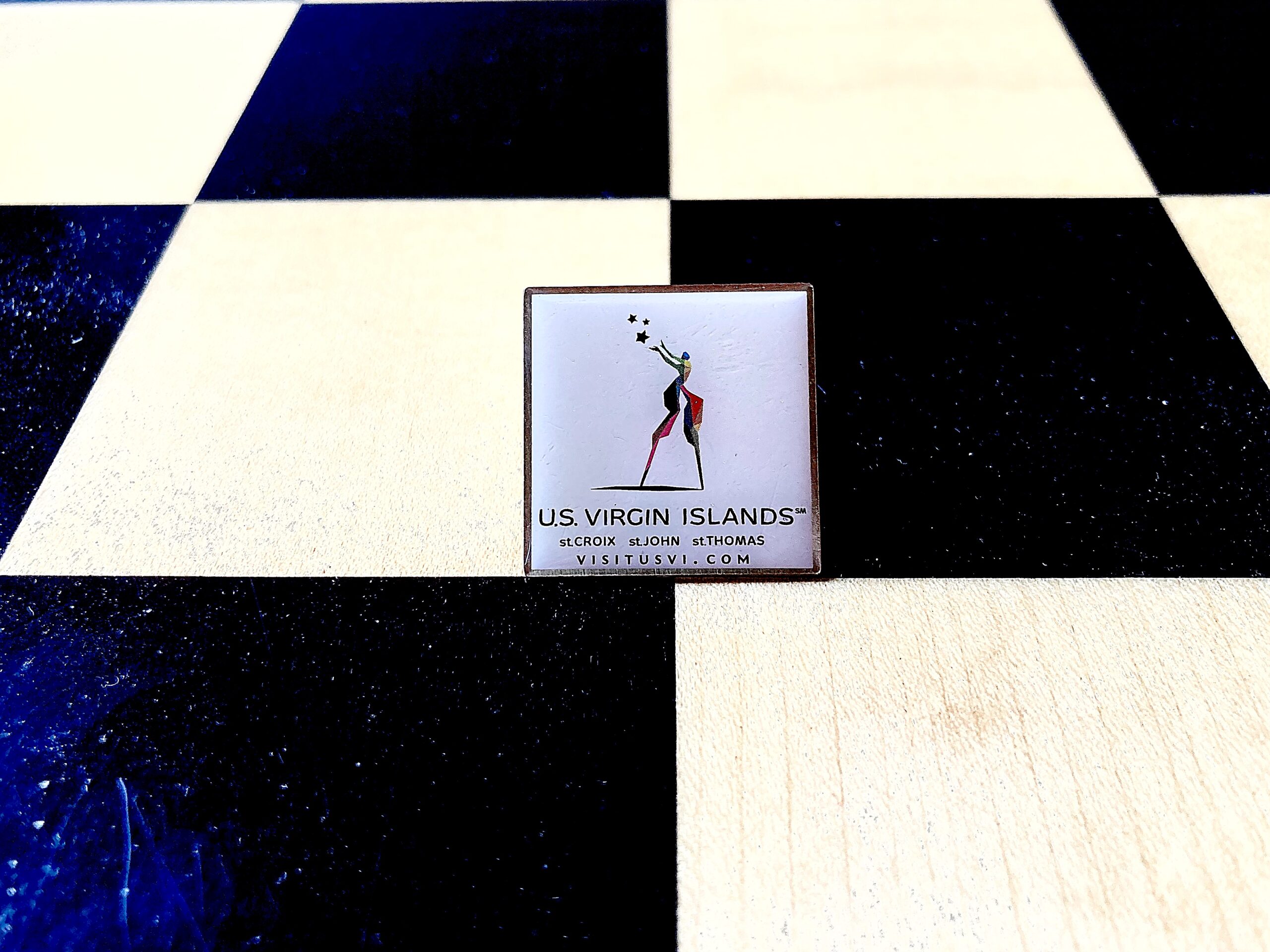 The real reasons for the grandmaster stepping down June 21 are the people pushing pawns around in St. Croix, Short said by telephone while attending a tournament in Acqui Terme, Italy.
Short has alleged the United States Virgin Islands Chess Federation is fielding players who are not residents of the Virgin Islands and engaged in match-fixing.
Ranked 182 out of 184 participating countries and territories, the USVI is something of a chess backwater. That hasn't dampened a smoldering feud, however, between Short, the Federation, and the territory's alternative club, the USVI Chess Association.
The Lausanne, Switzerland-based International Chess Federation, known as FIDE (pronounced Fee-Day), launched an investigation into Short's charges of match-fixing and issued a damning report June 4.
The Investigatory Panel found the best players in St. Croix's April tournament intentionally underplayed, allowing draws in matches they should have won. This gave the lesser players valuable points, raising their FIDE rankings and further validating the tournament, for which FIDE had issued a $5,000 grant. Although the report stopped short of asking the money be returned, it did strip the tournament of its FIDE rating and suggested further investigation.
Officious and legalistic, the highly detailed report stretches over 10 pages where, at times, the Vilnius, Lithuania-based investigators seemed disgusted.
"There is really no need to explain this at all, as it is self-evident – and an insult to chess," they wrote. "The games are absurd, and hence the tournament does not merit a rating."
USVI Chess Federation President Margaret Murphy denied the charges and challenged the findings. In a nearly hour-long phone interview Sunday from her summer home in New Hampshire, Murphy said some of the suspicious matches ended in a draw because the better player had simply run out of time.
She said Short was out to undermine her and the USVI Chess Federation.
"I've always had a very good reputation in FIDE," Murphy said. "He's called me a liar. He's called me a cheat. He's called me a thief. I don't know why."
While FIDE agreed with Short's allegation of match-fixing, they thought he went about it in an unseemly way, leading to his abrupt resignation.
It's not the first time Short's blunt comments have upset the thin-skinned chess world. In 2007, Short was reprimanded for calling two FIDE officials "dunderheads." In 2015, Short, a chess grandmaster since age 19, said he believed men were "hardwired" to be better chess players than women.
Not long after, Murphy said she had an intense verbal altercation with Short about the comment. She claims to barely remember the incident but that it may be the source of the bad blood.
On a recent goodwill tour through Latin America, Murphy said, Short met with the local federation wherever he went, with the exception of the USVI. She plans to fly to Panama soon to speak with a FIDE official about this and other snubs.
While Short alleged Murphy had failed to properly account for claimed travel expenses, Murphy said she has amassed 2,000 printed pages of evidence against Short and members of the rival USVI Chess Association.
The association launched in August 2021 as an alternative to the federation, said Gail Widmer, the association's secretary. Both are nonprofits registered with the Division of Corporations and Trademarks.
Widmer called the federation a clique dominated by cronyism, set up in such a way that Murphy could never lose power as gatekeeper to FIDE for Virgin Islanders. Widmer said association members chose her group even though FIDE does not recognize it.
Like Short, Widmer claimed the federation is violating residency rules for international play — including that Murphy is a New Hampshire resident, not a Virgin Islander.
Widmer said only one player on the USVI team headed to Chennai, India, in July for the 44th Chess Olympiad is actually a Virgin Islands resident. She's written to Virgin Islands Olympic Committee President Angel Morales, asking he appoint a team to investigate possible violations of the residency rules.
USVI Olympians have to be born in the territory or to Virgin Islands parents or live in the territory for at least three continuous years before the competition. Athletes under 18 may be granted special provisions if needed, according to the Olympic Committee's bylaws and constitution.
While the Olympic Committee does govern chess in the territory, Morales doesn't hold players to the same residency standard as Olympic athletes. FIDE may call its competitions Olympiads, he said, but it isn't the same as the summer and winter Olympic games. The committee doesn't financially support chess players attending events.
"Chess is not a sport that is in the Olympic games," Morales said. "So, technically, we don't look into the requirements for each particular federation — because there are 24 federations. We leave it up to the federations to do due diligence and, you know, follow their constitution as it's written."
The USVI Chess Federation rewrote its constitution in March and registered it with the Lt. Governor's Office in May. The residency rules require a national team player "has a residence" in the territory at least 183 days a year. Students in school abroad and military personnel stationed elsewhere are granted reprieve from the rule.
Morales suggested a few edits to the new federation constitution for clarity but didn't see any major problems, he said.
Not that it matters, Murphy said, because her reading of FIDE's rules is that any player born in the United States would be allowed to play for the USVI team — as they are the same country.
When Widmer filed a grievance against the federation on the issue in March, Morales formed an ad hoc committee to look into it, he said.
"They started this whole accusation back and forth between Ms. Murphy and Ms. Widmer about a year and a half ago," Morales said. The chess dispute, however, has been brewing since his first days on the job a decade ago, he said.