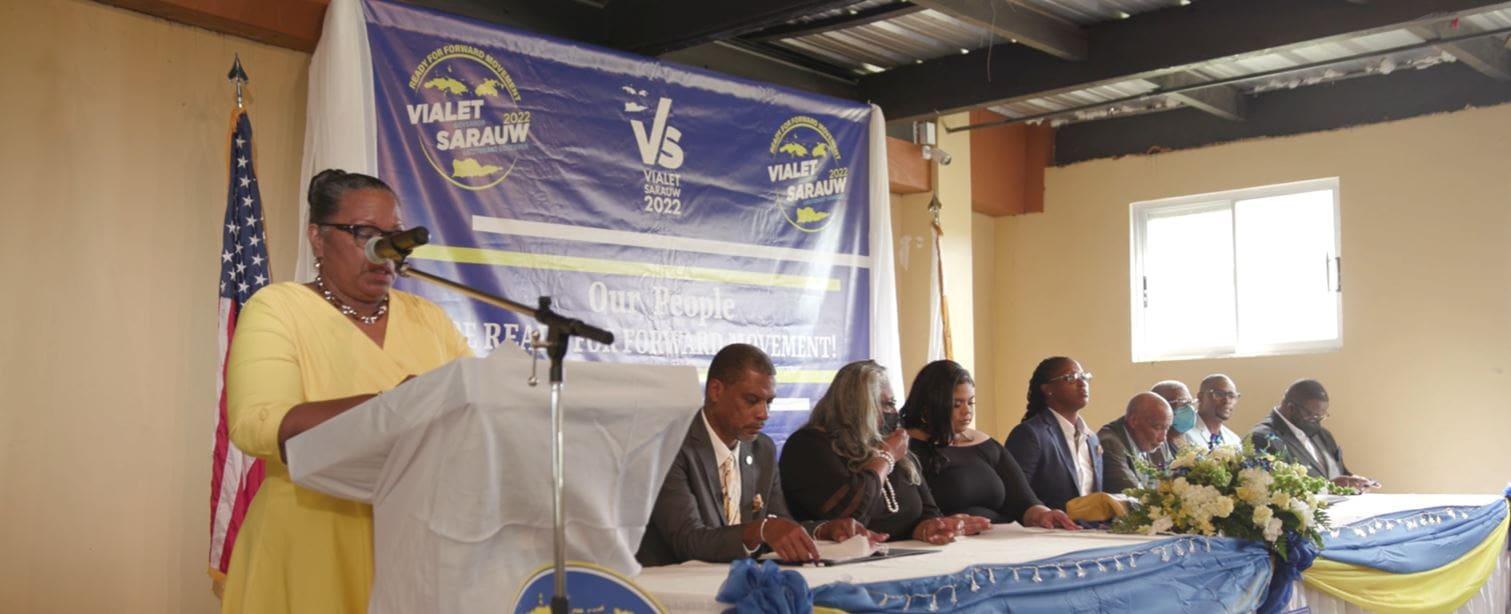 Senators Kurt Vialet and Janelle K. Sarauw officially made their gubernatorial announcement on Thursday at the Blue Bambou, formerly known as the new drive-in.
About 60 people including friends, family and supporters of the candidates gathered to show support, with those numbers swelling to 200 as the night wore on.
"Our people are ready for forward movement," is the official slogan for the campaign.
"I am proud to stand here this afternoon and proclaim my candidacy as the next governor of the U.S. Virgin Islands," said Vialet, officially announcing his intention to run in the 2022 elections.
The hostess for the event Genitta Richards said, "Both candidates are extremely passionate about the communities they serve. They are honest, transparent, problem solvers and are driven to find solutions."
Vialet's daughter, Kyminis Vialet who officially introduced her father, described their bond, and referred to herself as a "daddy's girl." She said, "If you are looking for a just-in-time politician, my father is not your choice. If you are looking for someone who keeps up with current events both locally and globally, reads daily to prepare for his day, believes in the power of education, immerses himself in the culture and people of the Virgin Islands and is ready to lead the Virgin Islands forward, then my father is the right person for the job".
Vialet has over 30 years in public service. He has served in the government as a teacher, assistant principal, principal, served four terms as a senator and was the chairman of the finance committee for the past six years.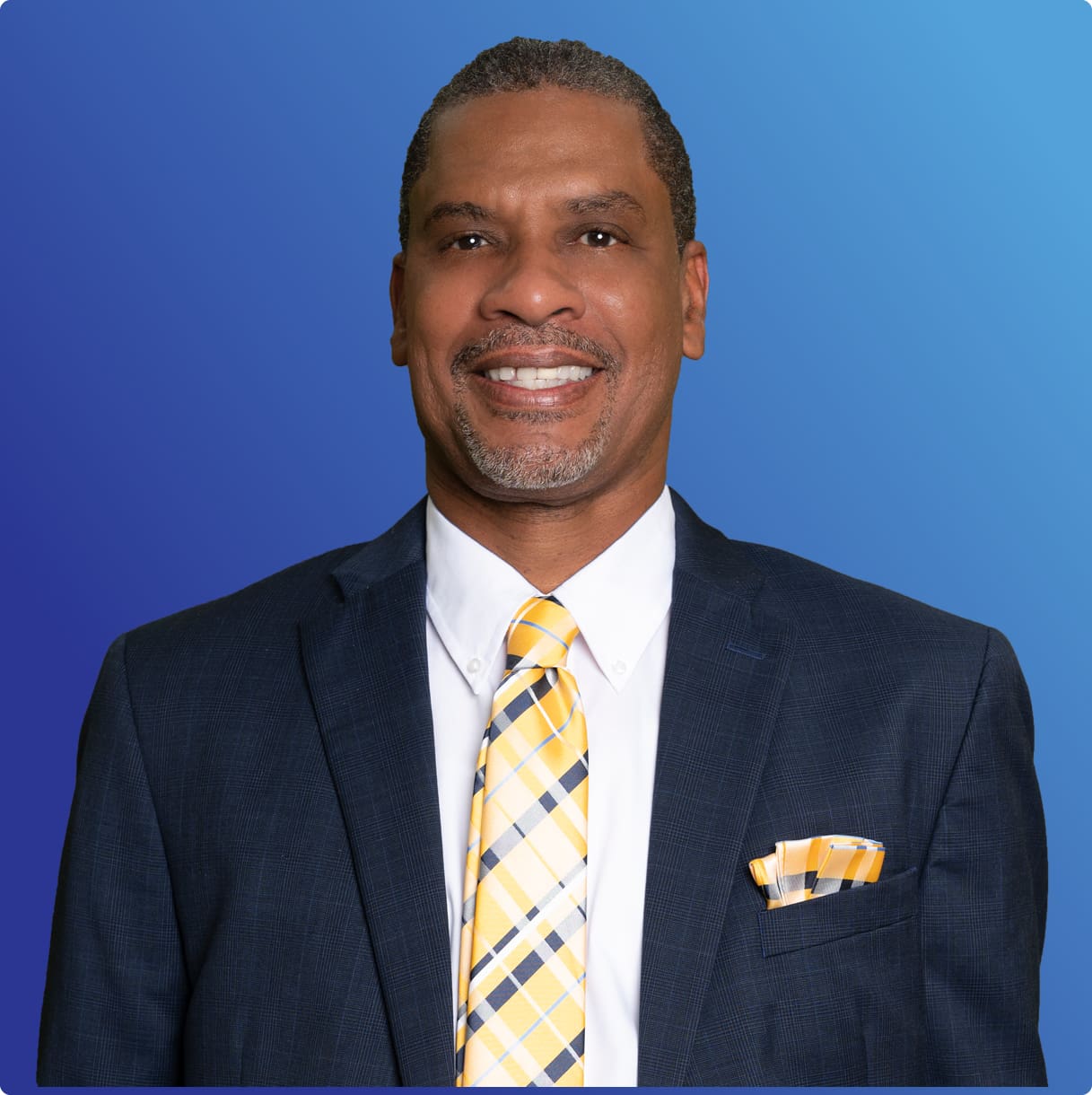 Kurt Vialet said, "Today is an extension of a long journey. A journey of preparation, a journey of service to the people of the Virgin Islands, but most importantly a journey that has prepared me for what lies ahead."
During his speech, Vialet touched on his platform which included his promise of restoring schools in the territory, Bureau of Corrections, V.I. Housing Finance, V.I. Department of Health, the mental health population, and senior population, to name a few.
"We need your support; we need your prayers and most important of all we need your vote," said Vialet.
Also in attendance was former Senator Nellie Rivera-O'Reilly who endorsed the two. She said, "I am here to make a case for the team, but I am here especially to make a compelling case for Senator Vialet."
"He brought to the legislature a different level of intellect. It was incredibly refreshing to work with someone who showed up for work," said Rivera-O'reilly.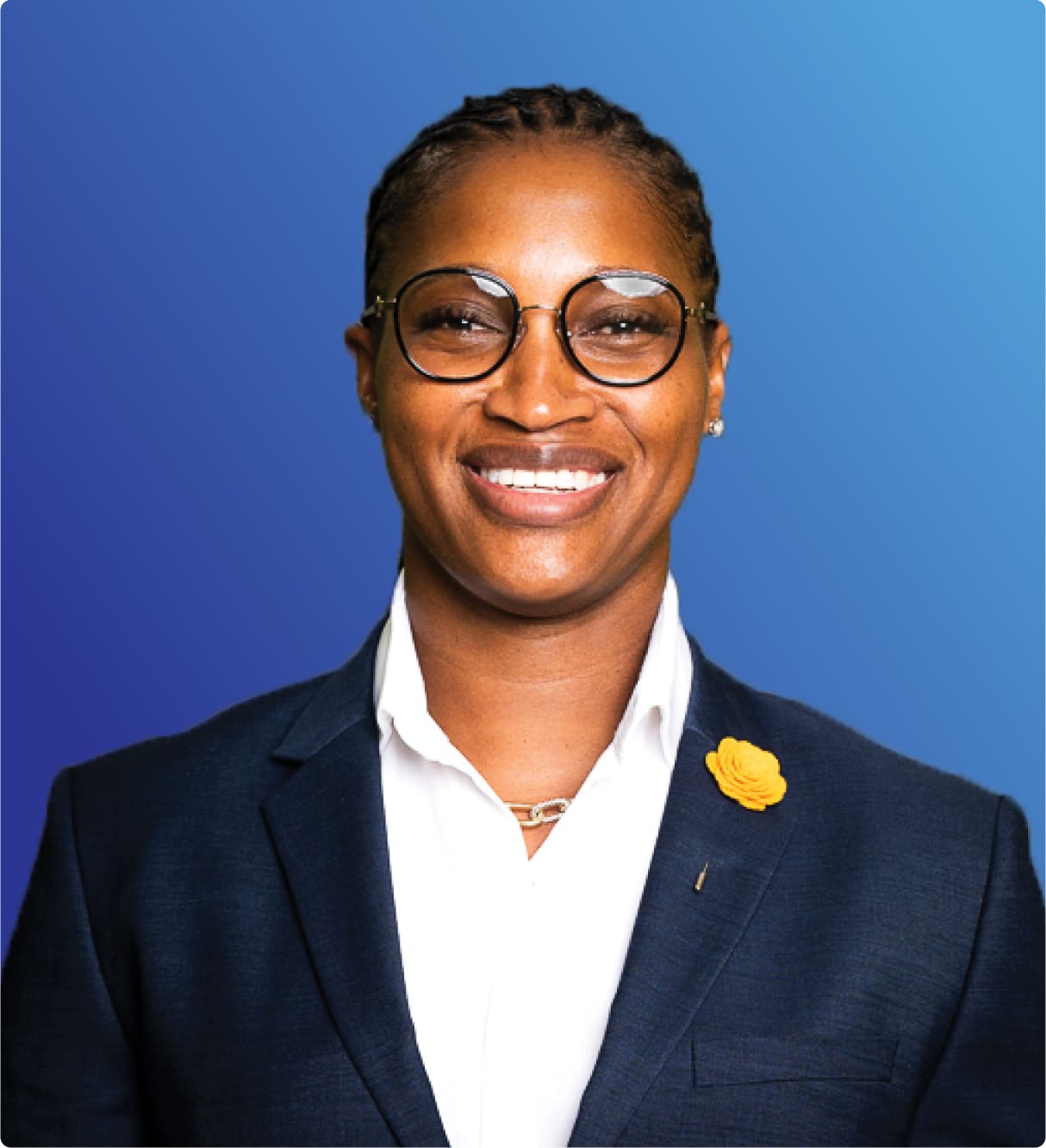 Sarauw was accompanied on stage by her parents Levron Sarauw who served in the Vietnam War and Carla Sarauw who is an educator. Sarauw who graduated from the Charlotte Amalie High School in 2003 and went on to earn a Bachelor of Arts Degree in Political Science with a concentration in Global Governance. She was sworn into the 32nd Legislature on July 14, 2017, and has served as a senator since.
"Thank you to Senator Vialet, soon to be Gov. Vialet for choosing me as your running mate," said Sarauw.
"All of us know what those challenges are today. What has stopped us from meeting those challenges is not the absence of some policies and sensible plans. What has stopped us is the failure of leadership," said Sarauw.
Vialet and Sarauw are running as independents.
Editor's Note: This story has been updated to indicate attendance at the event rose to 200 during the evening.