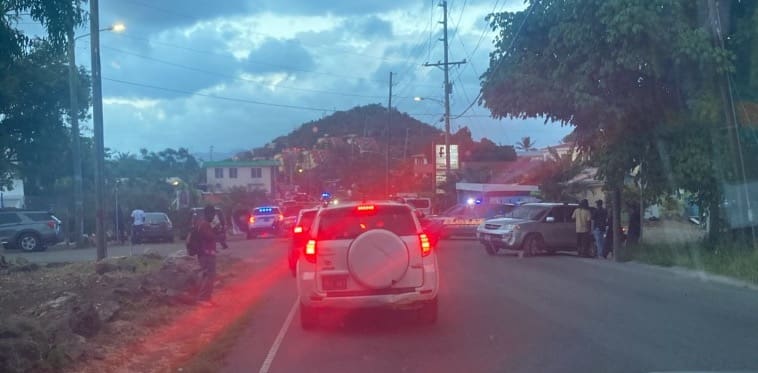 Police are asking the community to step forward with information after a man was shot dead early Wednesday evening outside a market in Smith Bay, St. Thomas.
The victim has been identified by next of kin as T'Quan Vanholten, 26, according to the V.I. Police Department.
According to the VIPD, no suspects have been apprehended.
A call to 911 at 5:48 p.m. Wednesday alerted police to a shooting near Louie's Market in Coki Point, the VIPD stated in a report Thursday. "Upon responding officers' arrival contact was made with a Black, unresponsive male," the report said. "The male appeared to have sustained at least one gunshot to the upper body."
Emergency Medical Technicians arrived on the scene and concluded that the victim did not have any vital signs, according to the report.
The area — which was experiencing heavy workday traffic at the time — was blocked off for hours as a result of the crime, with the medical examiner arriving on the scene after 7 p.m., according to community accounts.
Vanholten's death is the territory's 11th homicide of the year, and the fourth on St. Thomas, according to the Source's Homicide List. There have been seven homicides on St. Croix.*
Anyone with information about this crime is urged to contact the V.I. Police Department at 340-774-2211 or the Criminal Investigation Unit's Major Crimes Division at 340-642-8449. You can also contact Crime Stoppers anonymously at 1-800-222-8477.
*The Source Homicide List is a chronological log of the homicides recorded in 2022 in the U.S. Virgin Islands, as reported by the VIPD. Cases are broken down by island. While this listing is based on VIPD reports, the Source does not include suicides or vehicular homicides in its listing that the police and some other media do. This can lead to a discrepancy in the number of incidents reported.