St. Croix quilters became family with the children at the Open Arms Home in South Africa in 2006. Only recently has it become common knowledge, when co-founder Bob Solis made one of his many visits to St. Croix to pick up the newly crafted quilts for the children who come to live and join the family at the orphanage.
On one of his visits, Solis mentioned that the children share everything. Kathy Mackay suggested that her group would be interested in making quilts for the children at Open Arms and they could have a quilt of their own with their name labeled on it. The first set of quilts totaled 25.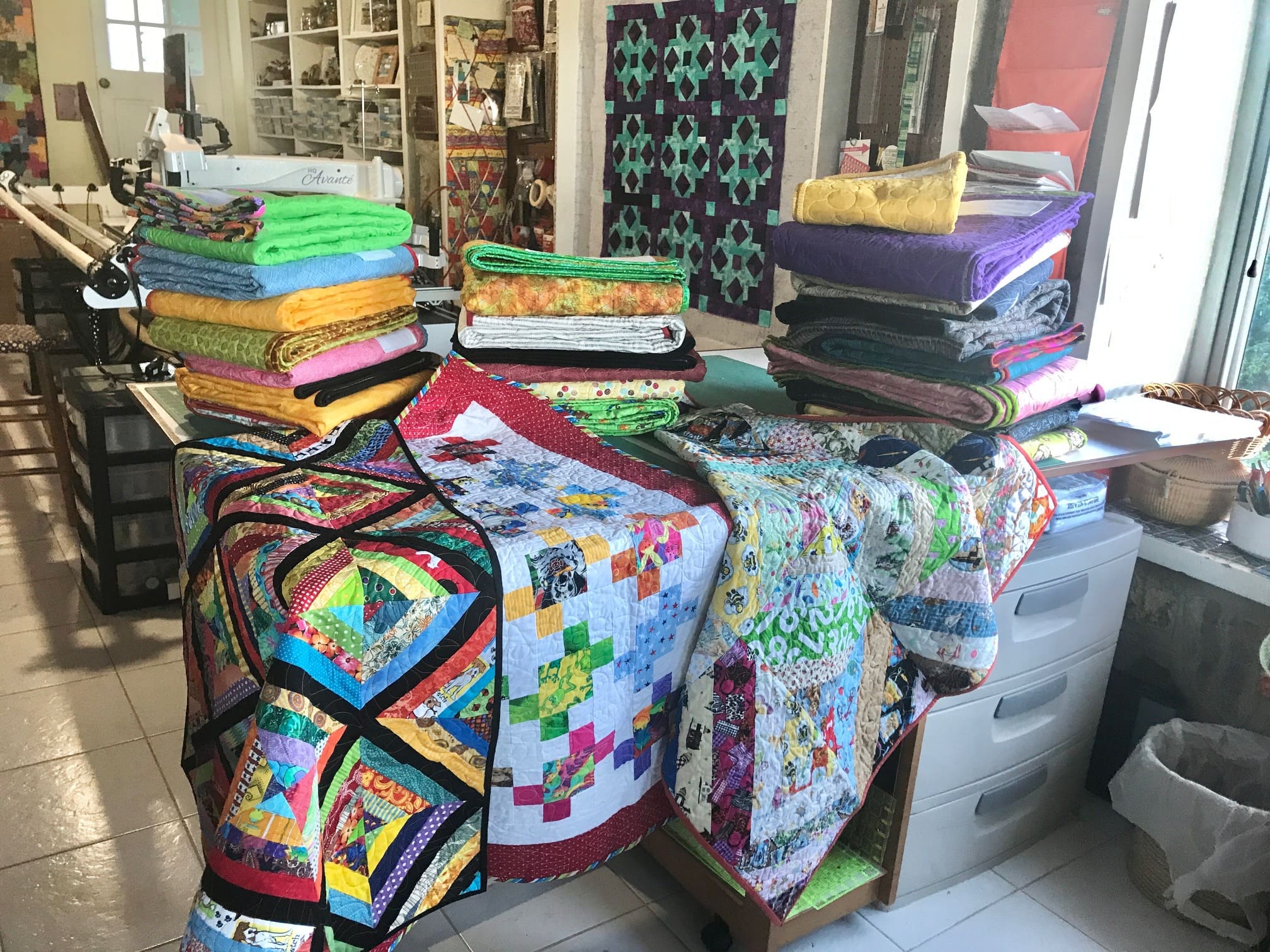 Solis' connection to St. Croix came shortly after Hurricane Hugo when he arrived with other volunteers to help restore the damaged and blown-off roofs that resulted from the Category 5 storm. He stayed on for three years as an employee with the Lutheran Social Services and was involved in the golf tournament fundraisers for 25 years afterwards.
In 2004, Bob and Sallie Solis took their five high school- and college-age children on a journey to the "other side of the world to show their children how other people live." Kids here have a distorted view of how other people live, Bob said. The family worked in an orphanage for a week. It was the height of the AIDS Pandemic in South Africa – people were dying at 20 to 40 years of age, leaving children behind.
The Solis family went back home to Arizona, talked about it, prayed about it, took a large portion of their life savings meant to pay off their mortgage, and in 2005 bought a 70-acre farm in South Africa that would serve as a home for kids orphaned by AIDS.
"That's why God invented 30-year mortgages," Bob jokes.
In 2006, their first child joined the Open Arms family – a two-year-old boy, Sifundo. His impoverished mother died of AIDS shortly after he was born and his father was unable to care for him. Sifundo bounced to two foster homes before he ended up at Open Arms on March 16, their opening anniversary date. "He arrived scared and apprehensive – and truthfully, we were just as scared and apprehensive as he was. He was the first member of our family and we felt the joy and trepidation that all new parents face," Solis said. Open Arms provided love and safety, food and a warm bed.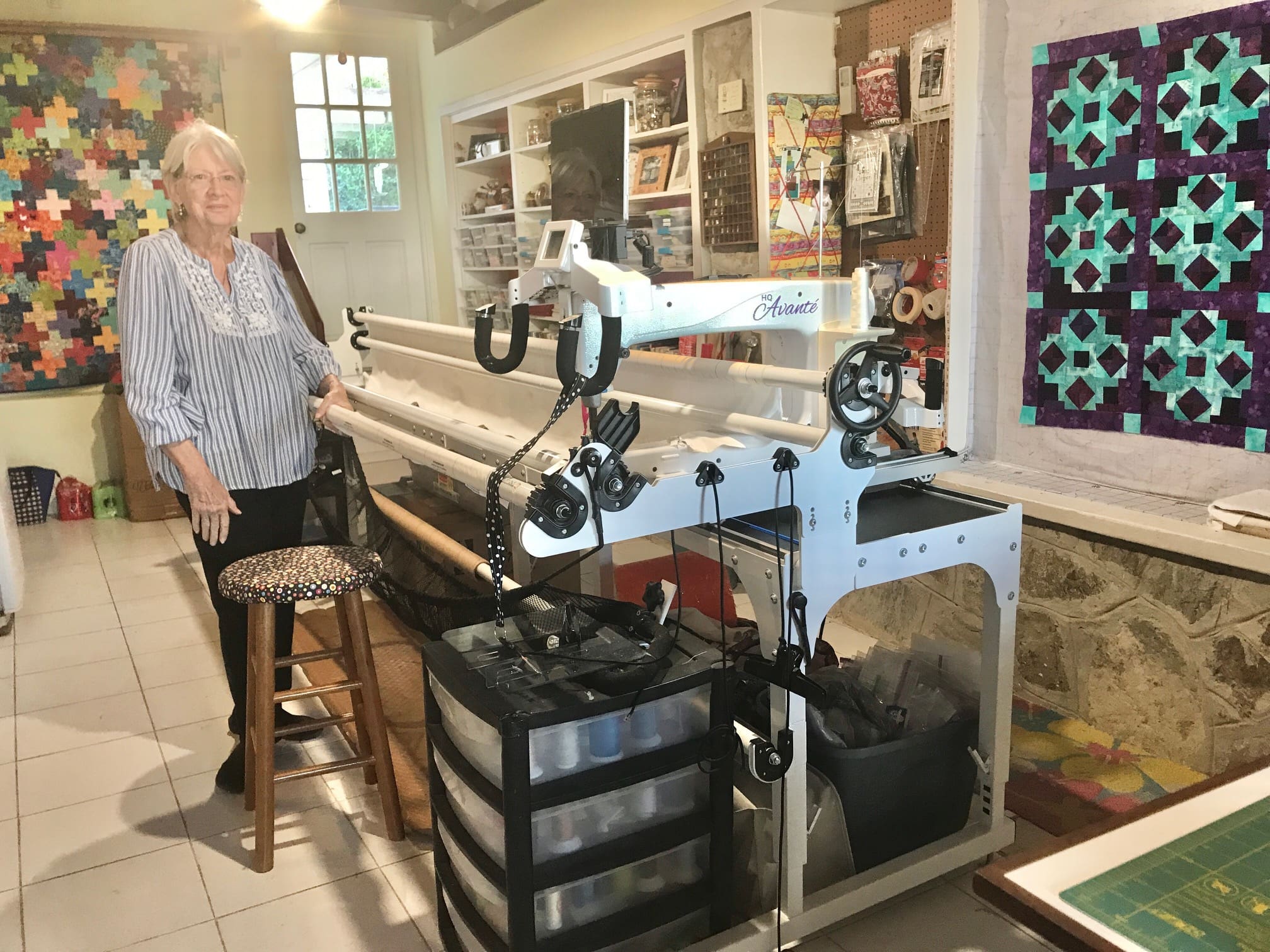 Fast forward to today and Sifundo is in his last year at Baysville High School, a vocational technical school where he has spent four years studying autobody work. He loves working with his hands, is a star on the rugby team and looks forward to getting a paying job in 2022. Most importantly, Sifundo has been joined by more than 60 siblings and 52 staff members who have made him feel part of a large and loving family. This has changed his life forever, Solis said.
The 52 staff members are all called Mama and Papa. With an unemployment rate of 40 percent, they not only think about the children, but also about the joy of giving people employment over the years, Solis said.
Open Arms has seven vehicles that go to nine schools every day. The kids play sports, they're in drama, families have sleepovers – they do what families do. Every three years they have a family vacation. All the kids and all the staff go – once to Cape Town, twice to Durbin, and once to Port Elizabeth. The adults are as excited about the trip as the children, Solis said. Some of the adults have never stayed in a hotel or eaten in a restaurant before their Open Arms vacation, he said.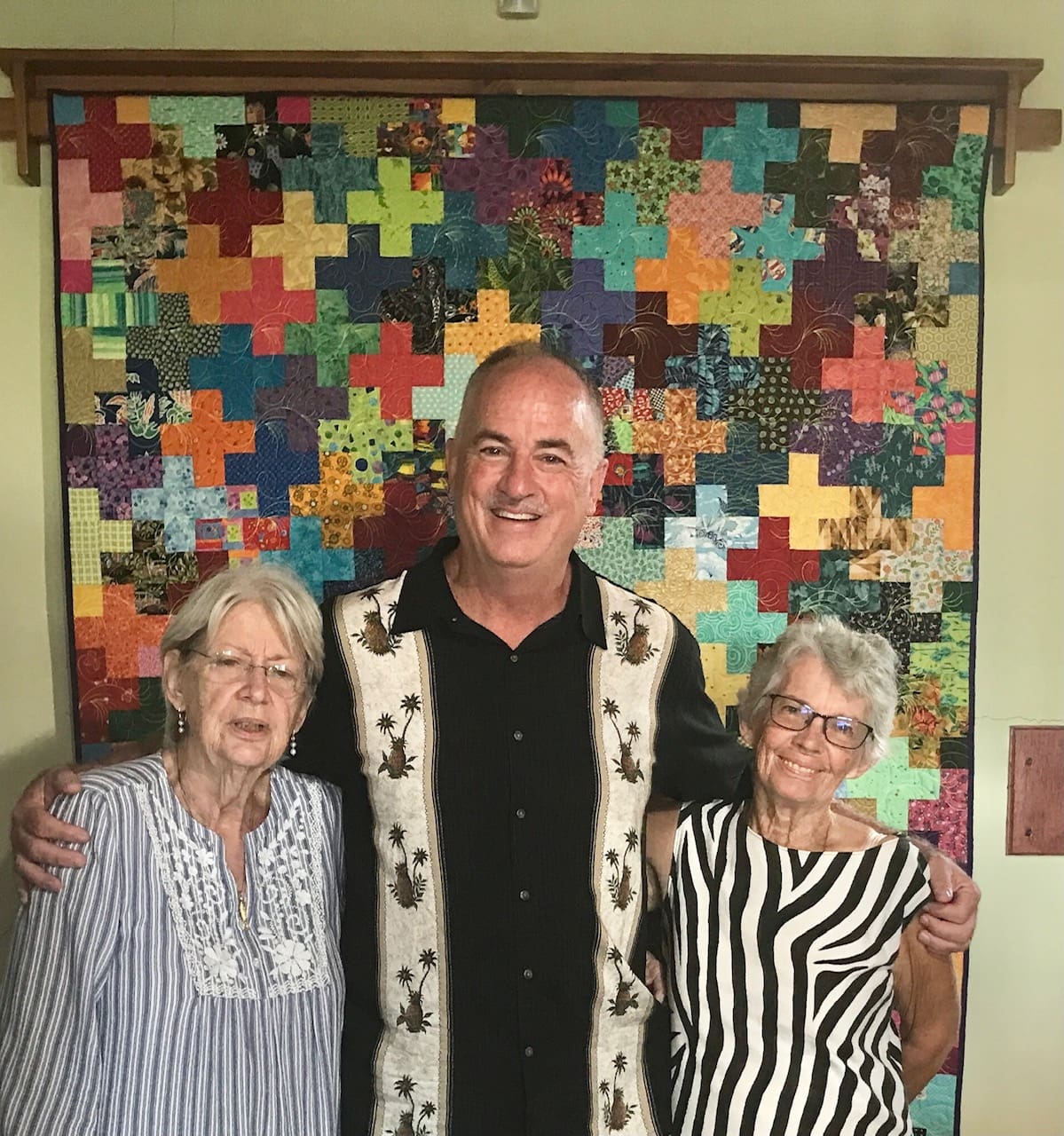 Most homes send their children off when they turn 18 years old. "Open Arms is a different model," Solis said. "Our children stay with us until they're adults. We feel like they're our children and this is a family. When one of our children gets married, we pay for the wedding. When they get their first apartment, we get them set up with the old couch and the old bed. We do for them what we do for our own kids," Solis said.
"We started with the main house and two cottages, and now we have more than seven units for the kids." The 52 staff members are cooks, cleaners, drivers, and social directors. There is a nine-member board of directors – a lot of people to make it happen.
Through private donations, Open Arms raises $1 million a year to keep it going. "We can't have a bake sale anymore to keep it going," Solis said with a chuckle. He mentions that many on St. Croix have been very generous to make it happen.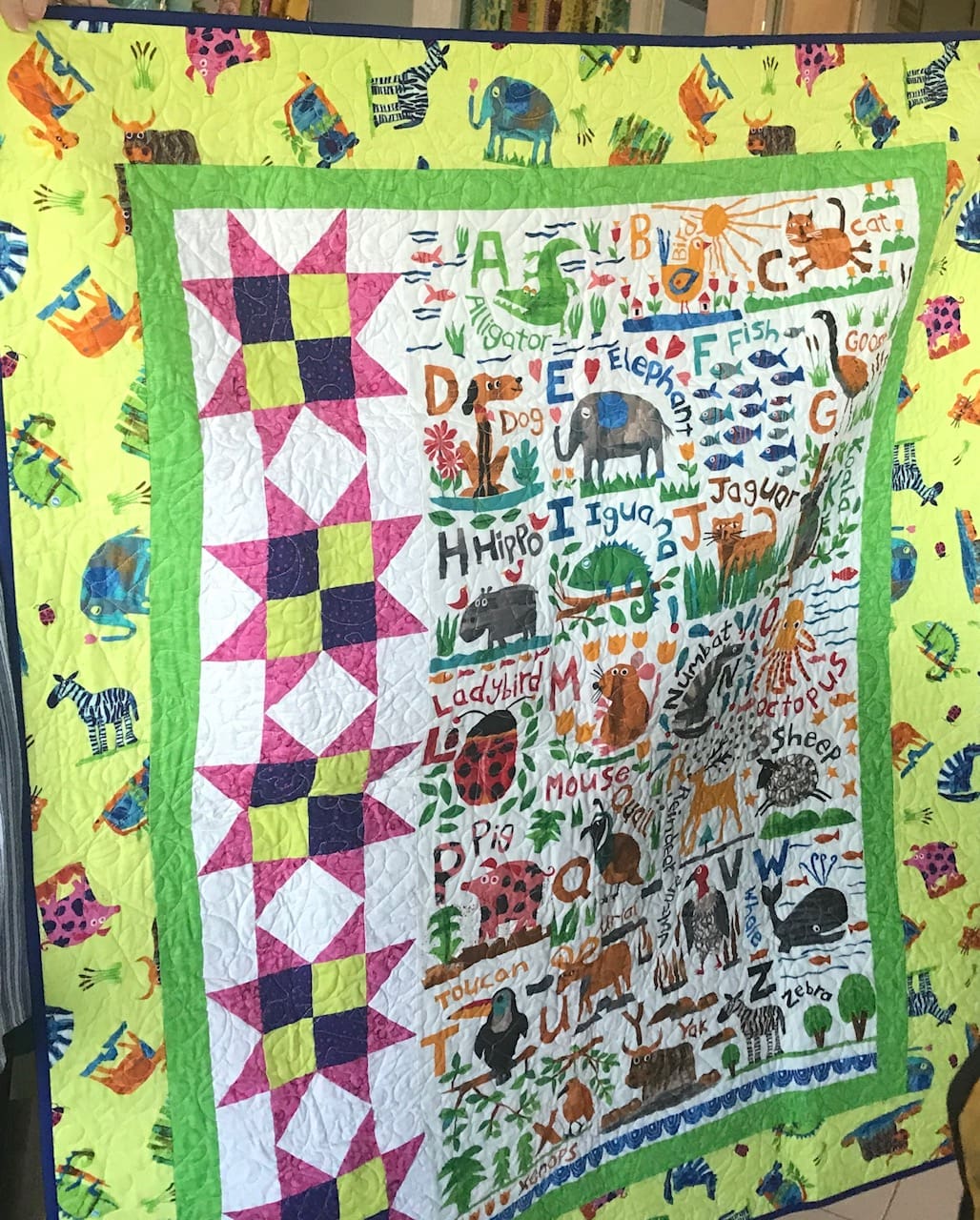 College-educated volunteers are recruited from Notre Dame, Solis' alma mater, to tutor the kids with their homework. They dedicate a year of service. COVID-19 has disrupted the continuity of that project. Most of the staff have an eighth-grade education, so the college students are necessary for help with a high school curriculum, Solis said.
Solis made a recent visit to St. Croix to pick up and deliver the newest collection of 28 quilts en route to South Africa. Every child who enters Open Arms is given a quilt and will receive a new one after seven years.
Mackay's Long Arm Quilting Machine puts the finishing touches on the quilts. She creates a "sandwich" with the top quilted fabric, the batting, and the bottom fabric. As she moves the machine, she stitches through the three layers, creating a design. Once it's out of the frame, the "sandwich" is trimmed, the binding is sewn on the front using a regular sewing machine, and the process is completed.
Artist quilter Carolyn Roblyer made four trips between 2009 and 2018 to Open Arms to paint murals on the walls in every building – outside the kitchen, in the laundry room and on the walls of other rooms. Her circus train mural has a car with two sections, one with a picture and the other with a corresponding letter of the alphabet. "It's an educational tool for the teacher," Roblyer said. She will travel in April to teach beading to the children, so that they can create items to sell at crafts fairs and earn their own income.
One of many fundraisers was a walk that Solis took to raise money for Open Arms. There were always calls to the home asking if they could take in more kids, so he came up with the "cockamamie" idea to walk 750 miles across South Africa to Cape Town to raise the money that he received pledges for in advance of the walk. Solis had a South African marathon runner walk with him for safety and companionship. There was also someone following behind if they needed help and a webcam following.
The walk took 31 days at an average of 25 miles a day. Solis is a Rotarian and the two walkers were given lodgings by the local Rotarians for 19 of the 31 nights. "They kind of adopted us with meals and washing our clothes," he said.
The Rotary Club has been a huge funding source at Open Arms paying for fencing, laundry, trees and kitchen equipment, Solis said.
The Open Arms Children joined the last mile of the walk ending at Nelson Mandela's prison cell on Robbins Island. "We didn't swim out to Robbins Island. We got to Cape Town and stopped about a mile short of the coastline. The most fun was having all the kids and the staff walk the last mile together with us and hearing the kids brag that they did the walk with us," Solis said.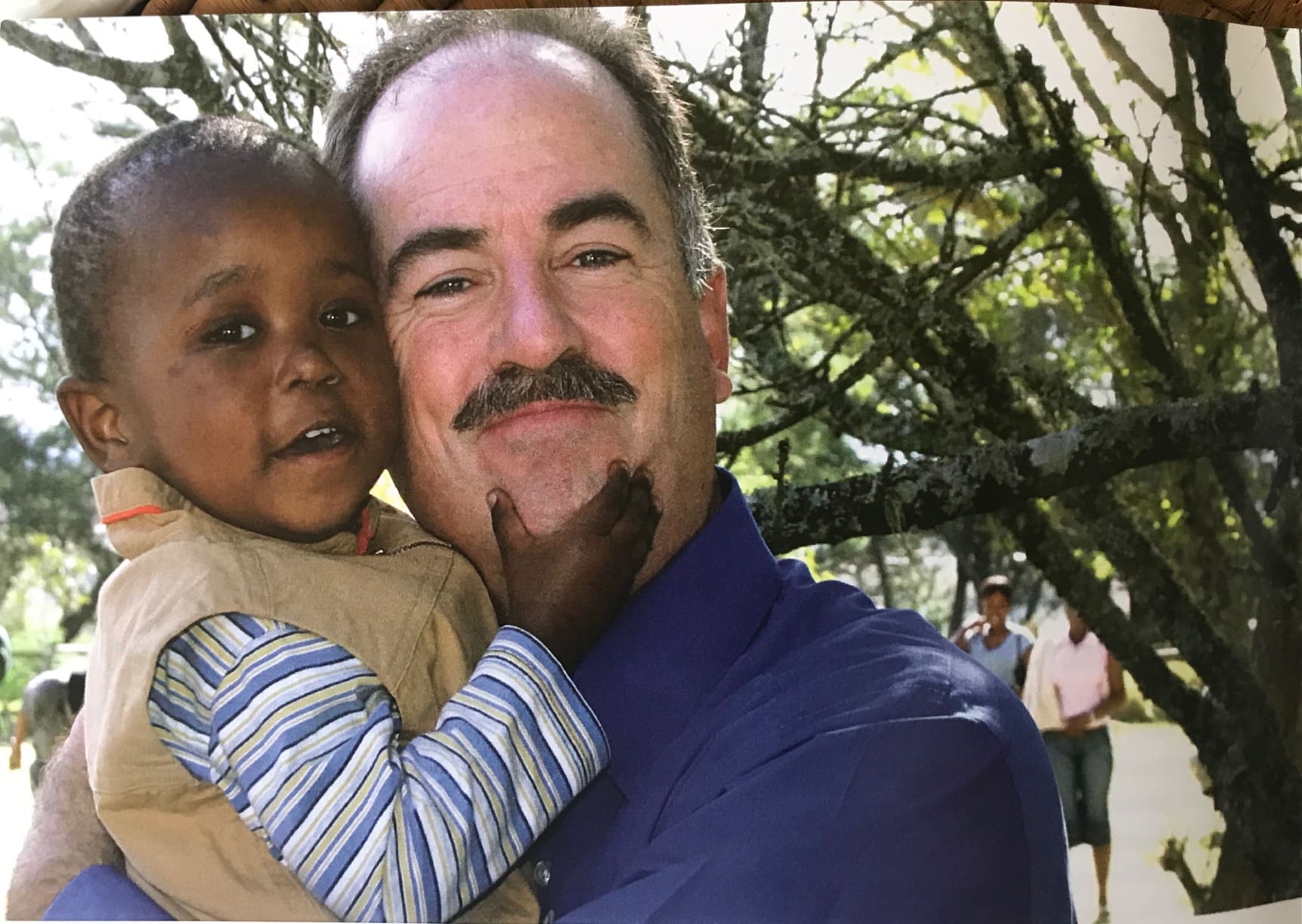 "On the world's totem pole, the children at Open Arms are probably near the bottom. In many ways, they have been discarded and abandoned by the world. For the most part, they come to us completely uneducated. They hold no diplomas or degrees. They have been educated at one of the world's most impactful institutions of higher learning – the school of hard knocks. As a result, I think they have much to teach us about life but only if we put our fancy diplomas aside and learn from little ones who can teach us real wisdom. Sifundo means 'a lesson,'" said Solis.
"I hope you will learn as much from him – and all our children – as I have," Solis said.
For more information:
www.openarmshome.com