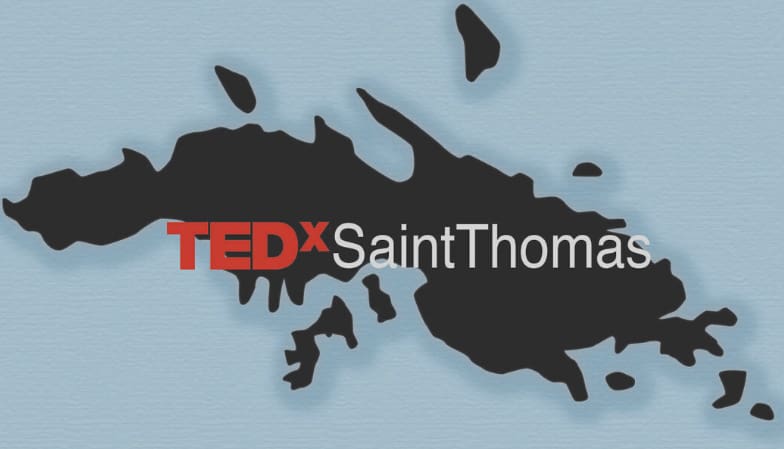 After a pandemic away from live performances, some of the Virgin Islands' most knowledgeable bring their far-flung expertise to the TEDx stage Saturday night.
At 10 to 15 minute each, these diverse and dynamic lectures aim to go deep fast, said organizer Brigitte Berry.
"Some of my favorite ones are very short. I think our frame of time – of paying attention – is pretty short," Berry said. "For TED, it's something that's interesting and factual but also something you are passionate about."
Berry arranged the talks, with a strategic intermission, in a way that alternates between difficult subjects, like child sex abuse, and lighter ones, like St. Croix stage magician Johnny Daemon.
Choosing who speaks isn't easy, she said. "It's honestly the most difficult and fun and hard process ever." Finding balance is key: The University of the Virgin Islands is overflowing with scientists eager to share their knowledge, according to Berry.
"Two of my speakers got their doctorate during the pandemic, so their research lives have had quite a change," she said.
The event started in 2014 and has continued on-and-off since. The pandemic knocked off two years of would-be performances. "So these speakers applied in 2019 and have been on hold for a while," said Berry.
The event will be broadcast live over Facebook and then available later through the official TED website.
Tickets for the 5 P.M. event April 23 at Antilles School's Prior Jolleck Hall are $25.
The lineup includes:
Magician Johnny Daemon will explain the psychology of so-called psychics. The professional illusionist will demonstrate how easy it is to be convinced by charlatans.
UVI marine life researcher Dan Mele's presentation, "Coral Are Not Slimy Rocks!" gets into the widely misunderstood animal's secret lives, their importance, and their environmental needs.
Jessica Samuel will take listeners in pursuit of educational equity. From St. Louis to St. John, Samuel opens up the meaning of educational equity and its relationship to history, culture, and race – sharing her own efforts to get students the resources they need to achieve in the classroom and beyond.
Kitty Edwards, a Coastal Zone Management education and outreach coordinator, challenges token environmentalism, explaining how surface-level eco-trends fail to consider their broader impact on the world.
Kendell Daughtry imagines a world where people who experienced childhood sexual abuse are believed, protected, and advocated for. Daughtry will present an original social construct, explaining how to cultivate that world individually and collectively.
Marilyn Brandt dives deep into stony coral tissue loss, a disease that has become the leading cause of reef-building coral decline in the Caribbean. Brandt reveals the virulent disease's emergence and impact on the reefs of the United States Virgin Islands and the remarkable response of the territory's relatively small community.