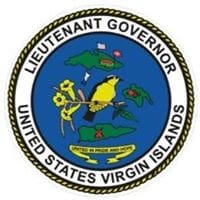 Lt. Gov. Tregenza A. Roach Esq. informs the public that there will be no increase of notary fees until further notice by the Office of the Lieutenant Governor's Notary Public Division. The division will keep the public informed of when new fees are to be enacted, which will be done consistently with the provisions of the Virgin Islands Revised Uniform Law on Notarial Acts that was recently signed into law.
The lieutenant governor thanks Legislative Secretary Sen. Genevieve Whitaker and Sen. Alma Francis Heyliger for their inquiries made on behalf of constituents who contacted them on the matter.
For general additional information, contact the Notary Division at 774-2991.