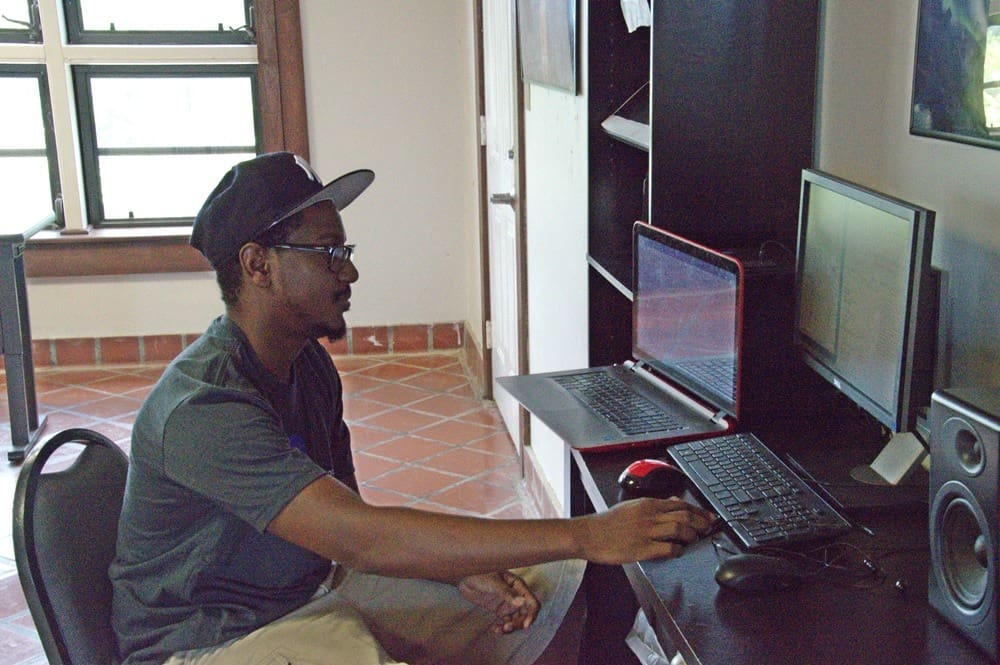 As they strive for academic success, students are sometimes urged to reach for the stars. For one St. Thomas college graduate, the aspiration is now in his hands.
Twenty-seven-year-old Ruel Mitchell began his first day on the job, working for an affiliate of the National Aeronautics and Space Administration. For more than 20 years, Florida-based Jacobs Technology has held the contract to test components and provide operations support for the International Space Station. In an interview given shortly after he was hired, Mitchell said he will be working with launch systems, environment control, and life support systems as a mechanical engineer.
Instructors and research project leaders who mentored him through the University of the Virgin Islands say Mitchell's appointment with a space industry contractor bodes well for the program he pursued through graduation and the internships and research opportunities he engaged along the way.
After graduating with a dual degree in applied mathematics from UVI and engineering from the University of South Florida in 2020, he returned to St. Thomas to work at UVI's Etelman Observatory, home to the Virgin Islands Robotic Telescope. When the term of his research project wound down, Mitchell said he wanted to pursue a career in the space industry.
"I'm excited. You grow up hearing about space and what mankind is trying to achieve," he said. While working at Etelman, Mitchell said he gained experience in research, operations, and testing devices under development.
Observatory director Dr. David Morris said Mitchell was one of the first UVI students to conduct research at Etelman as part of his dual-degree studies, starting in 2015. Since then, more than 30 students have used the astrophysics center on Crown Mountain to explore topics related to their course studies.
"Then, he went to study in Florida, but he would come back in the summer to work with us and came back after graduation to work with us at the instrumentation laboratory," Morris said.
Under the mentorship of Etelman's Managing Director Bryce Orange, the undergraduate entered a summer internship at NASA's Marshall Space Flight Center in 2018. The following year, Mitchell helped develop instruments used to study gamma-ray activity.
He also had a chance to help other UVI students with their research into microclimates. According to Christina Chanes with the UVI Green Technology Center, student researchers participating through Etelman worked with a system of weather stations used to measure rainfall across St. Thomas and St. John.
"We're all working as a research team, to teach the students and share with them to do research, collaborations, and do meaningful work," Chanes said.
Mitchell said he's stepping into his new position, knowing that the U.S. space agency plans to retire the space station in a few years. He said he's hoping to make enough progress between now and then to see new horizons open in the space industry.