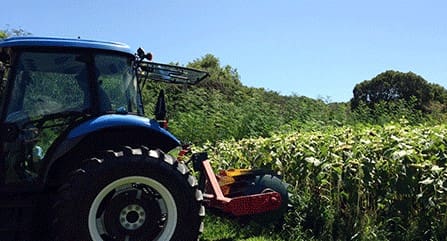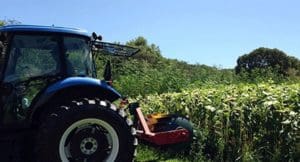 The U.S. Department of Agriculture's Natural Resources Conservation Service (NRCS) is investing $50 million in 118 partnerships to expand access to conservation assistance for climate-smart agriculture and forestry, including four projects targeting Puerto Rico and the U.S. Virgin Islands.
The Equity Conservation Cooperative Agreements will fund two-year projects to expand the delivery of conservation assistance to farmers who are new to farming, low income, socially disadvantaged or military veterans. Projects will support USDA's broader effort to address climate change and equitable access to programs.
"We are committed to equal opportunity for those we serve, and we are taking bold, historic action to advance equity and root out generations of systemic racism," Agriculture Secretary Tom Vilsack said.
"These partnerships are another example of how we are helping ensure historically underserved producers can more fully access and participate in our programs and services. Equity will be a vital part of our climate change work as America's farmers and rural communities are on the frontlines of climate change.
"Our work with producers and partners will invest in climate smart solutions that improve profitability and resilience, open new market opportunities, and build wealth that stays in rural communities," said Vilsack.
The program encourages new partnerships and the development of state and community conservation leadership for historically underserved producers, with projects focusing on one or more of the following key conservation priorities:
Improving soil health and water quality;
Providing habitat for at-risk wildlife;
Improving natural resources and productivity on agricultural lands; and/or
Building and strengthening local and regional food systems and markets.
Projects funded impacting the Caribbean Area include:
Nolo Martinez (Nationwide): Champions in Conservation and Climate‐Smart Agriculture (CCCSA) "Campeones en conservación y la agricultura climáticamente inteligente."
Pecan Street Inc. (CA, CO, NY, PR, VI, TX): Improving racial equality and inclusivity in access to NRCS resources and adoption of climate‐smart agriculture.
Rural Advancement Foundation International (AL, NC, PR, VI, SC): Conservation Resources for Resilient Farms.
Rural Coalition (CA, FL, NC, PR, VI, TX): Effective Partnerships to Catalyze Resilient Operations for Historically Underserved Farmers and Ranchers.
View a full list of the partnerships.