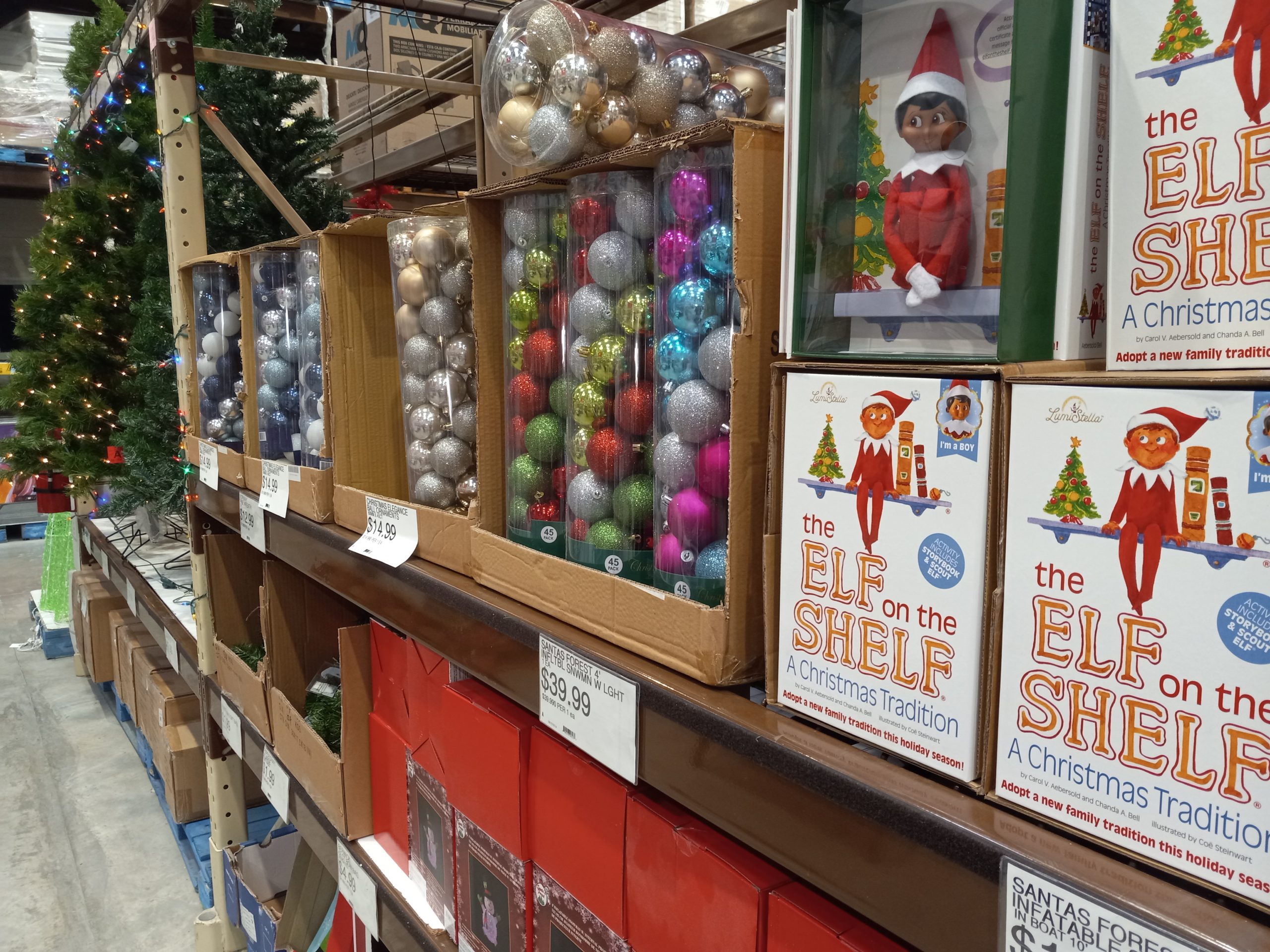 Reflecting on past holiday seasons, the memories come in a barrage of festive images of bustling shoppers loading their trimming and trappings into shopping carts to the tune of a classic carol streamed over a loudspeaker ten decibels too high. But the culmination of this year – 2021 – may look a little different, even when it comes to shopping for your favorite spiral cut, honey-glazed ham. 
"Holiday items are usually available to shoppers prior to Thanksgiving since most families use that time to decorate their homes during the long Thanksgiving break," said Store Manager for The Market on St. Thomas and St. Croix Mafi Hamed.
But Hamed said there has been a surging demand for products nationally, and it has been hindering the store's ability (along with other grocers' abilities) to have their typical product offerings.
Food Costs Rise In USVI As National Supply Chains Are Disrupted
"Additionally, we are having massive shipping delays with no end in sight. The good news is that anything American/locally made is pretty much consistently to be in stock," Hamed said.
Plaza Extra East Manager Nejeh Yusuf said supply chain issues started with the onslaught of the pandemic, and seasonal ordering starts far before anyone is ready to carve a turkey.  
"If we want orders to come in for Thanksgiving or Christmas, we have to place our orders between May and June. We have to speculate what we think we can move. So, what we order is what we get," Yusuf said. "Sometimes you might find some turkeys during that time frame, but then you're going to be buying it at market value. So, we try to buy in advance, so suppliers know what to expect as far as demand."
Yusuf added that while this is true for past seasons, this year, even previously drafted orders and allocations have varied from what the grocer expected to receive.
"We have to bring the pies in pretty much in October just to have it here and available because of supply and demand. If you wait too long, you're not going to get it," Yusuf said.
Though grocers aim to stock the shelves accordingly to ensure the community has access to hot chocolate, cranberry sauce, and dinner gravy – 2021 has been a worthy adversary to the retail food industry.
The battle doesn't stop for grocers after Dec. 25, either.
"With perishable items like turkeys, we have to think 'well OK, we can't hold this,' and move it out. This is a seasonal item," Yuseuf said. "You know, Christmas lights, sometimes you can get Christmas lights for pennies on the dollar the day after Christmas, and people will buy it to save for the following year. But with food, you have to reduce it drastically and sometimes take a hit just to move the product so that you don't sit on it."
"Since COVID, the last 20 months have been like a blip. You turn on the TV, you pick up the newspaper, or you check the news, and it's just story after story," Hamed said. "Most of our fun holiday traditions have been put on hold, and people are really anxious to get back to normal. The holidays bring a sense of hope and happiness. We all just want to surround ourselves with positivity, family, and friends."