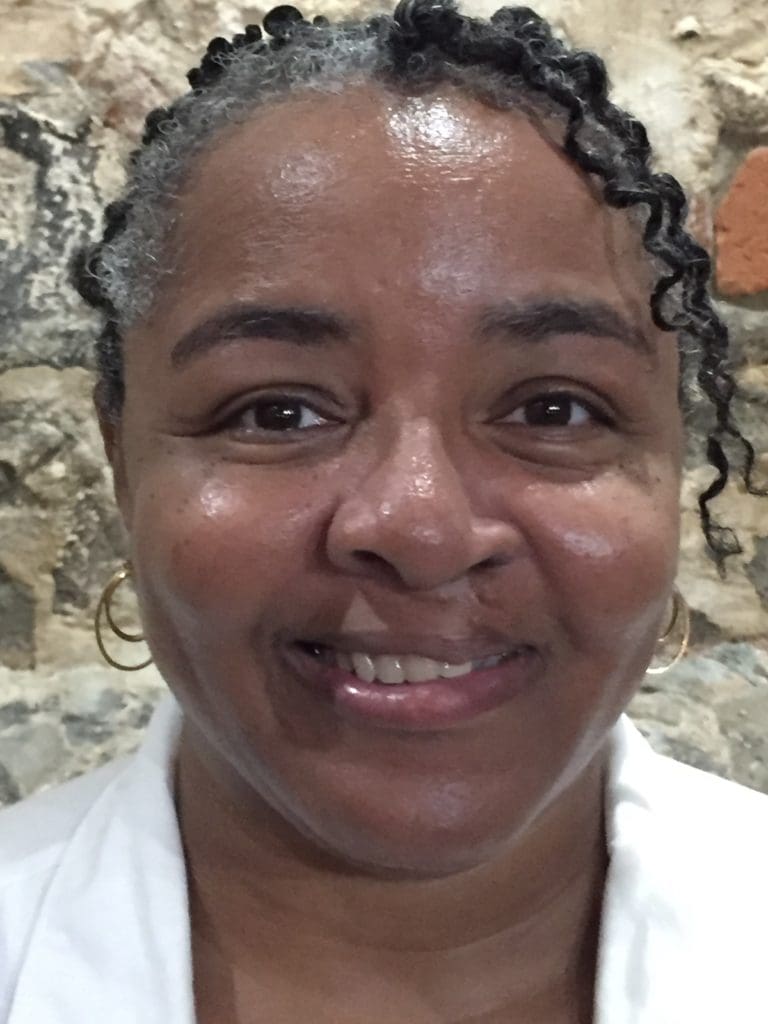 Cherished friends will gather together to celebrate the wonderful life of Anita Davis-Sedlak, who departed this plane on Oct. 24.
Anita Davis-Sedlak was born in New York on March 25, 1961. It was in her later teenage years she met and bonded with her adopted mother, Elaine Sedlak. That led to a move to St. Thomas, and her career in radio began. She did the overnight show at WSTA for a few years, and her talent and personality made her able to get similar jobs when she moved back to the states. She was an on-air person at a number of radio stations between the Atlanta area and Ohio.
Anita's love for St. Thomas never waned, and she eventually returned to radio at WSTA, becoming the program director. She was instrumental in promoting several other people in the radio arena, including Reginald 'Ras Regg' Martin and Terrance 'Terry T' Thomas. She was also on the air during the challenges to our islands that were hurricanes Hugo and Marilyn. Her voice was one of several, calming the community during those trying times.
Anita decided to spread her wings in a different direction, leaving St. Thomas again to pursue a career in IT. She landed a position at Mindspring, an internet provider in Atlanta. That company was folded into Earthlink, where she excelled in providing costumer service to people in the days of dial-up connections.
Corporate activities made it necessary, thankfully, for Anita to come back to St. Thomas and again work in radio, again at WSTA, then later at Knight Quality stations. Her desire to be in the IT field led her, in a roundabout way, to change vocations from radio to real estate and villa rental. Anita was in charge of the internet connections at McLaughlin/Anderson Villas for several years.
Her experience with the internet and computers, combined with her desire to help people with both, led Anita to take a position with the then recently created viNGN, where she started several community computer literacy programs. A shining star of her work was at the Turnbull Library computer center, where dozens of people were able to earn certificates of computer literacy, as well as apply for jobs, grants and all the other activities that the internet affords us today. Still, she made her way back to radio at WLDV FM-Da Vybe, until her illness.
From radio to villa rental to IT, Anita Davis-Sedlaks' passion and dedication and love for everyone was inviolate. An old saying goes: "often imitated, but never duplicated…" Her honesty, steadfastness and integrity were glorious examples for all who live in the Virgin Islands to follow.
She is survived by 'The Fella' Robert Leonard; mother, (Marie) Elaine Sedlak; stepfather, Louis Holscher; aunt, Lucretia Credle; sister, Anita Ellababidy; brothers: George Polk and Dan Pinnell; as well as numerous friends and coworkers.
A Celebration of Life ceremony will be held at 2 p.m., Saturday, Dec. 11, at Magens Bay Beach, Shed No. 2.
All social distancing protocols will be followed. In lieu of flowers, make donations to The American Cancer Society.