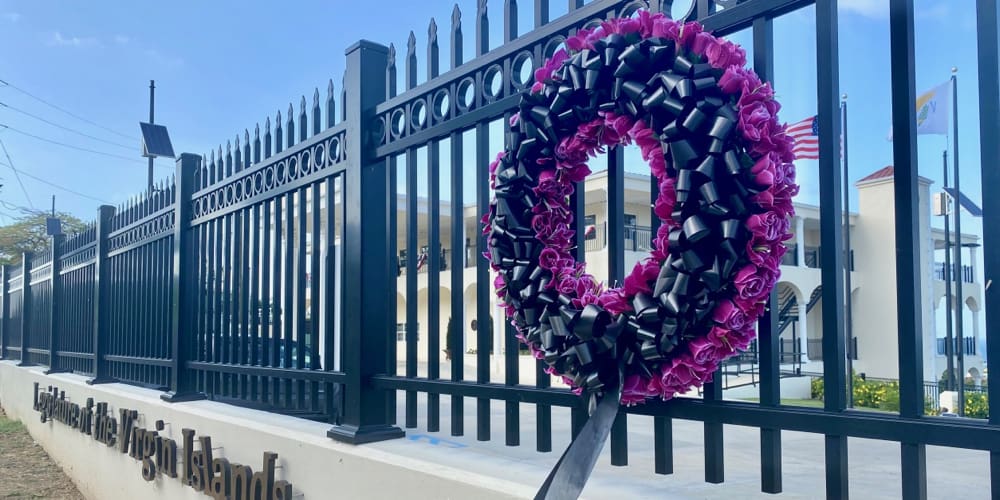 Members of the 34th Legislature along with the Virgin Islands community visited the Legislature Monday to pay their respects to former Sen. Edgar M. Iles.
The lawmaker, who died Sept. 18, lay in state at the Legislature building on St. Croix from 3 to 5 p.m. Monday. The former senator, affectionately known as "Iles," of Estate La Grange, Frederiksted, St. Croix, passed away at the age of 93. He was a four-term senator, a Rotarian, a servant of the community, and a master of current and historical events, according to those who knew him.
"We are honored to have the opportunity to display our brother in legislative duty," said Sen. Novelle E. Francis, the Senate leadership vice president. We couldn't let this day go by without being able to recognize and honor his contribution to this community."
"We want to thank his family for allowing us to do this as well as having him serve this community in the many facets that he has provided. We are deeply saddened by his passing, but nonetheless, I think that he has paid his dues to this community. We are honored to be a part of this process by which we are able to send him home to his final rest in peace," Francis said.
Sen. Kurt A. Vialet also said it was fitting to have the former lawmaker at the Legislature because of his many contributions.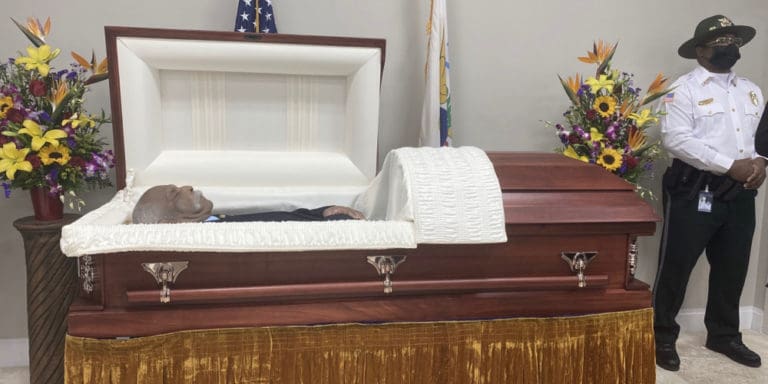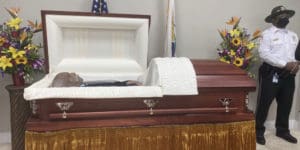 "Back in the early days, he was a member of the Olympic Committee, a Rotarian, and a member of the American Legion, a good Virgin Islander," Vialet said. "I am very happy and proud as a member of the 34th Legislature that we can give him that opportunity to be laid out in the place where he served. I think that it is good for his family to know that we have that respect for his service and the work that he did for the Virgin Islands."
Sen. Genevieve R. Whitaker also expressed her heartfelt condolences to the former senator and reflected on her first meeting with him.
"I had the honor of meeting Sen. Iles at a Rotary function a couple of years ago where they honored him," Whitaker said. "I was speaking with him about my political aspirations and my interaction with him was that he was very supportive, very encouraging. I liked the way in which he spoke to me very much in a caring, loving spirit, I had a really good experience in meeting him."
Whitaker emphasized the importance of honoring other Virgin Islanders while they are alive. "Let us not forget him by ensuring the upcoming generation knows who he is, the roles he served in and also taking the time out to use every opportunity in recognizing him in the future," she said.
Iles also enjoyed spending time with his family. His great passion for sports and humanitarian spirit led him to encourage, promote and nurture young athletes throughout the Virgin Islands for most of his long life. It was his mission to propel the Virgin Islands Olympic Committee onto a larger national and international stage, a mission he was successful at.
The funeral service for Iles is scheduled to begin at 10 a.m. Tuesday at the St. Paul's Episcopal Church, in Frederiksted, St. Croix.