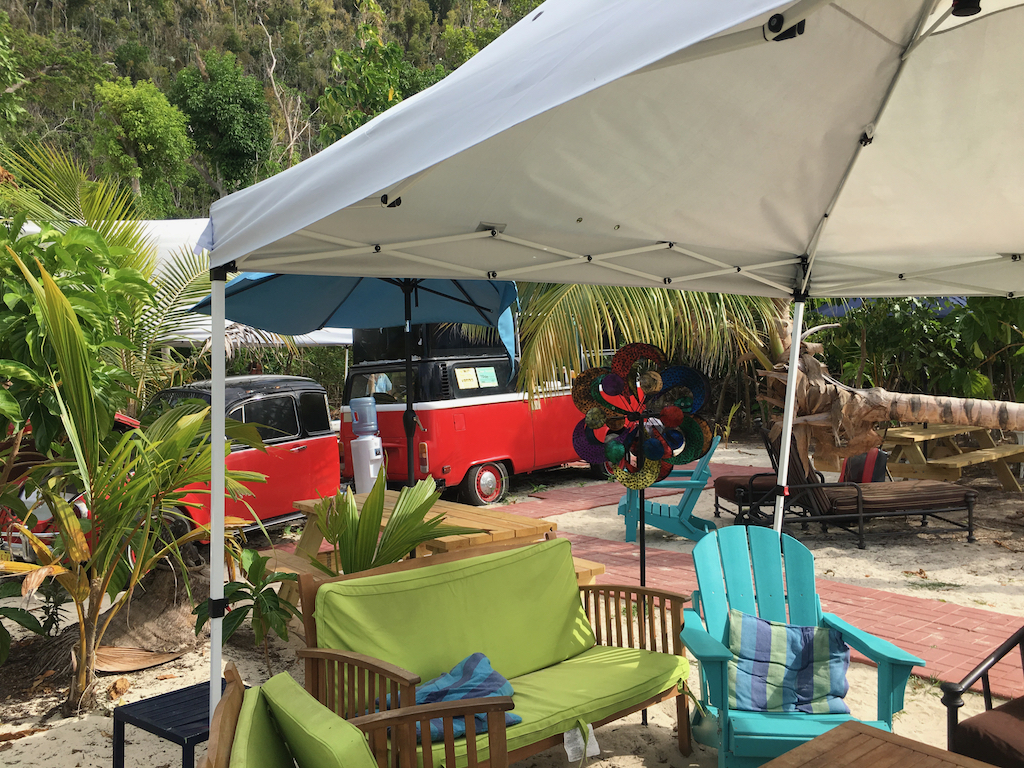 A legal dispute over the decision to grant a coastal zone permit for Maho Crossroads, a St. John North Shore tourist spot, appears to be subject to reconsideration.
An opponent to the June 8 decision petitioned for a reversal with the Board of Land Use Review.
According to board chairman John Woods, a notice of appeal filed by Coral Bay resident David Silverman is in the hands of review board administrators. A hearing on the matter could take place as soon as November, Woods said, but other factors will influence the timing.
Silverman raised legal objections to the board's decision to grant a minor coastal zone permit to Maho Crossroads in an Aug. 2 notice of appeal. Crossroads is described as a pop-up village located along North Shore Road, opposite Maho Bay Beach. It features mobile food and beverage vendors, a souvenir stand, tiki bar and watersports concession.
Most of the objections listed in the notice of appeal cite provisions in the Virgin Islands Code that speak to conservation of the territory's coastal areas. A synopsis of the statutes that make up Title 12, VIC, Section 906 appearing on the legal website Justia U.S. Law says, "The policies set forth in this section shall apply to all proposed developments in the first tier of the coastal zone, and no such development shall be approved which is inconsistent with such goals and policies."
Tier One of the CZM coastal zone includes beaches and shorelines, considered environmentally fragile, especially in places where wildlife habitats exist. Beaches along St. John's North Shore, like Maho Bay, are frequently enjoyed by locals and tourists alike as popular recreation spots.
Most are located within the boundaries of the Virgin Islands National Park.
Woods, speaking to the Source on Wednesday, acknowledged receipt of the filing.
"There isn't a scheduled meeting but I received the paperwork on Maho Crossroads. I will send the board members and the administrator a request for a hearing, so we should be able to schedule a meeting shortly," the chairman said.
Since then, review board officials signed an order, directing the parties to file legal briefs outlining their stance on specific objections raised about the June 8 decision.
"There's a 30-day period for each side to file briefs," followed by an additional wait of two to three weeks, Woods said.
There is also a matter of caseload, the chairman said; the number of cases to fit onto a docket factor into the timing of board hearings. Ultimately, it will be up to the board administrator to decide when a meeting date will be set to consider Silverman's appeal and likely other agenda items.