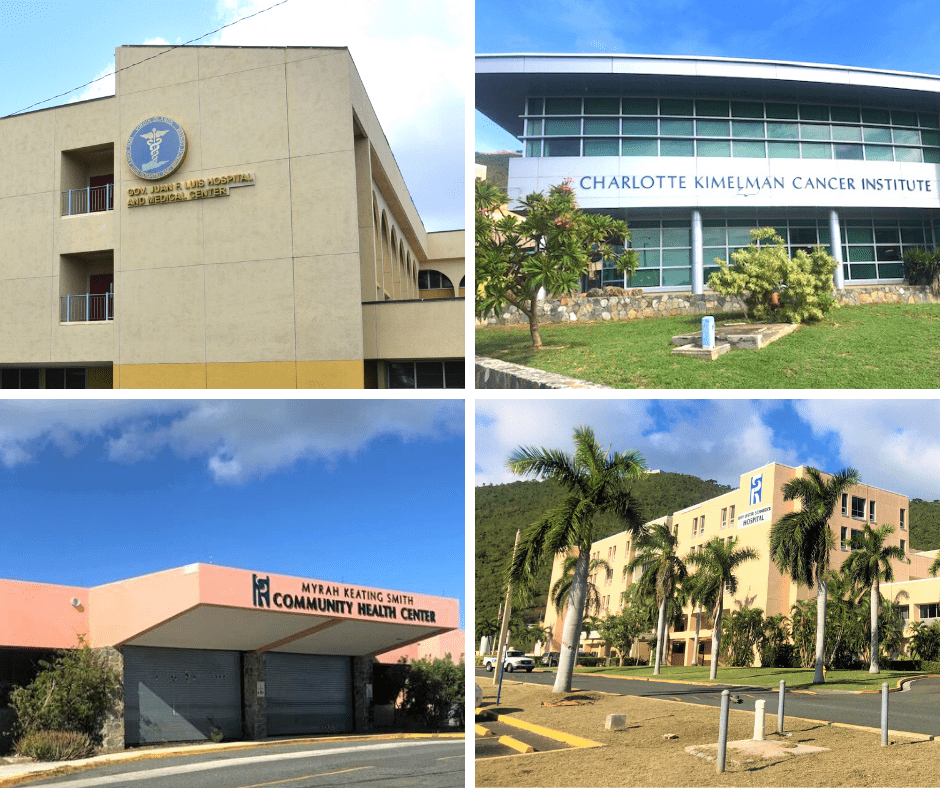 The Virgin Islands Hospitals and Health Facilities Corporation announced Friday that, effective immediately, it will require all colleagues, clinical staff, contractors and those conducting business in its facilities to be vaccinated against COVID-19 or face termination.
"We have strongly encouraged vaccination for all colleagues, and our communities since the first vaccine for COVID-19 was approved for Emergency Use Authorization by the U.S. Food and Drug Administration," corporation Chairman Christopher Finch said in a memorandum issued Friday.
"But as a health care system, we have a responsibility to do more," Finch continued. "With more than 331 million doses administered in the U.S., the vaccines have proven safe and extremely effective against symptomatic infections, hospitalizations and death. The vaccines are so effective that today more than 99% of people who die from COVID-19 are unvaccinated. The science is clear — vaccines save lives," he said.
The University of the Virgin Islands is the only other USVI institution to have issued a vaccine mandate. Gov. Albert Bryan Jr. has resisted doing the same for V.I. government workers, with Government House Communications Director Richard Motta saying Friday that the governor prefers to continue to "incentivize" employees to get vaccinated. There have been numerous government office closures in recent weeks due to COVID-19 infections or exposure.
The Virgin Islands Hospitals and Health Facilities Corporation decision to implement a vaccine mandate comes as the territory is battling a surge in COVID cases that on Friday numbered 325, with 18 patients at Gov. Juan F. Luis Hospital on St. Croix, including four on ventilators, and 11 patients at Schneider Regional Medical Center on St. Thomas, including four on ventilators, according to the V.I. Health Department. There have been 40 fatalities.
Acting Gov. Tregenza Roach announced new restrictions on Friday that the government hopes will bring the number of new cases under control, including limiting mass gatherings to 50 people and closing beaches at 4 p.m. on the weekends and holidays.
The memorandum announcing the hospital corporation's new policy noted that the American Hospital Association, in recommending hospitals adopt mandatory vaccine policies, asserted that:
COVID-19 vaccinations are safe and are effective at reducing both the risk of becoming infected and spreading the infection to others. COVID-19 has a significant risk of transmission both before the onset of symptoms and in the absence of symptoms. These risks are substantially higher among unvaccinated individuals, where COVID-19 infections pose a substantial risk of severe illness and death and may lead to long-term adverse impacts to health. These risks are higher among those individuals with certain underlying health conditions, like many patients in hospitals or who are seen in hospital-based ambulatory settings.
"While we estimate approximately 55% of Juan F. Luis Hospital and Schneider Regional Medical Center colleagues have received at least one dose of the vaccine, we have already lost too many members of the Virgin Islands family to this virus," said Finch. "Vaccination against COVID-19 protects our colleagues, our patients, and the people in our communities, especially the most vulnerable. Vaccination against COVID-19 protects you."
According to the Virgin Islands Hospitals and Health Facilities Corporation, the following policies will take effect immediately:
New hires starting work on or after Sept. 1 will be required to have the last dose of a two-dose vaccine or a single dose vaccine 14 days prior to beginning work. New hires starting work between Aug. 5 and Aug. 31 must agree to be vaccinated and must receive the first dose of a two-dose vaccine or a single dose vaccine prior to beginning work.
Volunteers at either JFLH or SRMC, starting immediately, will be required to have the last dose of a two-dose vaccine or a single dose vaccine 14 days prior to beginning work.
Hospital staff: Employed hospital staff, including locums staff, must be fully vaccinated or complete the vaccination series by Sept. 24.
Students: Nurses, medical, advanced practice providers and other allied health students participating in educational programs and clinical rotations are required to be fully vaccinated before placements at JFLH or SRMC.
The Human Resources Department will accept a copy of a person's vaccination card or other document given by a medical provider as proof of vaccination, according to the memorandum.
Colleagues who are not able to be vaccinated for strongly held religious beliefs or a disability will be required to apply for an exemption that will be individually evaluated by the Human Resources Department, said Finch. Applications must be requested from Employee Health by Monday, Aug. 19, he said. Those who do receive an accommodation will be required to test for COVID-19 on a regular schedule of no less than once a week, he said.
"Colleagues who do not fulfill the requirement to be vaccinated by the dates outlined, and do not have an approved exemption and comply with the testing and other requirements required by the exemption, will be subject to termination of their employment," said Finch.
"We know you may still have questions about the vaccine. Your hospital leadership will be holding educational sessions in the coming days to listen and answer your questions. Thank you for your continued work to make the JFLH and the SRMC trusted health care partners for the communities we serve," said Finch.