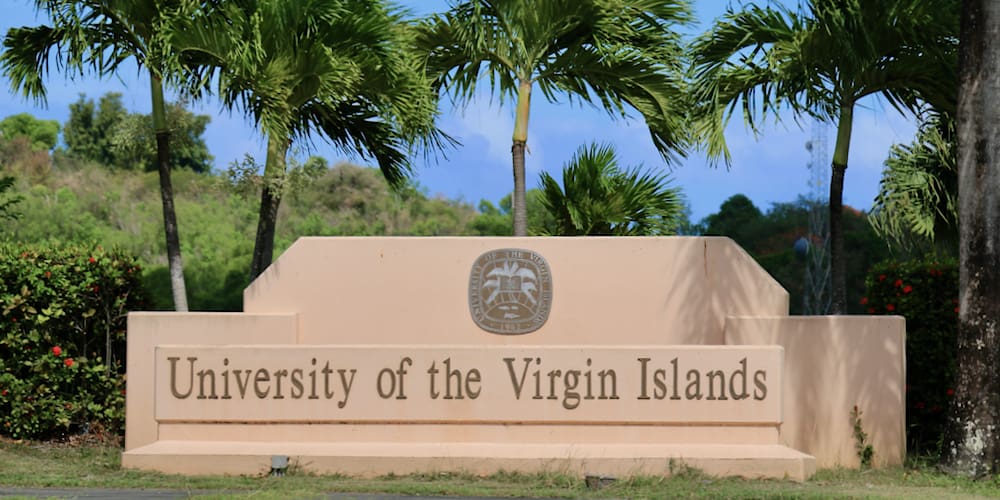 The trustees of the University of the Virgin Islands voted June 19 to require students and employees to be fully vaccinated for the fall semester, but Gov. Albert Bryan Jr. said Monday that he will not mandate shots for government employees or students.
UVI President David Hall wrote in an email message to the community that the board felt the policy was in the best interest of the UVI community.
"This is also a national trend wherein approximately 500 universities and colleges have also embraced mandatory vaccination in one form or another," Hall wrote in the email on June 25.
Staff will be required to comply by Aug. 1; students by Aug. 9, and faculty by Aug. 11. Hall said those students and staff from the Eastern Caribbean who don't have access to vaccines will be given the first shot on arrival and will have to agree to regular testing until they are fully vaccinated.
Bryan said the UVI board wanted to make the campus safe and pointed out at his press conference that children are required to be immunized before entering school. Since public school is not optional, parents and students must adhere to the rules. No one has a right to attend UVI – it is optional – so the board can make those decisions, the governor said.
"We're not going to impose a mandated immunization for our employees nor for students," Bryan said.
Hall warned that if UVI students and staff don't comply by the deadline, "employment for staff and faculty will be adversely affected" and students will be prohibited from attending in-person classes. They will be able to take online courses, but the university doesn't have the resources to make every course or degree available remotely. The Health Department and UVI will put in place procedures for verification of compliance and the legal department soon will list recognized exceptions to the policy, he added.
Hall ended his email by writing that the decision was difficult for the board and other views and opinions will be shared with them.
"Though all views can't be adopted, we will continue to move forward together as a university and an enlightened people," Hall said.
It didn't take long for Hall to hear a voice of dissent. Less than an hour after the president's email, Kendrekus Jackson, a senior, wrote that he doesn't believe in vaccines and has never taken the flu, H1N1 or swine flu shots.
"With all due respect, I understand you (all) decision to take this vaccine. However, it's not fair to impose that on those of us within the student body who don't want to take it," he said.
Hall thanked Jackson for sharing his views and said he respected his opinion but just because he has never done something before doesn't mean he shouldn't consider it now. Other universities have mandated vaccines, and Hall said he doesn't believe any school would do it if they thought it was illegal.
"I would encourage you to think about your choices, talk with others, stay in touch with us and then thoughtfully decide what decision you ultimately plan to make," Hall ended his email.
Another individual, a member of the community, commented via email that she hopes students and administration can come together to discuss the issue and eventually determine how students with strong objections to vaccines can continue their schooling.
"The UVI board of trustees needs to be asked/pressured to share a list of the various forms of exemption that they will 'accept' so that people can go do them in time for UVI's already stated deadlines," said the individual who did not want to be identified.