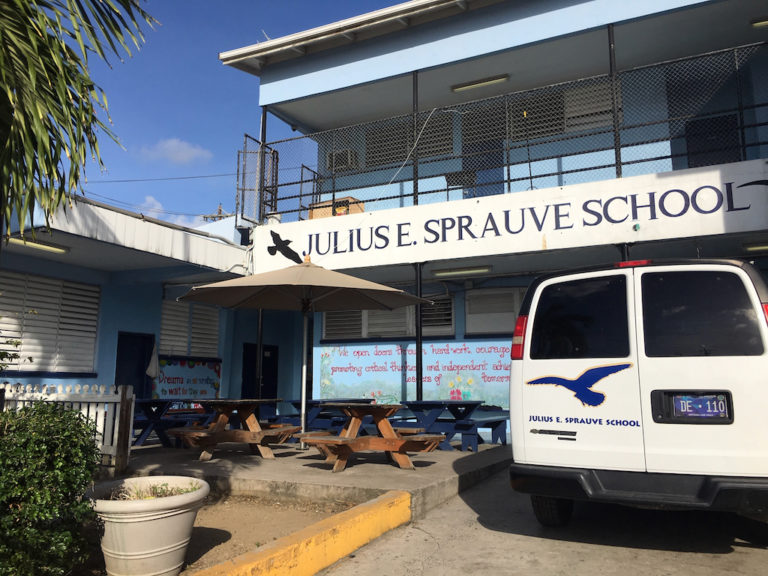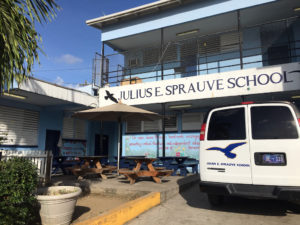 The start of virtual classes will be delayed by almost a week for some students at the Julius E. Sprauve School on St. John after laptop and MiFi distribution was suspended on Thursday due to a COVID-19 exposure on campus.
Only pre-kindergarten, kindergarten, and first, third, and seventh-grade students who were already issued devices by the school or have their own will begin virtual learning on Monday, the Education Department announced in a press release.
Laptop distribution for all other grades will resume on Thursday, Aug. 12 at the Sprauve campus, and learning for those students will begin on Friday, Aug. 13, the department said.
"Contact tracing and COVID-19 testing of impacted employees are being conducted by the V.I. Department of Health," the press release stated. "During the closure, the affected areas of the campus will be thoroughly sanitized with CDC-approved sanitization products for COVID-19."
Parents with questions or concerns are advised to contact Education's St. Thomas-St. John District office at 340-775-2250 or the school by emailing parents.sprauve@vide.vi.
The suspension is just the latest in a long list of government office disruptions due to COVID-19. All St. John VITRAN service was suspended on Thursday, and fixed-route service will cease on Friday on St. Thomas until further notice, the Public Works Department announced on Thursday.
"Both closures will allow the department to test drivers for COVID-19. Once the department is notified of results, another notice will be distributed advising of service resumption dates," Public Works said in a press release.
On Wednesday, Public Works and the Department of Licensing and Consumer Affairs both closed their St. Thomas offices for deep cleaning and sanitization.
The list of government office closures in the last month alone has included Human Services, the V.I. Supreme Court, the Bureau of Motor Vehicles, the Lieutenant Governor's Office, the Department of Planning and Natural Resources, the Department of Justice, the Health Department, the Emile Henderson Fire Station on St. Croix, the Agriculture Department on St. Croix, the V.I. Lottery Office, and the Office of Management and Budget.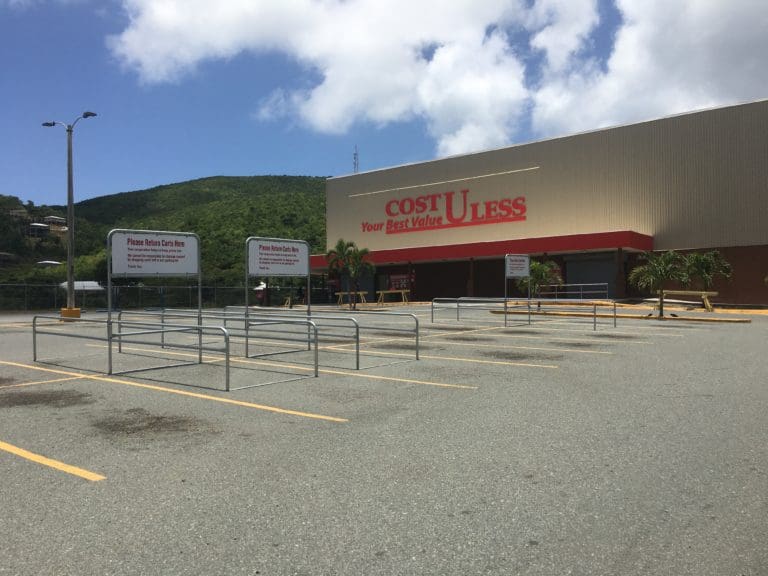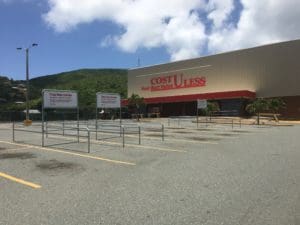 Outside of government, Cost-U-Less on St. Thomas closed its doors on Sunday until further notice due to COVID-19 infections in its employees, and Oriental Bank announced on Thursday that its Altona branch on St. Thomas will be closed until further notice after an employee tested positive for the virus.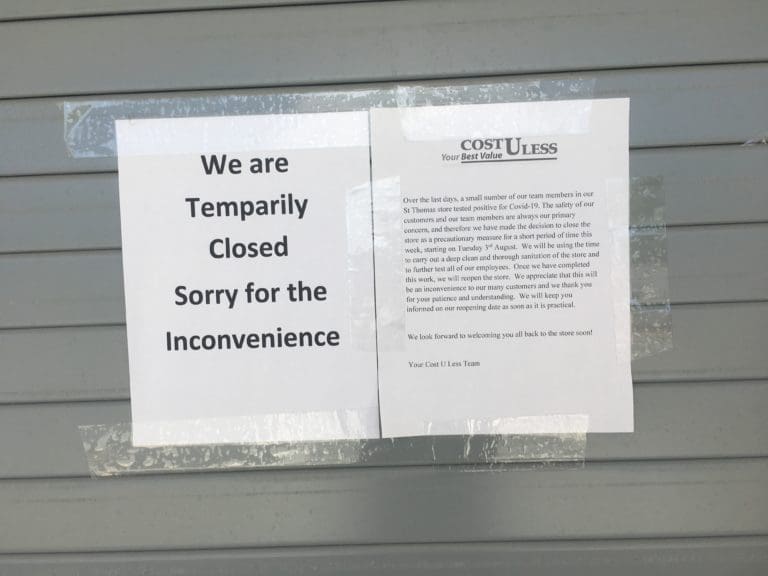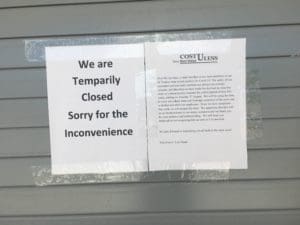 Government House did not respond to a list of emailed questions on Thursday, including how many government workers are vaccinated and whether Gov. Albert Bryan Jr. is considering a shutdown given the numerous piecemeal closures of government services amid a surge in COVID-19 cases attributed to the highly contagious Delta variant.
As of Thursday, the territory had 318 active COVID-19 cases, an increase of 28 from the day before, according to the Health Department. Close contact and community transmission are responsible for most of the cases, with travel a distant third. There have been 40 officially confirmed U.S. Virgin Island fatalities. To date, zero U.S. Virgin Islanders who were vaccinated have died from COVID-19, and there have been zero USVI fatalities or hospitalizations due to reactions to the vaccine.
The numbers are enough to have landed the U.S. Virgin Islands on the Centers for Disease Control's list of high-risk destinations to avoid.
While the surge in cases is attributed to the delta variant, which was confirmed in the territory in mid-July and has viral levels about 1,000 times higher than the alpha variant, the nation's leading infectious disease specialist warned in multiple interviews this week that an even more dangerous variant is likely to develop because too few are vaccinated to prevent the virus from further mutating.
"When you give it ample opportunity to mutate, you may sooner or later get another variant, and it is possible that that variant might be in some respects worse than the already very difficult variant we're dealing with now, which is a major reason why you want to completely suppress the circulation of the virus in the community," Dr. Anthony Fauci, director of the National Institute of Allergy and Infectious Diseases and chief medical advisor to President Joe Biden, told CBS News on Thursday.
In the USVI, 37,867 people were fully vaccinated as of Thursday, according to the V.I. Health Department, or less than 50 percent of the eligible population. However, that number is actually lower because it includes some 2,000 non-residents who took advantage of the territory's open vaccination policy to get their shots.
The governor said at his weekly press conference on Monday that he is reluctant to enter another shutdown, with its deleterious effects on the economy, but acknowledged that the multiple closures are themselves costly in terms of lost worker productivity, cleaning and sanitizing, and the suspension of services to the public.
"Ninety percent of the shutdowns we are having is because somebody in the office got COVID and was diagnosed. When that happens, we gotta shut it down, clean it and, yes, it's a cost to that, we pay for that. But that's the least of the expense. We lose weeks of manpower. Sometimes you can get employees to go home and do the work, but a lot of times they need to be in the office to deal with the systems," said Bryan.
While FEMA and CARES Act funds are covering the cost of sanitizing government offices, the same cannot be said for the private sector, said Bryan. "They are not covered for those types of cleaning. We're going to be looking into how we can help businesses deal through this tough time, as well as employees who can't go to work. Some people don't get paid when they don't go to work, even if it's a COVID shutdown. Lots of hardship in the community that comes about with dealing with this virus," he said.
The easiest way to end the surge and prevent new ones is to get vaccinated, said Bryan. "When people are vaccinated, they are less likely to contract the virus in the first place and then to spread it," he said.
However, the governor also said Monday that while he would consider a vaccine mandate if the surge continues, it would extend only to government workers, and even then, would not require them to be vaccinated, but to submit to weekly testing if they are not.
Anyone 12 years and older can get the vaccine. To make an appointment call 340-777-VACS (8227) or schedule online at www.COVID19usvi.com/vaccines. Suspected cases can be reported by calling 340-712-6299 for St. Croix or 340-776-1519 for St. Thomas and St. John.