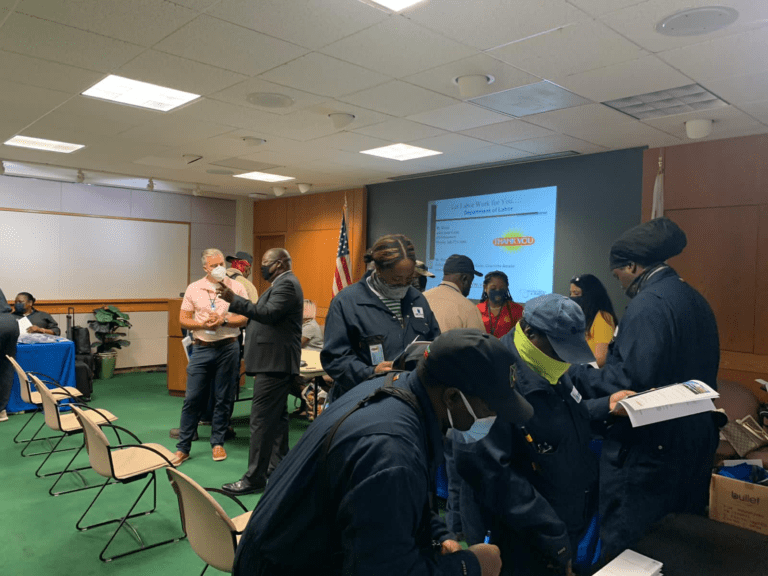 V.I. Department of Labor (VIDOL) hosted outreach to support the public and individuals recently impacted by the Limetree Bay Facility lay-offs with a Rapid Response Information Session on Wednesday, July 21, and Thursday, July 22, at the Limetree Bay Facility. The state or designated entity provides the service available to assist both businesses and individuals under the Rapid Response Program.
VIDOL's goal is to administer a system of effective programs and services designed to develop, protect and maintain a viable workforce.
VIDOL Commissioner Gary Molloy commended the staff and partners for coming together. "VIDOL and partners assisted 97 persons potentially affected by the Limetree layoffs, joined by Division of Personnel, Department of Human Services, ICF, Water and Power Authority — Labor Relations, Workforce Development and Unemployment Insurance represented the department well."
Nearly 100 attendees actively participated in the information session which delivered support to help dislocated workers transition to new employment as quickly as possible. The VIDOL Workforce Development, Unemployment Insurance and Labor Relations teams provided information regarding career services, filing for unemployment insurance, employment opportunities, training and financial assistance.
Representatives from government agencies, banking institutions and employers were on-site and provided information on employment opportunities.
Rapid Response is authorized by the Workforce Innovation and Opportunity Act.