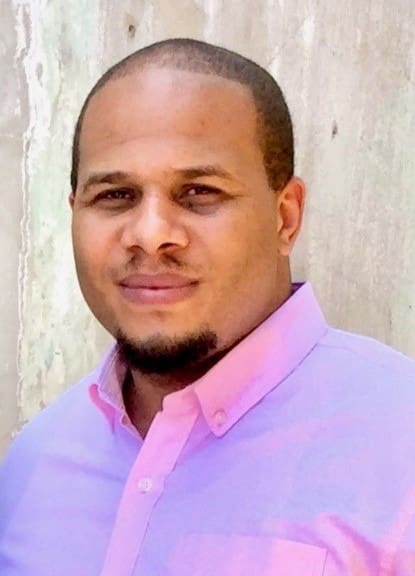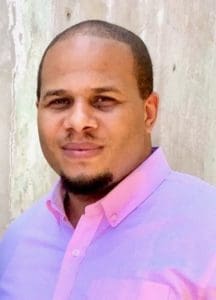 Nicholas A. Miller, also known as "Nico," of Estate Ruby, died on June 14. He was 38 years old.
He was preceded in death by his sisters: Natasha Stover and Tasha Miller; grandmother, Althea Marshal; grandfathers: Jorge Ayala and Eric Miller; and aunt, Sandra James.
He is survived by his spouse, Maria Baghal Miller; mother, Emma C. Ayala-Miller; father, Clayton A. Miller; daughters: Nisha V. Miller and Ana'Leeah A. Miller; sister, Shinika Miller; grandmother, Monserrate Pitterson Ayala; nephew, Jaiden Vasquez; and aunts: Vanessa Berg, Nitza Ayala, Camille Ayala, Una Jackson and Eileen Miller.
He is also survived by uncles: Dr. Felix Pitterson-Santiago, Eddie Miller, Melbourne Miller and Wayne Miller; godchildren: Nealya Armstrong and Laila Plante; and special friends: The Exquisite Class of 2001, Superior Court, Civil Air Patrol, V.I. National Guard, Paradise Lodge No. 170, Debra Chinnery, Arleen O'Reilly, Laverne Robles, Wanson Harris, Michael De Chabert, Kia Hendricks, Carmen Ras, Mr. Renford, Pedro Morales, Angela Morales, Brenda Christian, Brenda Myers, Alvin Milligan, Tricia Lincoln, Wilbur Francis and Kareem Lewis.
Other survivors include cousins and other relatives: Nitza Jones Ayala, David Berg, Halvor Berg, Patrick Walker, the Miller family and the Ayala family; as well as other relatives and friends too numerous to mention.
A funeral service will take place at 10:30 a.m., Thursday, July 1, at St. Patrick's Catholic Church. Interment will follow at Frederiksted Cemetery.
Due to the COVID-19 pandemic and public health regulations, all attendees must wear a mask and adhere to social distancing.