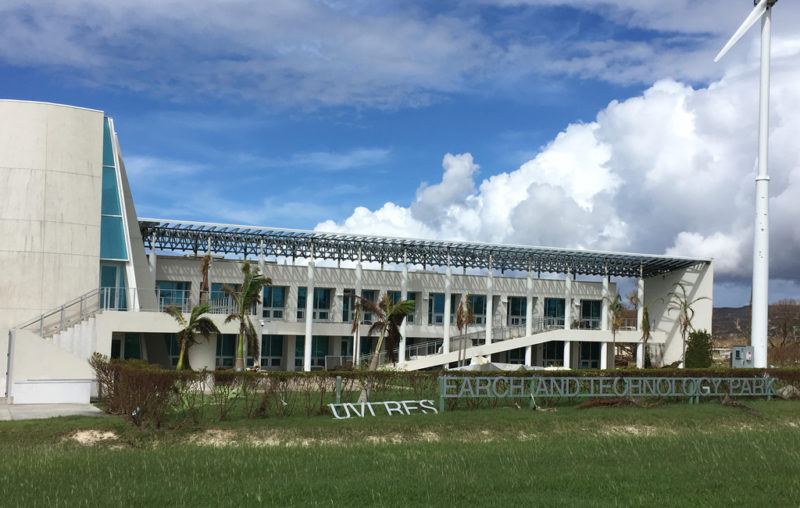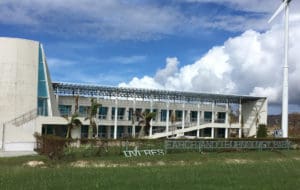 We live in a democracy! As such, it is important to ensure that government policies and our efforts towards tackling the now endemic issues affecting us as people are working for, are implemented where necessary, and in the best interest of the people.
Whether it's a smoking gun, raining oil, noxious fumes emitting the atmosphere, or snippets of commentary the fickle in society may have taken out of context, it is important for us as citizens to normalize being sensitive to the issues related not only to the environment, but those that affects us personally and holistically as a territory.
A heavy reliance on only tourism, rum and oil as fuel and mainstays to our local economic stability is redundant. With the recent announcement by Limetree Bay to halt refining in the territory indefinitely, A LEAC rate increase by the Virgin Islands water and power authority, a GERS system on the verge of a possible calamitous collapse, and our post-pandemic economic forecast both nebulous and challenged. Uplifting communities and investing in people are the only ways we can ensure every resident, stands on equal footing, with access to the necessary resources to arrive at their fullest potential.
Considering the Micro and Macro economic effects Covid-19 presented in the territory, we can no longer depend on traditional sources of revenue for economic stimuli.
Rather we must work assiduously on building the next generation of Power in the Caribbean.
In an April 6th daily news article Governor Albert Bryan stated "our administration is making investments in our infrastructure, our workforce and towards diversifying our fragile economy." This is all very welcoming news, as the Virgin Islands now absent of its oil dominance, however withstanding our direct ties to the United States are poised with potential to become a pioneer, and a leader in the Caribbean. Representing many industries to including tech and lite-manufacturing. The potential is evident and the possibilities limitless as it relates to the marine industry and the development of a blue economy, by way of marine biotechnology. The opportunity also lends itself present to position ourselves as the center and mecca for regional and international horse and drag racing in the Caribbean, among many other like revenue generating prospects.
Infrastructure is a huge component to inequality, as a people we are conditioned to seek certification instead of knowledge, and apply what we've learnt in employment for wages, instead of using said knowledge to solve the myriad of issues affecting us as a people. If we can encourage and normalize a shift in thinking, then and only then will we be able to unlock our true and fullest potential as a territory.
With Microsoft expressing interest in our infrastructure, as well as the recent awarding of an $84.5 million dollar contract to broadband VI earmarked for the build out of phase 2 of the connect USVI program. It all further substantiates my claim of the one infrastructural component that has been continuously overlooked as a possible revenue generator and stabilizer for the Virgin Islands economy, "digitization" and E-technology.
Known as the information super highway! The internet or lack thereof was one of the most prominent challenges faced and outlined by our territory's teachers, while teaching children during this pandemic. Our dependence, further proves the internet is no longer a luxurious option, but rather a necessity. The internet and the immediate effects of its access, is an integral part of our local infrastructure, which is why building a sustainable Digital based, Energy Efficient, E-economy is the next logical step in diversifying our investment portfolio and revenue streams as a territory.
This multi-phased technical advancement plan, would include the possibility of local data centers, embrace the implementation of cloud technology in government, all while establishing an unmatched e-identity within the Caribbean.
Parallel to our modernization approach, we can no longer accept a government blind-sighted and held captive by traditional forms of energy. The development of alternative/renewable energies, wind, solar, waste 2 energy etc. Shall all be critical pillars of the aforementioned digital transformation. We must begin to have robust conversations and view Alternative forms of energy, the Internet and Cloud based technology with their possible digitization and modernization effects on Government services. In the same fashion as we view roads, buildings, by-passes, piers and other infrastructural components. Digital changes and upgrades to our infrastructure, specifically our broadband bandwidth as well as our electrical grid, can and will generate direct revenues, create employment opportunities as well as a strong economic rebound type impact on the economy of the Virgin Islands.
With President Biden's promise of 100 billion in renewable energy investments, the appropriate public investment in an e-economy, further enhancements to our technology, and the implementation and effects on the ways in which we conduct business. The Virgin Islands stands to benefit fiscally; while possibly inviting and boosting the Energy, Agro processing, Agritech and Cyber Security industries locally.
Let us remember friends in our failure to Act through diversification, we continue to miss opportunities to move the territories needle forward. With close to $8 billion dollars available in our coffers; Our tangibles should and must outweigh our intangibles. As in a competitive world "You don't necessarily win Silver, in actuality you lose Gold!"
Bold Islands of hope, a digitally transformed space filled with renewable forms of energy and prosperity are what I envision for the Virgin Islands.
Jelani Ritter, St. Croix