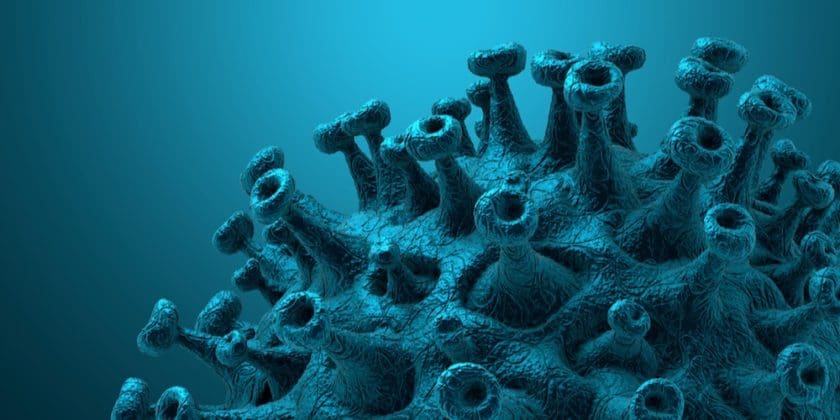 The Department of Health confirmed the first variant strain of the coronavirus that causes COVID-19 in the territory Thursday as health officials push to get more U.S. Virgin Islanders vaccinated.
According to a release from the department, based on preliminary results, the Health Department's Epidemiology Division confirmed by DNA sequencing that all 19 samples from St. Thomas are what is being called the "U.K. Variant."
Health Department officials say that as new positive cases rise among unvaccinated people, there is a greater chance for the virus to mutate. These mutations can quickly spread across the islands and are known to be highly contagious. This, the department says, underscores the importance of getting more residents vaccinated so the territory can reach community immunity and stop the spread of infection.
This variant is reportedly estimated to be 40 percent to 80 percent more transmissible or contagious than the original wild strain that started the pandemic, according to the Health Department's release.
Officials say 27 additional samples have been identified as preliminary positives but final confirmation is still pending until next week. Those samples are from cases on St. Thomas and St. Croix.
The territory does not have the Delta strain in the territory yet. That new strain may have more severe symptoms, but more data is needed to be sure, according to multiple news sources. It has been identified in Puerto Rico in a traveler. The Health Department monitors COVID-19 relations in neighboring islands as inter-island travel can add to the spread of the virus.
Health officials say mutations can make the virus more virulent and could potentially cause it to be resistant to the vaccine in the future. So the sooner more residents get vaccinated, the risk will decrease, which is why it is important for everyone 12 and older to get the COVID-19 vaccine.
To schedule an appointment for the COVID-19 vaccine, please call 340-777-8227 or visit covid19usvi.com/vaccines. Appointments are encouraged, but walk-ins at the Community Vaccination Centers are also accepted.
St. Croix's Community Vaccination Center is located at the Nissan Center on St. Croix which is in La Grande Princesse, adjacent to the Honda Dealership and The Paint Shop, on the same side of the street as Food Town.
On St. Thomas, the Community Vaccination Center is located at the Community Health Clinic on the second floor at the Schneider Regional Medical Center.