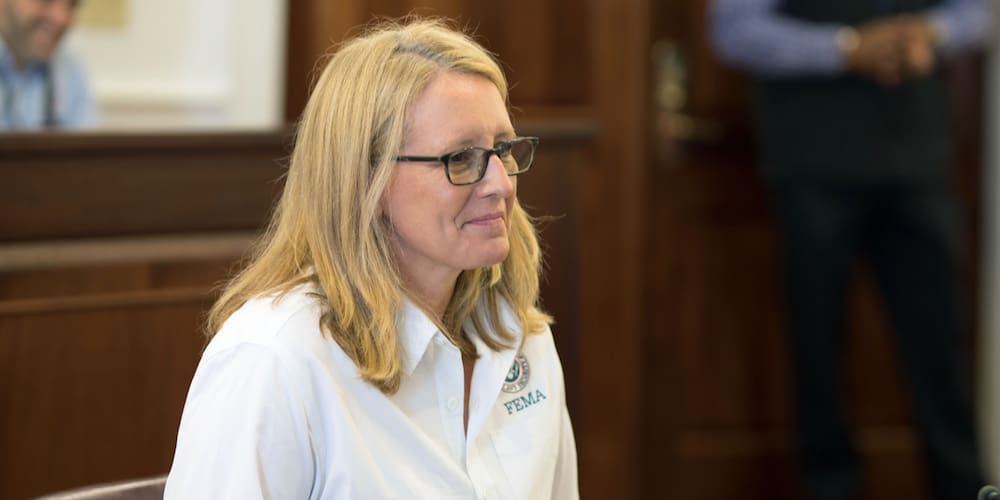 Gov. Albert Bryan Jr. met Friday at Government House in Christiansted with Federal Emergency Management Agency Administrator Deanne Criswell, discussing with her the status of the Paul E. Joseph Stadium in Frederiksted and the U.S. Virgin Island's continued recovery from the 2017 hurricanes.
Bryan congratulated Criswell on being approved by Congress for her new position in April after being nominated by President Joe Biden.
Paul E. Joseph Stadium still is undergoing FEMA's engineering review, and the administrator told Bryan she is aware of the importance of the project and the critical role the stadium plays in the future economy of St. Croix.
The governor also thanked the administrator for freeing up more than $400 million for the STEP Program to pay vendors and contractors for recovery work they did.
Other topics Bryan and Criswell discussed include waiver of the territory's 10 percent match for federal funds, the various concerns regarding the territory's hospitals, the status of school reconstruction, and upgrading the wastewater and drinking water systems in the territory.
The governor told Criswell also discussed the territory's preparedness efforts for the 2021 hurricane season and strategic plans for operating shelters in the COVID environment.
Office of Disaster Recovery Director Adrienne Williams-Octalien, VITEMA Director Daryl Jaschen, Health Commissioner Justa Encarnacion and FEMA Acting Recovery Director for the Virgin Islands John Covell also attended Friday's meeting.
Criswell is a former commissioner of the New York City Emergency Management department who was confirmed by Congress to head FEMA as the 12th administrator on April 22, and she was sworn in on April 26.