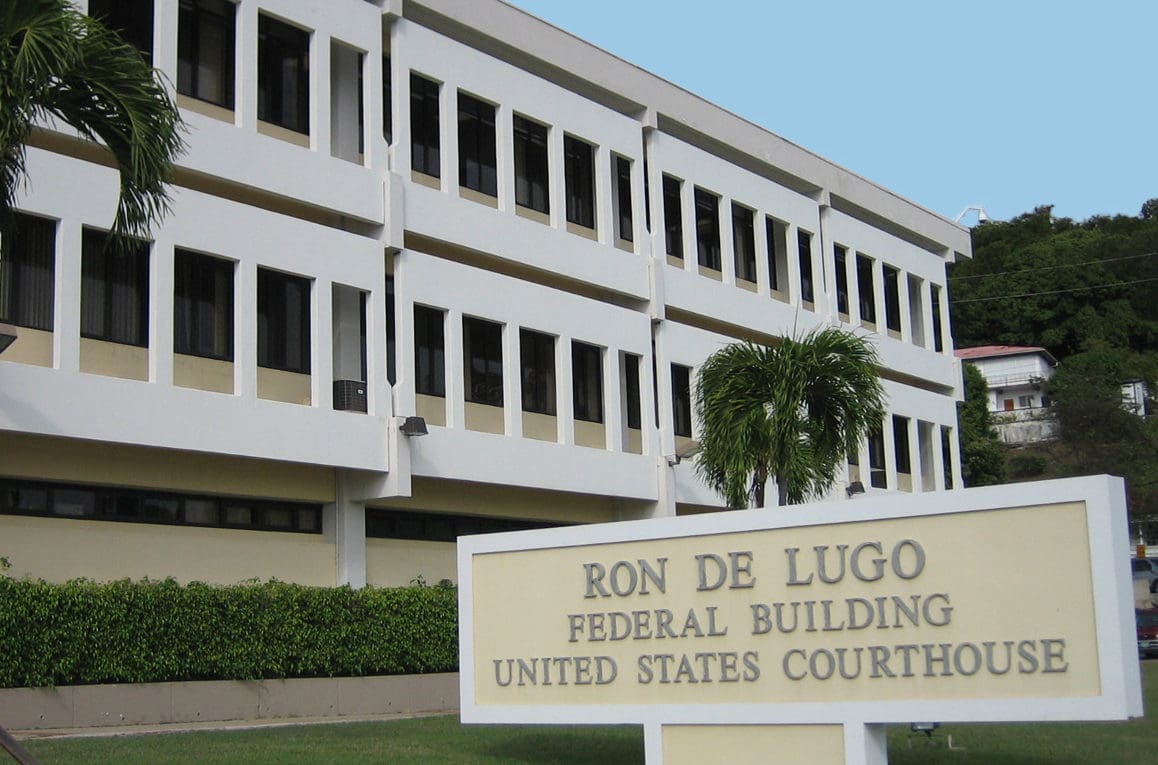 AECOM Caribe, a defendant with seven others in a lawsuit that alleges human trafficking and forced labor of eight workers who were recruited to repair roofs on St. Thomas after hurricanes Irma and Maria but were never paid, has asked that the proceedings be stayed in favor of forced arbitration.
AECOM Caribe – a subsidiary of AECOM and the prime contractor in the FEMA-funded Sheltering and Temporary Essential Power Program, also known as the Emergency Home Repair Program Virgin Islands – sub-contracted with Citadel Recovery Services on the project.
In turn, Citadel contracted with Thomas J. Sutton of T.J. Sutton Enterprises and Gerald Toliver of Blue Water Staffing Company to staff the project, supervise and pay the workers, according to documents it filed Thursday in V.I. District Court in answer to the lawsuit.
Citadel also has asked that the case go to forced arbitration. Both AECOM and Citadel are represented by attorneys Meade & Teague LLC of St. Thomas.
Attorney Michael Sheesley, representing Sutton, has asked that the lawsuit be dismissed over its "kitchen sink approach" in an answer filed on May 10 in V.I. District Court.
"The plaintiffs have filed a 50-page shotgun-style complaint, brimming with 22 counts, 269 paragraphs and 26 separate requests for relief in the ad damnum clause alone. Despite such an impressive word count, the broad and conclusory allegations contain very few specific facts. District courts strike complaints where plaintiffs take this 'kitchen sink approach to setting out factual allegations,' and make 'broad and conclusory legal statements regarding those allegations in the substantive counts,'" Sheesley wrote, citing case law liberally throughout.
Additionally, the plaintiffs lump all the defendants together without specifying which claims are brought against which defendants, "but rather allege all counts indiscriminately against all defendants," Sheelsey said in his 33-page filing. That makes demonstrating a plausible claim for relief impossible, he said.
Besides AECOM, AECOM Caribe, Citadel, Sutton and Bluewater Construction Company, doing business as Bluewater Staffing Company, defendants in the case are Celestino A. White Sr., doing business as Celestino White Consulting and Management Firm; and landlords Jane Doe and John Doe, identified since the complaint was filed as Ramsey's Hotel and Scott Hotel Bellavista in Estate Thomas and Havensight.
The plaintiffs are Abiel Osorio Cotto, a citizen of Puerto Rico residing in Pennsylvania, Benjamin Osorio, Jeremy Santos Ramirez, Norberto Rivera Frese, Luis Enrique Camacho Mattos and Rafael Ernesto Pastrana Lugo, all of Puerto Rico, and David Paul Gautreaux and David Lambert of Louisiana. They are represented by attorney Peter J. Lynch of Flag Law VI, who on May 13 filed a first motion for discovery.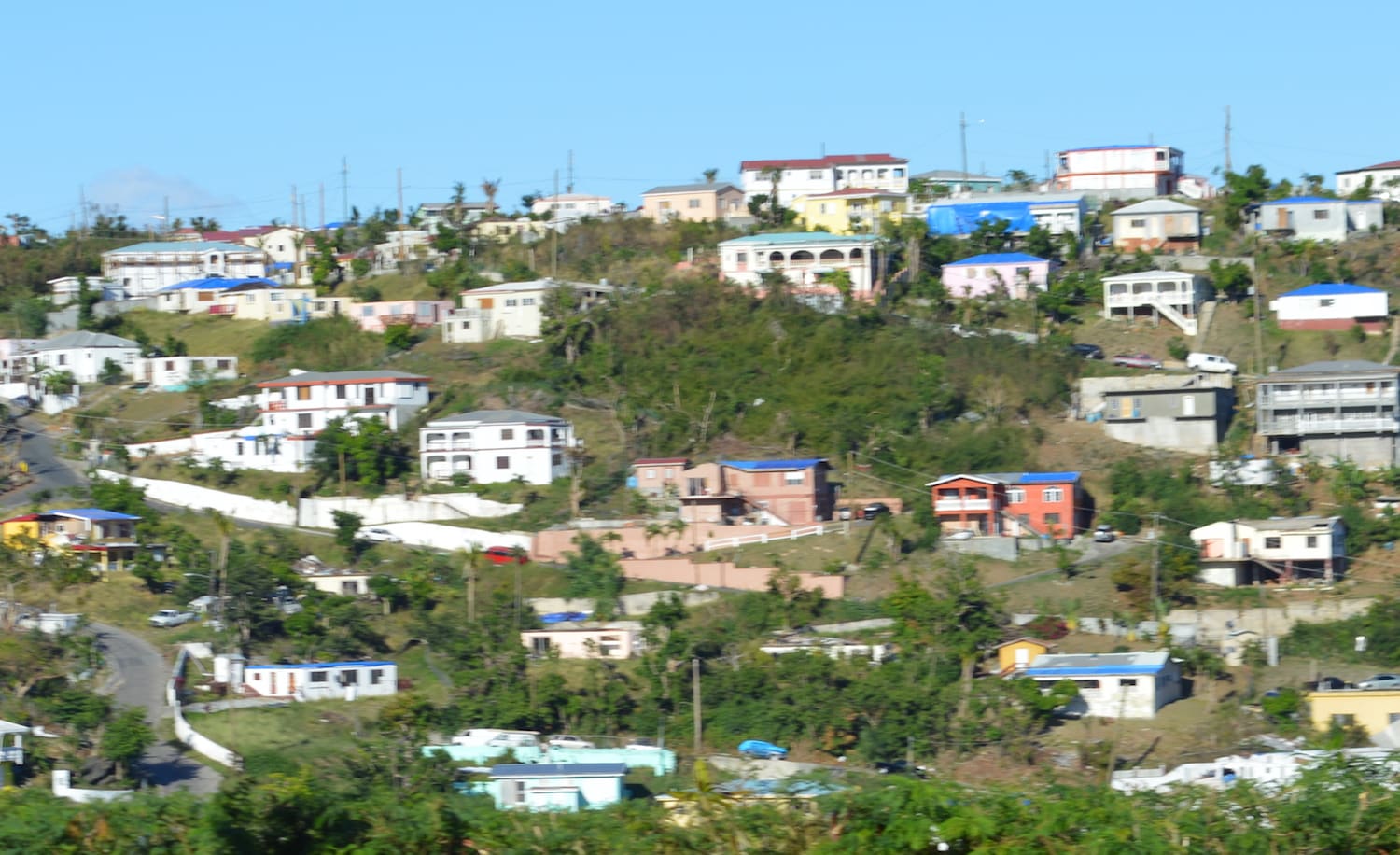 According to the lawsuit, the eight men were hired by the Sutton defendants and Bluewater on Jan. 14, 2019, to provide construction services as part of the Federal Emergency Management Agency's STEP program, on the promise of earning $2,200 weekly.
Instead, they said, they were not paid as promised and were abruptly fired on March 2 when they complained; left homeless when they were forcibly evicted from housing provided as part of their employment; and heavily traumatized by the ordeal, according to the lawsuit, which seeks a litany of damages.
The program is the same one under which the District Court of the Virgin Islands on May 12 ordered a Tennessee construction management and disaster relief company to pay $87,000 in back wages and damages to 26 employees to resolve violations of the minimum wage, overtime and record-keeping requirements of the Fair Labor Standards Act. The consent judgment followed an investigation by the U.S. Department of Labor's Wage and Hour Division and litigation by the department's Office of the Solicitor.
In that case, SRS, Inc. and Charles Pickett of Gallatin, Tennessee, also recruited employees in Puerto Rico and the U.S. mainland to travel to the USVI to repair storm-ravaged homes on St. Croix under the STEP program, but misclassified them as independent contractors of other entities, paid flat rates per day regardless of the number of hours worked, failed to pay overtime when they worked more than 40 hours in a week and sometimes paid them partial or no wages, according to the U.S. Department of Labor.
In asking for the case to be dismissed, the Sutton defendants have denied all 22 counts in the lawsuit brought on by the eight plaintiffs who worked on St. Thomas, including forced labor and human trafficking for forced labor, arguing that the suit lacks factual content upon which to state a claim to relief.
According to AECOM's court filings, Sutton is bound by an arbitration clause in his contract with Citadel, and as a subcontractor, agreed "that as a part of his performance obligations he shall fully and promptly pay his laborers, suppliers and subcontractor." According to his contract with Citadel, Sutton would be paid when Citadel was paid, also known as a "pay when paid" contract.
However, Citadel had invoicing issues that caused delays in AECOM receiving payment from the V.I. Housing Finance Authority, which was overseeing the STEP program for FEMA, according to AECOM's court filings.
A contract modification between AECOM and Citadel dated March 31, 2019, included an "Invoice Clean Up Notification" that noted payment delays due to Citadel submitting invoices that had to be modified. "However, response times for the required modifications have often delayed our ability to issue a revised invoice back to the client," according to the notification, which ordered Citadel to respond to modification requests within three days in the future or risk losing payment.
For its part, Bluewater Construction, also represented by Sheesley, said it has been wrongly included in the lawsuit.
Bluewater Construction "has never had contact with TJ Sutton Enterprises, LLC, has never met, hired or otherwise employed any of the plaintiffs in the current lawsuit, has never contracted with any of the plaintiffs in the current lawsuit and has never done business as 'Bluewater Staffing Company,'" Sheesley wrote. In a declaration, Thomas J. Sutton stated that he never had a contract with the company or met its president, Jeremy Henkel.
Documents filed in court on May 13 list Gerald Toliver as the owner of Blue Water Staffing Company – with Blue Water spelled as two words, not Bluewater – located in Delaware.
Those the lawsuit says provided accommodations for the workers – White, a former V.I. senator, and Leonard Ramsey of Ramsey's Guest House in Estate Thomas – also have denied wrongdoing.
Both say in their court filings – Ramsey represented by Jennifer Jones and White by Arturo Watlington Jr. – that they have been unfairly lumped together with the other defendants to answer forced labor and human trafficking for forced labor charges that the plaintiffs have failed to show had anything to do with them or that they knew about.
White has denied that he operated a place of public accommodations for housing workers as part of the hurricane disaster recovery relief program, or that the plaintiffs were his tenants, in his answer to the suit filed on April 1 by Watlington.
While Ramsey did provide accommodations to the workers, he denies allegations that he violated the Fair Housing Act or discriminated against them when he forcibly evicted them, having provided shelter to them from January to March 2019.
"Plaintiffs fail to allege any facts to show Ramsey (1) 'knew or should have known' about any forced labor; (2) 'knowingly' benefited from it; and (3) participated in the 'venture.' The bare-bones allegation of harboring in furtherance of the alleged forced labor does not suffice to explain how Ramsey was aware that the funds paid in the normal course of his business originated from such alleged forced labor," Jones wrote.