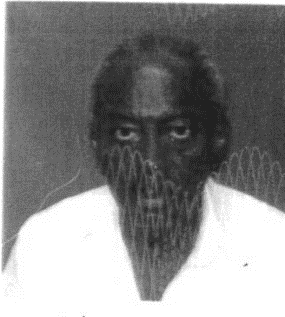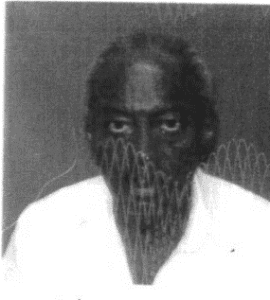 Wayne Anthony Thomas of Estate Strawberry Hill died on April 28. He was 76 years old.
He is survived by his companion, Theresa Thomas; daughters: Celeste Dickson and Alphonsine Davis; stepsons: Curt Dedier and David Dedier; grandchildren: Erik Davis, Xolani Dickson and Khari TendaJi Dickson; sons-in-law: Khari Dickson and Raymond Davis; sisters: Gloria Euzebe and Joyce Messer-Fontenelle; brothers: Delroy Richards, Kenneth Williams and George Lewis; and nieces: Dr. Dona Walcott, Dawn Walcott-Varner, Delia Richards, Fallon Fontelle, Aretha Jackson and Kimberlie Thomas.
He is also survived by nephews: Troy George, Dwayne Richards, Gary Walcott, Clifton Fontenelle, Darwin Richards and Delroy Richards Jr.; great nieces: Breana Kelly, Delca Dubrois, Breanna Magras, Ameenah Magras, Amara George, Keirra Eleonora, Malaiya Varner and Tronya George; great nephews: Khemaron Kelly, Jouan Walcott, Amard George, Tyrese Richards, Kyion Eleonora, Michael Varner and Devaughn Richards; aunt, Viola Henry; brothers-in-law: Noel Euzebe and Mervyn Fontenelle; sister-in-law, Lenora Williams; and godson, Joshua D'Abreu.
Other survivors include special friends: Juan Antonio Hendricks, Albert Leoung, Monica Thomas, Leroy Danielson, Melroy James, Theresa and Francis Charles, Wilburt Dennis, Jennifer Edwards, Mona Bastian, Jean Hepborn, Palmira Reed, Delita Civil, Sharon Benjamin, Gloria Joseph, Tony "Tiger" James, Lynette Brown, Mario Golden, Elmer Walcott, Frank D'Abreu, Mr. Tutein and Michael Knight; cousins and other relatives: Inez Halls-Lang, Eleanor Mason, Daniel James, Magnolia Drummond, Francisco Davila and family and the Halls family; as well as other relatives and friends too numerous to mention.
A viewing will be held at 9 a.m. followed by a funeral service at 10 a.m., Thursday, May 13, at St. Peter's Episcopal Church. Interment will follow at Kingshill Cemetery.