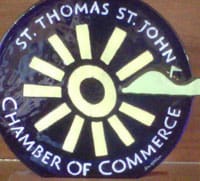 The St. Thomas and St. John Chamber of Commerce wish to commend Governor Albert M. Bryan Jr. for his leadership during the global pandemic crisis that has kept the Virgin Islands community safe.
Tough protective measures were undertaken by the administration while also showing the flexibility to allow businesses to stay open when possible; every effort was made to protect our economy under extraordinarily difficult conditions.
We also want to recognize the governor and Delegate Stacey Plaskett for their efforts to press the CDC and the Biden administration in writing to reverse its no cruise ship sail order. We believe the pressure brought to bear by them and other U.S. governor's including Puerto Rico resulted in the recent announcement by the CDC to allow ships to sail from U.S. ports mid-summer.
The resumption of cruise calls will be a critical part of the recovery of our economy allowing businesses to rehire staff and pay gross receipts taxes into our General Fund. According to the V.I. Bureau of Economic Research, in 2018 cruise passengers excluding crew spent $363 million in the territory. That revenue stream not only supports private sector businesses but also government jobs.
The global pandemic has illustrated how vulnerable our tourism-based economy is wholly reliant on ship calls and overnight visitors. Recently, in an April 6 Daily News article, the governor recognized this essential fact and made the case for diversification of our economy. He said, "Our administration is making investments in our infrastructure, our workforce and toward diversifying our fragile economy."
The Chamber and its members stand ready to support the governor and his administration in its efforts toward diversification.
We recognize that the cruise industry and the hotel industry including Airbnb are vital components of a tourism-based economy and must remain part of our economic future.
However, those sectors can be part of a greater whole that will ultimately provide resilience to our economy and create new jobs and new tax revenues through the Economic Development Authority program.
The EDA has and should be the vehicle to support continued diversification by encouraging the investment and formation of new businesses in financial services, telecommunications, internet, manufacturing and farming sectors.
Recently, the Community Business Forum, an initiative of the Office of the Governor in partnership with the EDA, Department of Tourism and Royal Caribbean Group has been extremely productive in bringing stakeholders together to discuss opportunities and challenges facing businesses.
The roundtable conversations have been dynamic and illustrate the potential for the private sector and government to work closely together with a shared purpose and an end goal of restoring prosperity to the territory.
The future looks bright for the Virgin Islands.
Sincerely,
Shaine Gaspard, president
John Woods, vice president