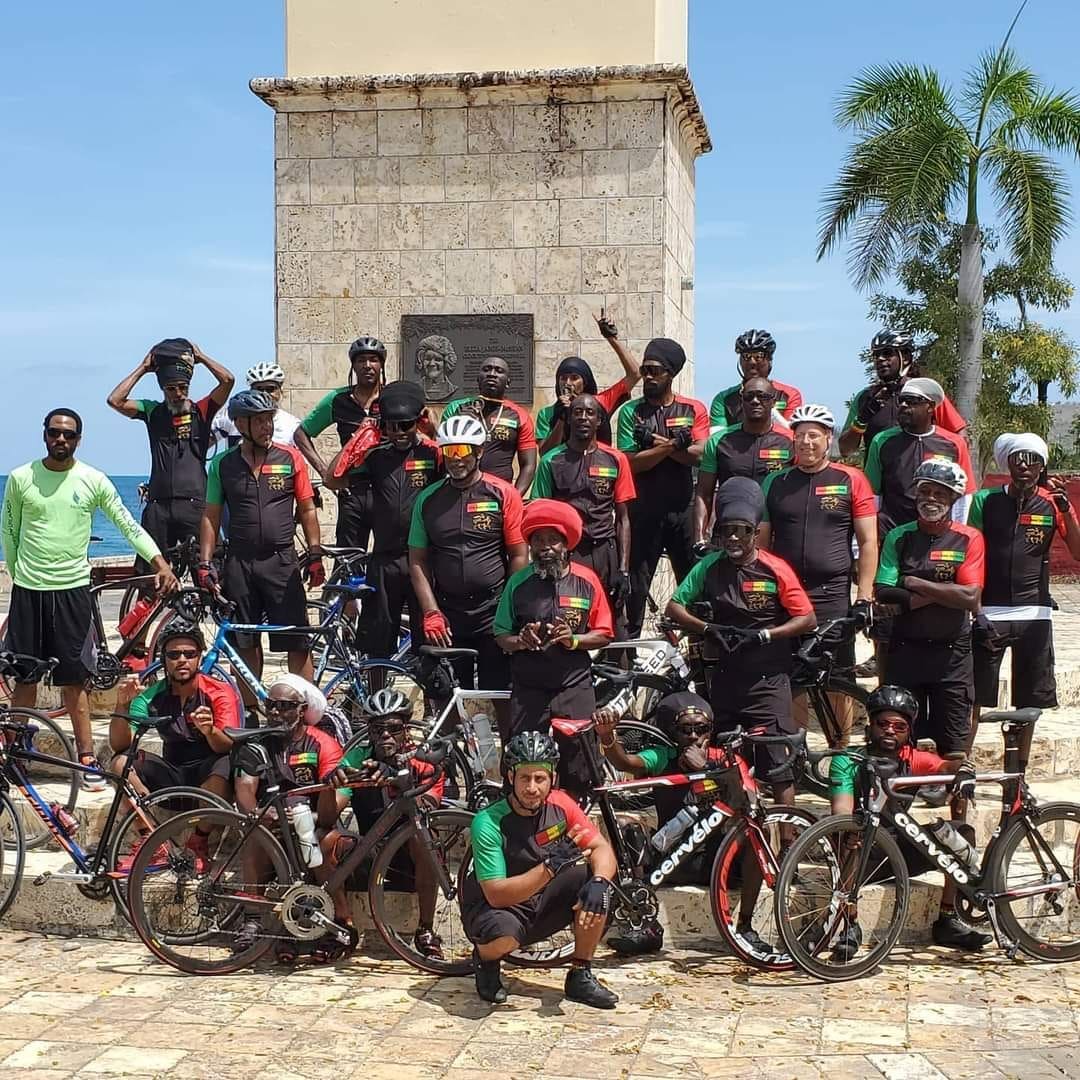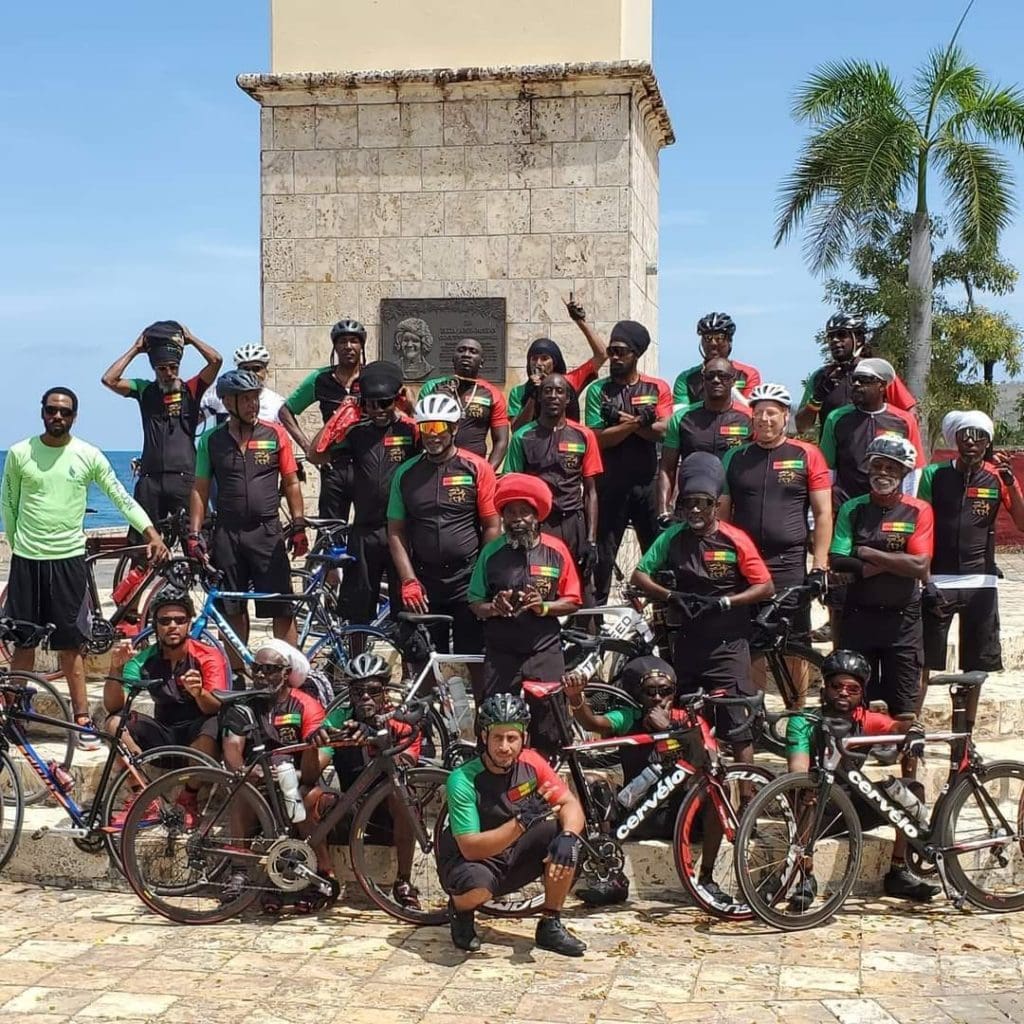 Virgin Islands cyclists have started a movement that began with fitness but is now a symbol of unity across the territory. The Mango Tree Riders and the Left Lane Cyclers are groups of mostly men who have come together to exemplify what can be done for a greater cause.
At the Watergut shanty under a mango tree on Sunday mornings, you will find the Mango Tree Riders, a cycling group founded a year ago by Trent Walcott. The group started as just Walcott and his son. He had bought bikes for his son and daughter for Christmas in 2019, and when he noticed his son did not show interest, he decided to take on cycling. "I told him, you know what, we are going to start riding for real," Walcott said.
Walcott then loaded up his truck with the bicycles and parked at his son's aunt's house close to South Shore Road on St. Croix. They would travel the road all the way to Mount Washington. "We were doing that maybe twice a week for the first three weeks," Walcott said.
The Watergut bus shanty, located in Christiansted, is where Walcott and his peers would hang out after work. "Everybody goes there to chill out for a couple of hours," Walcott said. While at the shanty, Walcott would speak of his bike rides with his son. "Other brothers started listening to me and said, yeah I want to start riding with you."
Due to the busy roads on Saturdays, they decided that Sunday would be the best day to ride. "We started off the first Sunday, and it was just four of us. My son and I and two other brothers. We did it for two weeks straight and then the third week, two other brothers joined."
The group did it for another two weeks and then decided to take a longer ride to Cramer Park, located on the south end of St. Croix. The other men who hung out at the Watergut shanty heard about the ride and decided to join. "After the Cramer Park ride, that was the glue and on that ride, we had at least 12 riders that day."
Every Sunday after that day, more and more people joined and now the Mango Tree Riders include up to 40 cyclists. The name comes from the huge mango tree that stretches behind the shanty in Watergut. "That's the foundation of the Mango Tree Riders right there," Walcott said.
The Mango Tree Riders began in April 2020, and this Sunday will mark a year they have been riding together. "This is supposed to be a health program, we are doing this to stay healthy," Walcott said. The group has eight senior citizens over the age of 62. Most of the members' ages range between 40 and 60 years old. "Anybody can join; just come and ride, have fun."
The group's uniform was initially regular T-shirts, but now they have a yellow, green and red uniform. What began with motivation to stay healthy has turned into a symbol of peace. "Everybody in this team leads. We want the children of the community to see that we are unified, and we are together," Walcott said.
"We are riding for our health, but at the same time, it is to unify everybody. It is all about love; come out and ride, that is all."
The Mango Tree Riders meet every Sunday at 8 a.m. at the Watergut shanty. "If you are not able to keep up, there are people that will ride with you, and everyone is welcomed," Walcott said.
Recently, the Mango Tree Riders and another cycling group named the Left Lane Cyclers from St. Thomas participated in a unity ride on St. Croix. The 31-mile ride began at the Watergut bus shanty and headed westward to Peter's Rest, onto South Shore Road, east to Point Udall, then back west to Watergut.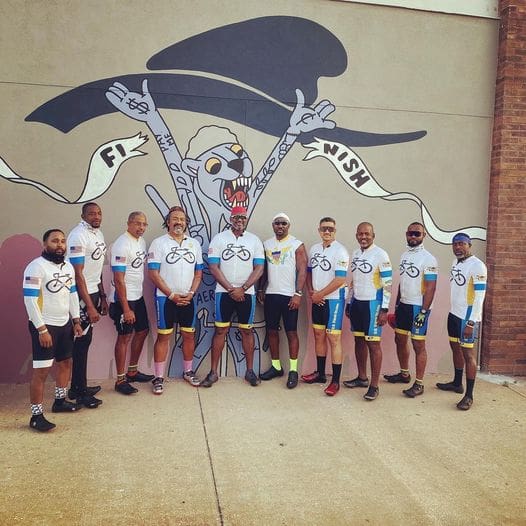 The Left Lane Cyclers began in a similar fashion as the Mango Tree Riders, as a healthier living movement started by Diego Lima, Sean Georges and Kwesi Howard. The three men began cycling in August 2020. "We started posting our success, our goals and that prompted other guys to join," Georges said. "It just became a movement that has taken a lot of people coming together for a good cause."
Georges said that cycling is one of the sports that it is adequate to enjoy with other people while still practicing physical distancing protocols in place due to the COVID-19 pandemic. "A lot of the guys have improved the level of their bikes, as well as their health," he said. "As you get into this sport, you realize you want to get better and get better bikes."
Recently, a few of the members participated in the Pan Florida Challenge where they rode 100 miles. The funds raised by the team went toward the fight against cancer. The group is currently trying to do something similar on St. Thomas.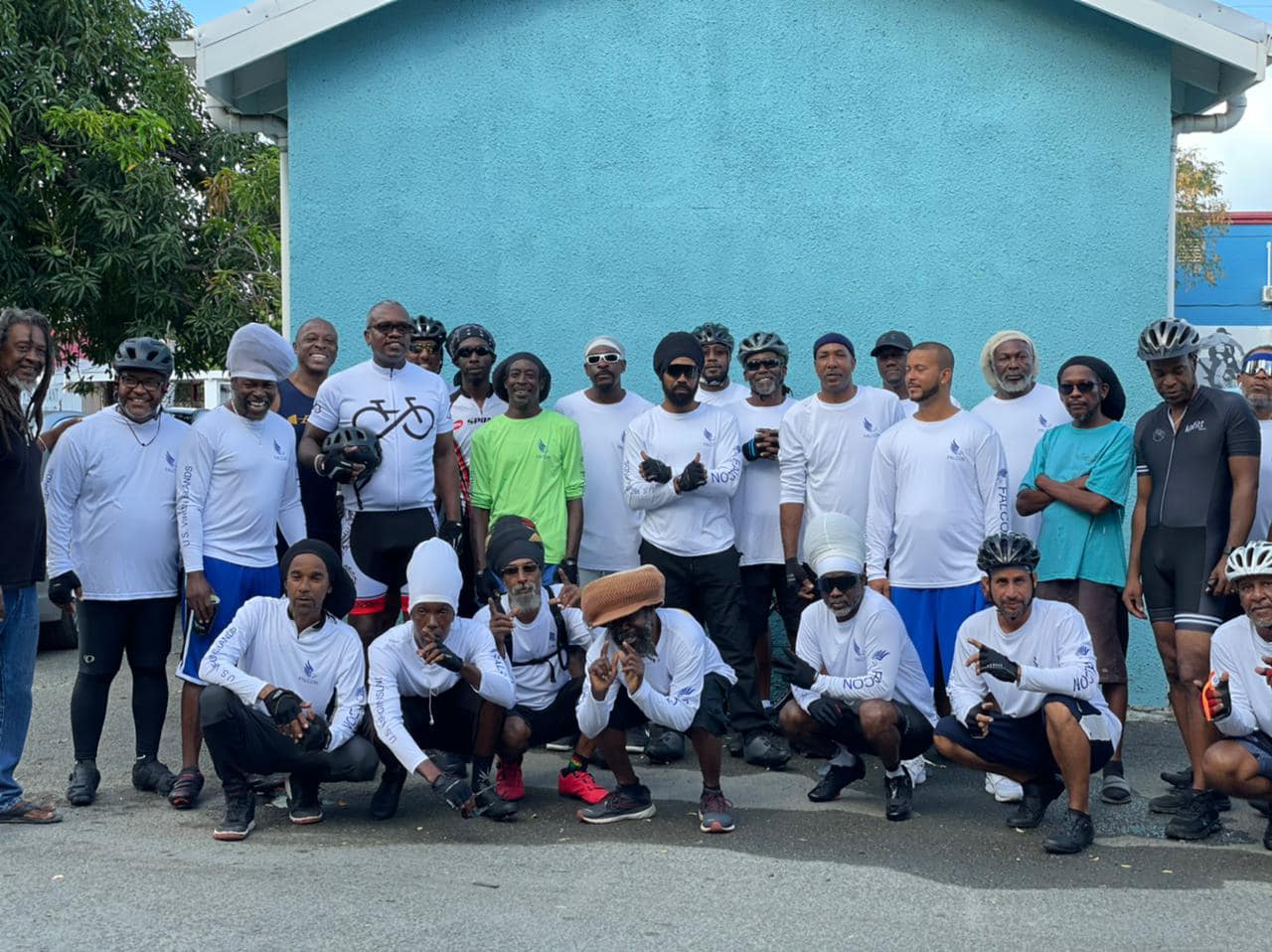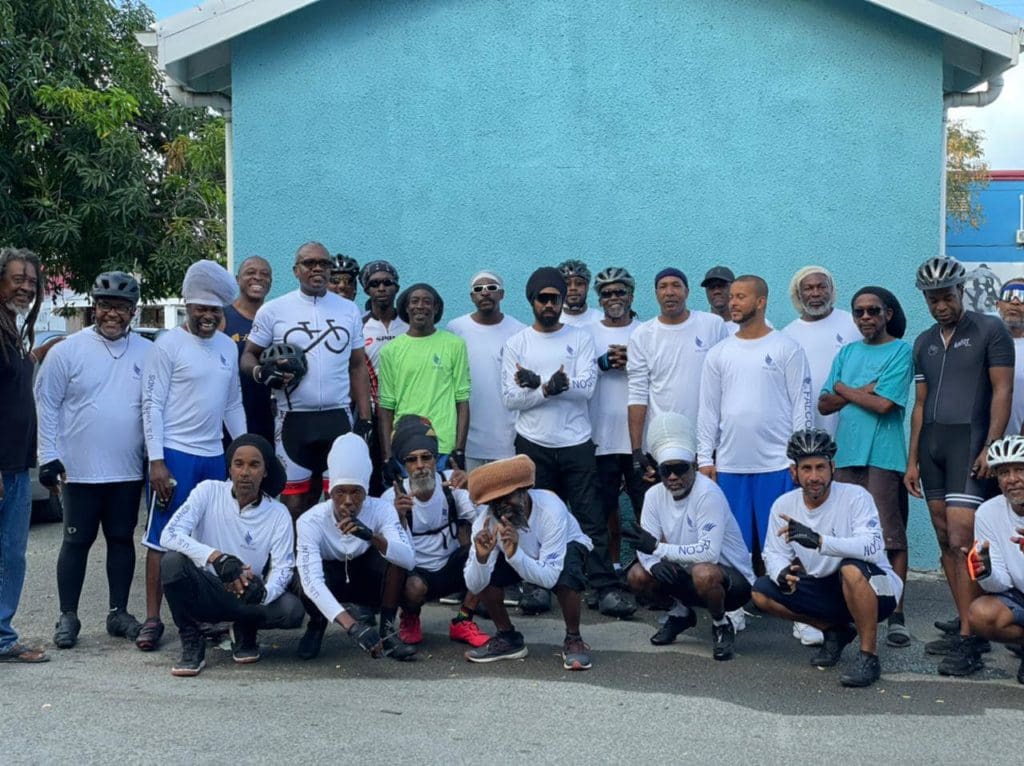 Anyone interested in joining and in need of a bike can Facebook message the Left Lane Cyclers, and they can provide one. The meeting point is usually at Havensight, every day from 5 a.m. to 7 a.m. when there is a lot less vehicle traffic on the roads. The group is comprised of a diverse group of men, from firefighters to commissioners and entrepreneurs, and even Governor Albert Bryan Jr.
"The guys are very competitive in this group, and we do take safety on the road seriously as well," said Georges.
He said he wants to also remind drivers that these are road bikes and they do not ride on the sidewalk. "We try to adhere to the rules of the road. We are literally clipped into the bikes. It is not just a quick release or a quick reaction," he said.
The Mango Tree Riders have a pre-ride chant sung to the tune of a popular Bob Marley song "We Jammin." It goes like this: "We pay the price, it's a healthy sacrifice, we are riding till the ride is through. Oh yeah, we riding."