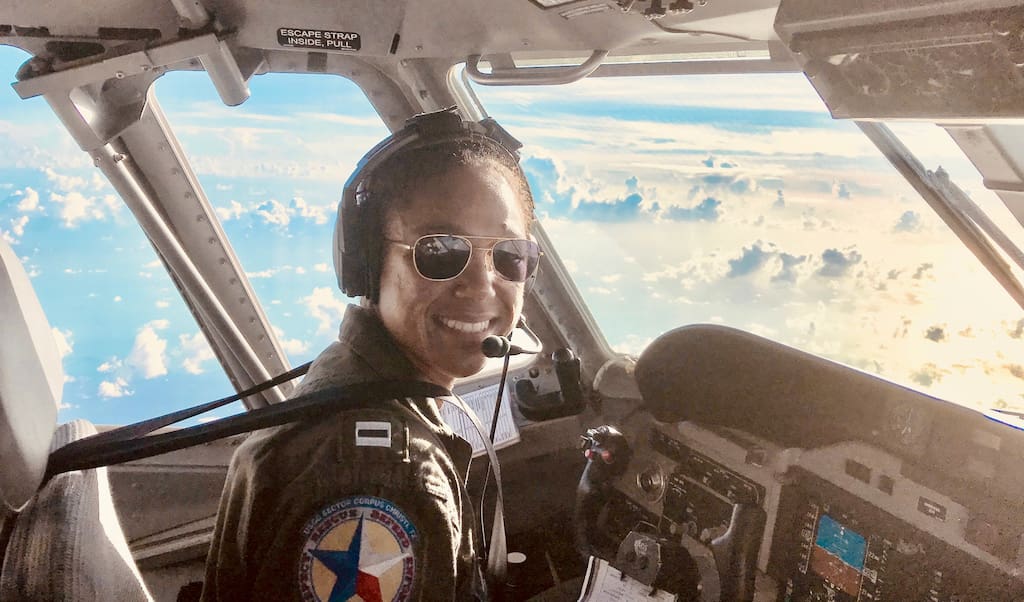 The U.S. Coast Guard recognized Virgin Islander Ronaqua Russell for her rescue efforts during Hurricane Harvey in 2017 by presenting her with the Air Medal. Senators on the Committee on Rules and Judiciary moved to take the recognition further on Thursday.
Lawmakers moved forward a resolution commending her for "heroic achievements and extraordinary performance that resulted in her becoming the first African American female aviator" to receive the medal.
At the committee meeting on Thursday, Sen. Milton Potter said, "This is one of those moments when we are beaming with pride, when one of our own has exceeded all expectations."
Sen. Carla Joseph said of Russell, "She worked tirelessly; she remained focused and committed."
"We are honored to move this bill forward," said Sen. Novelle Francis Jr.
The resolution was sponsored by Sens. Donna Frett-Gregory, Francis, Kenneth Gittens, Franklin Johnson and Janelle Sarauw.
Several senators said that when the youth in the territory do something wrong they get noticed, so it is only fitting that young adults get recognized for their achievements.
See also: St. Thomian Is First Black Woman Aviator to Receive Air Medal.