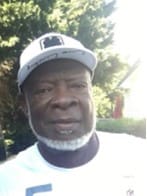 The family of Cardinal Alexander Peters, affectionately known as "Nal," is truly saddened and deeply heartbroken as they announce his passing in Tennessee on Monday, March 22.
He operated Peters' Electric on St. Thomas for more than 25 years and was an avid cricket, baseball and soccer enthusiast.
Nal was preceded in death by his parents: Jerenium Joseph and Joseph Cyril Peters; his brother, Glenfield Peters; and niece, Annisha Payne.
He was loving, caring, charitable and generous with all he came in contact with. He has left many to mourn his loss including his sons: Jameel Peters Sr., Dwayne Peters and Dalton "Mookie" George; daughters: Kirsha Peters, Shenika Peters, Aesha Peters and Sherice' Tuttle; grandsons: Keshawn Gumbs, KeAndre' Peters, Kayden Bowen, Tyriek Cooper, Charles Tuttle, Jameel Peters Jr., Kimani Peters, Aamir Peters and Dalton Akeim George; granddaughters: Shamora Cooper, Akisha Cooper, Shakiera Cooper and Ladaja Peters; and great-grandson, Timothy Sebree Jr.; all of his children and grandchildren who reside in the USA; ex-wife, Shirley J. Jones-Peters; adopted son and devoted worker, Glenville Simon;
He is survived by his brothers: Selvon Thomas (St. Croix), Charles Warner and Sherville Peters (Antigua), Jasper Warner, Alistair Hodge and Leon Hodge (United States); sisters: Yvette Henry and Victoria Warner (St. Thomas); nephews: Jerrel Joseph (St. Thomas), Jermaine Payne, Glenford, Shaquille and Joel Peters (United States), Rashedi, Byron, Andre and Alexander Hodge, Elvon and Craig Thomas (United States), Kevon, Jamal and Jarriel Warner and Sherwin Parker (Antigua); nieces: Nicole Parker and Jeresa Warner (Antigua), Desiree Thomas, Shinquia Hodge, Bianca Hodge, Diane and Joann Peters, Joann Henry (United States) and Sheron Hodge (United States); and sisters-in-law: Claudette Thomas (St. Croix), JoAnn Peters (Antigua), Gweneth Hodge and Sheron Hodge (United States).
He is also survived by niece-in-law, Addisnette Payne (United States); great-nieces: Jerin and Jz'a Joseph (St. Thomas), Amaia Payne, Madison Hodge (United States), great- nephews, Nathan Parker (Antigua) and Rakin Hodge (United States); and cousins: Veronica James and family, Gwen and Joan Joseph and family, Harrington Joseph and family, Evanson Gage and family, Christine Knight and family, Hilerine Gage and family, Jennette Benjamin and family, Dave Joseph and family, Larrine Joseph and family, and Melshoney Joseph and family.
Other survivors include the entire Jones family, Roxie Joseph (Antigua), Kenneth Allen, Franklyn Carty, the men of "Parliament" and the St. Andrew's Church family; as well as other relatives and friends too numerous to mention.
The first viewing will be held from 3-5 p.m., Thursday, April 15, at Turnbull's Funeral Home. The second viewing will take place at St. Andrew's Episcopal Church at 9 a.m. followed by a funeral service at 10 a.m., Friday, April 16. Relatives and friends are invited to attend. Interment will be at Eastern Cemetery, Smith Bay.