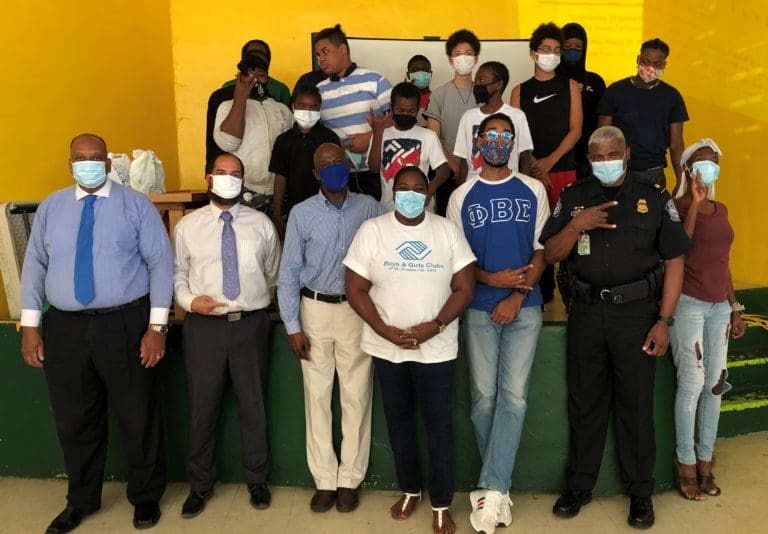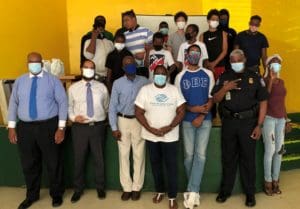 Phi Beta Sigma Fraternity Inc., Epsilon Alpha Sigma Chapter, in partnership with The Boys & Girls Club of St. Thomas-St. John, recently co-hosted a mentorship forum to benefit the community. The event, dubbed, "Mentorship, Empowerment & Upliftment – A Leadership Forum for Young African American Men" took place Friday, March 19, at the Boys & Girls Club of St. Thomas-St. John Community Center in the Oswald Harris Court Housing Community.
As the title suggests, the forum was designed to provide a mentorship opportunity for young men who are members of the Boys & Girls Club and residents of the surrounding public housing community.
"This event was a tremendous success, and I want to thank the executive board, staff and St. Thomas regional director of The Boys & Girls Club St. Thomas-St. John, Jacqueline Brown, for partnering with us on this important event," said Raphael Edwards of Phi Beta Sigma.
"Our goal was to provide an opportunity for these young men to hear from and interact with the members of our chapter and for us to provide them with positive role models, helpful advice and a strategic blueprint for success through obtaining a college education, a trade or becoming an entrepreneur," Edwards said.
"In line with one of our national organization's programs called 'Social Action,' with this event, we wanted to empower young men within our community by presenting a local social action vehicle designed to provide direction and a template for success, and to give them potential paths for positive success in life," Edwards said.
The event began with a brief overview of the fraternity, and then it segued into an interactive forum, with brothers of the fraternity sharing their origins, education and life experiences. The presentation offered a clear platform of advocating for maintaining and completing the current education of the young attendees and then pursuing a college education or learning a trade, as vital components to pursue as they transition into manhood.
This approach made for a relatable discussion with the audience, which enabled the five fraternity speakers to connect directly with the group, consisting of African American male youth between the ages of 8 and 19.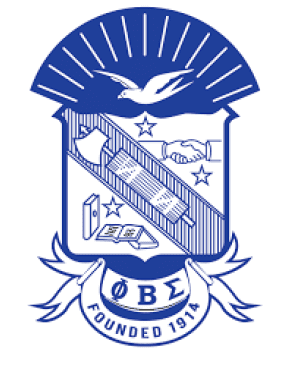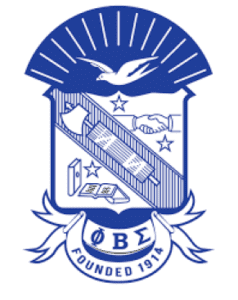 "We believe that it is important for concerned Black men within our community to take the lead and provide a more direct and active role in speaking with and counseling our young Black men," said Kevin Hughes of Phi Beta Sigma Fraternity Inc. "As responsible citizens and members of our community, we need to get young people thinking about their futures today. We cannot idly stand by and continue to read headlines that chronicle our communities being ravaged by senseless violence and other negative impacts. Instead, we must help our young Black youth by giving them sound advice in becoming productive and positive contributors to their own households and ultimately society," Hughes said.
"As a fraternity that cares, we have a national mandate and a local responsibility to serve our community by providing these mentorship events and other opportunities. We will continue to do our best to help the younger generation within the USVI, by encouraging them to seek out higher education, [to] plan for career growth, and to provide them with direction and – more importantly – a sense of hope," Hughes said.
During the event, the fraternity members imparted tangible and meaningful advice on determining a career and avoiding negative influences. Each speaker also provided attendees with "three keys of wisdom," which reflected advice ranging from conflict resolution, economic empowerment through financial management, and always being proud of their heritage as Virgin Islanders.
"I am truly pleased to have been able to partner with Phi Beta Sigma Fraternity Inc. on this event," said Jacqueline Brown, regional director of The Boys & Girls Club St. Thomas-St. John.
"As both of our local chapters are representatives of larger national organizations, we are elated to have been able to create this local smart partnership, to benefit our community. I, along with the young men and parents that were in attendance, were all very impressed with the professionalism and candor exhibited by the fraternity representatives during this mentorship opportunity, and I sincerely thank them for their contribution," Brown said. "At The Boys & Girls Club, we work hard to serve our community through the various services we provide, such as providing lunch to students and tutoring opportunities, among many other community-based services. However, since the outbreak of the COVID-19 pandemic, and subsequent closing of public schools, many of the youngsters of our club have had limited opportunities to connect in a meaningful way with positive role models from our community, but this opportunity truly provided our community with great advice and direct access," she said.
In alignment with the commemoration of V.I. History Month in March, the fraternity has multiple direct ties to the U.S. Virgin Islands. Its membership includes the first elected governor of the U.S. Virgin Islands, The Hon. Melvin H. Evans; noted V.I. author and historian Geraldo Guirty; and television game show host and actor Wayne Brady, who is of U.S. Virgin Islands ancestry.
Phi Beta Sigma Fraternity Inc. is an African American organization with chapters worldwide, including Africa, Europe and the Caribbean. The fraternity's motto is "Culture For Service and Service For Humanity." Its national membership includes famous and distinguished "Sigmas" such as John Lewis, former U.S. Congressman and Civil Rights Activist; Elijah Cummings, former U.S. Congressman; Huey P. Newton, founder of the Black Panther Party; Harry Belafonte, actor/activist; Les Brown, popular motivational speaker; Scottie Pippen, NBA World Champion; Al Roker of NBC's "Today" Show; Emmitt Smith, NFL Dallas Cowboys superstar; and actors Ben Vereen, Terrence Howard and Blair Underwood.
For more information about Phi Beta Sigma Fraternity Inc., visit www.phibetasigma1914.org.