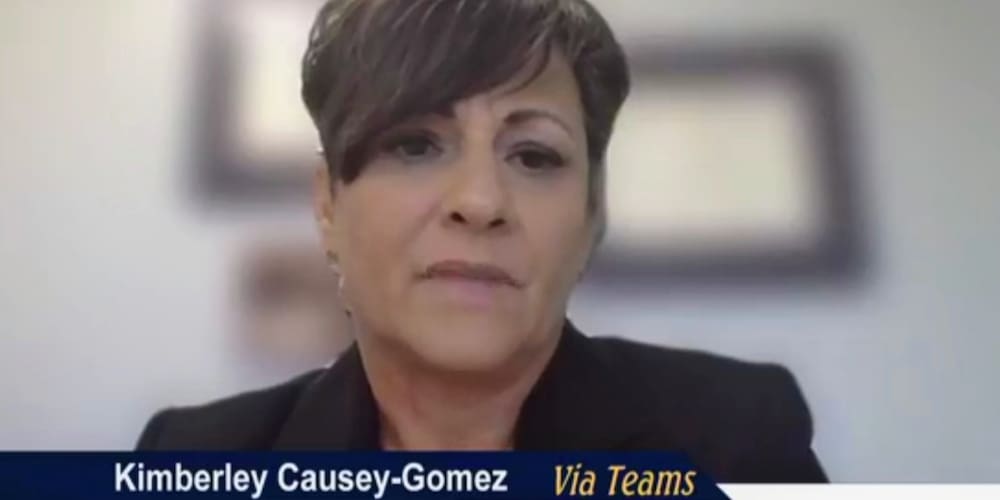 The Virgin Islands Department of Human Services is contending with extreme staff shortages across every division and program, DHS Commissioner Kimberley Causey-Gomez told lawmakers on Wednesday during a hearing of the Senate Committee on Youth, Sports, Parks and Recreation.
Causey-Gomez said the shortage caused the "very dedicated and professional staff" to have limited effectiveness.
"Management staff are carrying caseloads and filling essential roles that are vacant," Causey-Gomez said. "This need for management staff to be immersed in case-carrying activities is preventing much-needed management, administrative oversight, policy and procedural activities and updates that directly affect service provision and federal compliance."
The need for qualified staff is not new to the department.
"During the budget crunch" in 2020, Causey-Gomez said, the Government of the Virgin Islands pulled the vacancies and they "were taken from the actual vacancy list."
"When it came over to 2021 those positions were not even available. Now we are trying to get a supplemental budget to put those positions back into the budget to ensure that we are staffed up," Causey-Gomez said.
While the commissioner could not tell senators the actual number of vacancies, she was able to provide the amount of staff in the Division of Children and Family Services which requires social workers, caseworkers and a district manager – a vacancy that dates back to 2016.
Staffing for the Protective Unit, a division within Children and Family Services, includes four staff on St. Croix and three in the St. Thomas-St. John District.
"We have requested critical hirer vacancies for all of our divisions and programs that affect not only our operations and astuteness in being able to respond but also our federal match requirements," Causey-Gomez said. "Currently the vacancies that have been posted are 100 percent federally funded and or a backfilled position, meaning they have been vacant this current fiscal year."
In 2010, Human Services had almost 1,000 employees, but today Causey-Gomez said the department is currently fewer than 700.
"For us to meet the mandates, both locally as well federally, it is very difficult for us due to the staff shortages in every division," Causey-Gomez said. "We are in dire shape."
She added that without adequate staffing the department is constantly at risk of losing federal grants due to the inability to meet mandates.
Committee Chairman Sen. Samuel Carrion expressed support.
"We have heard some of the challenges and we cannot ignore that they are there," he said. "We are looking forward to receiving that supplemental budget because we understand how crucial it is to get those critical positions filled and how important it is for our members of our community to receive the services that the department provides. It is unfortunate to hear that funds are being returned, and we are losing funds because we are not staffing properly."
Sens. Carrion, Dwayne DeGraff, Carla Joseph, Franklin Johnson, Alma Francis Heyliger and Javan James Sr. were present for the hearing. Sen. Steven Payne Sr. was excused. Additional non-committee members also were present.