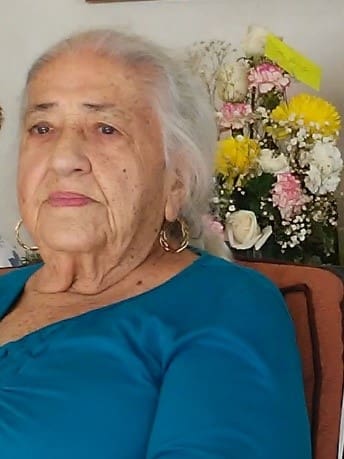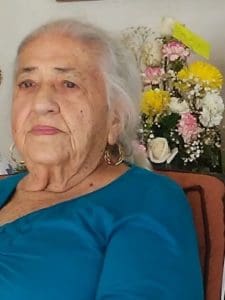 Pauline Farchette Figueroa, age 84, of Estate Anna's Hope died on March 14.
She was preceded in death by: her father, John Farchette; mother, Elaine Lovgren Farchette; brothers: John "Sony" Farchette and George Farchette; sisters: Angeline Farchette and Mary Farchette Caballero.
She is survived by her husband, Jose A. Figueroa Sr. ("Chin"); sons: Jose A. Figueroa Jr. ("Tony") and Miguel A. Figueroa; daughter, Wanda M. Figueroa-Vialet; sisters: Catherine Golden, Virginia Knight and Rafaelita Torres; daughter-in-law, Judith Figueroa; son-in-law, Senator Kurt Vialet; grandchildren: Jose III,  Miguel and Stewart Figueroa, Kurrisa and Kyminis Vialet; great-grandchildren: Jose IV, Amelia and Josiah Figueroa; and sisters-in-law: Nilsa Marrero-Baird and Rosa Rodriguez Figueroa.
She is also survived by special cousin, Joan Pedersen; special niece, Ananka Willocks; nephews: John and Carlos Farchette, Louis ("Guy") and John ("Jay") Golden, James ("Jamaki") Knight Jr., Reuben and Carlos Caballero, Benito Torres Jr., Arol Abel Jr. (great nephew); nieces: Jannah Abdulkabir, Kay Willocks, Elizabeth Farchette, Rachel ("Didi") Caballero, Patricia Knight, Eleanor Knight Moorehead and Anna Torres Richards; and godchildren: Renae Meyers, Melishya Rivera and Jaye Whipper.
Other survivors include special families and friends: Figueroa/ Encarnacion and Medina families (PR), Lang family, Morales family, Roy Vialet Sr., Lisa Bough, Ready for Vialet Core and family, Senator Kurt Vialet's Office Staff, Richard and Nancy Wright, Jane Meyers and family, Iris Rivera and family (Lysette, Priscilla, Jeanette and family), Jusel Morales, Dorethea Cools-Lartigue, Leah E. Jules, Alvin Milligan, Beverly and Renae Meyers, friends of Tony, Miguel and Wanda, Dr. Dante Galiber, Dr. Thomas, Dr. Abate and the Governor Juan F. Luis Hospital Nursing Teams, VICC and ICU Units, St. Joseph's Catholic Church family and St. Peter's Anglican Church family. as well as other relatives and friends too numerous to mention.
A viewing will take place at 10 a.m. followed by a funeral service at 11 a.m., Tuesday, March 23, at St. Joseph's Catholic Church. Interment will be at Kingshill Cemetery.
The family requests that attendees wear a face mask and adhere to social distancing guidelines.