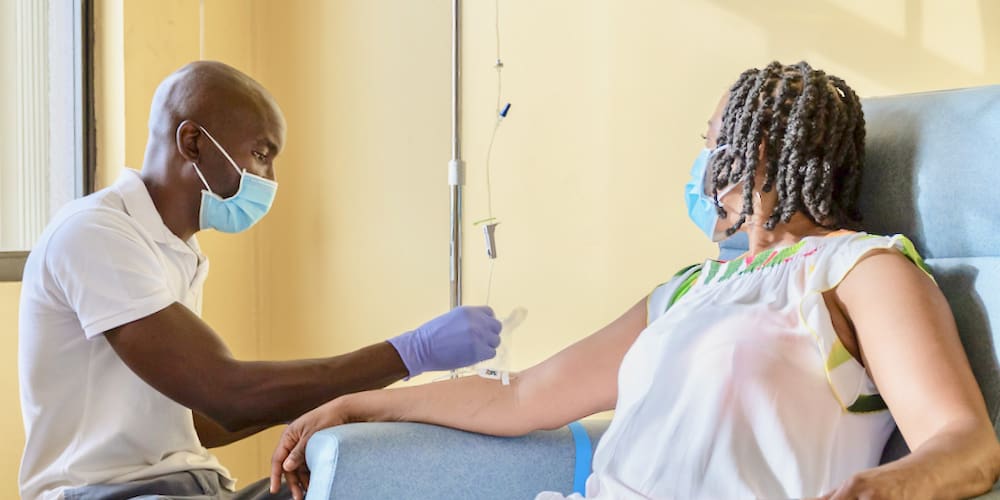 IV therapy, the practice of injecting vitamins and nutrients directly into the bloodstream intravenously – thus bypassing the digestive system – is not new.
In the 1830s, Scottish physician Thomas Latta theorized during a cholera epidemic in Great Britain that the bodily fluids lost due to the effects of cholera could be replaced with a saline solution injection that mimicked the composition of blood. He chose injection because drinking water and rectal delivery of saline solution both proved ineffective.
The injection method was successful. His findings were published in The Lancet in June 1832.
It would be another 130 years before Baltimore physician Dr. John Myers discovered you could use the same theory of bypassing the digestive system to inject a "cocktail" of vitamins and minerals into patients who were suffering from a wide range of ailments and disorders.
When Meyers died, his patients sought IV therapy with another Baltimore physician, Dr. Alan R. Gaby, who documented and published this treatment in 2002, and named it Myers' Cocktail.
Gaby used it to provide relief for patients with varying conditions such as migraines, fatigue, fibromyalgia, depression, upper respiratory tract infections, athletic performance, seasonal allergic rhinitis, acute muscle spasm and more.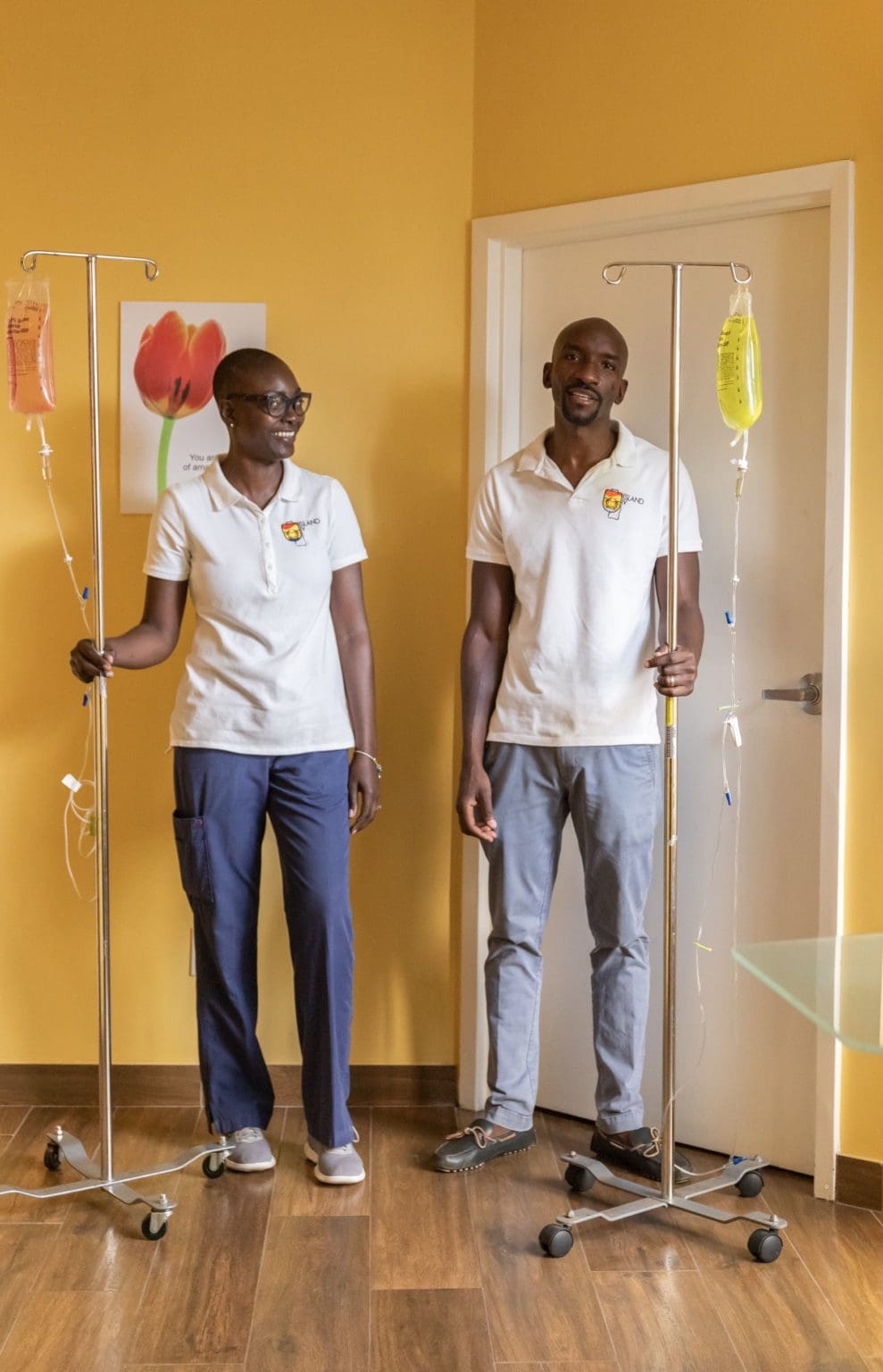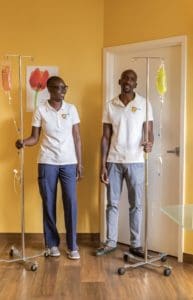 Fast forward to 2020 in the Virgin Islands, Greg Bowen, a registered nurse, fulfilled his six-year-long dream of bringing IV therapy to the islands. Initially, Bowen's idea was that fun, sun and rum made the use of IV therapy as a hangover cure, a highly marketable no-brainer.
Bowen has stories galore about the miraculous results in less than an hour of the "hangover cure," he administers – often to tourists so they can make their plane, he said.
However, when his wife was diagnosed with cancer, he put on his oncology nurse hat and used vitamin C infusions to help her be more comfortable and feel better throughout her cancer treatments.
Even so, Bowen, a handsome, soft-spoken father of two, has returned to his initial plan to offer IV therapy to foster other, less dramatic, health benefits.
Like Dr. Latta, Bowen offers hydration therapy. There's no cholera in the Virgin Islands these days, but dehydration is prevalent in a place where heat, sun and imbibing in liquids other than water result in mysterious symptoms often traceable to simple lack of hydration.
The "C-blast," his brochure says, can kick in a person's immune system in a way that acts far more quickly than supplements or orange juice.
The immune-building and anti-inflammatory properties of vitamin C have been touted throughout the last year's pandemic as minimizing side effects of or even building some immunity to COVID-19, along with mask-wearing and physical distancing, of course.
A study published in PubMed, the National Institute of Health database, concluded recently that, "The use of IV vitamin C in patients with moderate to severe COVID-19 disease may be feasible."
However, Bowen likes to focus on the lighter side of intravenous therapy: revitalizing sun-damaged skin and improving athletic performance; burning fat while boosting energy – as well as the startlingly quick hangover cure.
Bowen doesn't deny that what infusion therapy offers can also be found in the proper use of food. But his years in the medical field have offered ample proof that few people put in the sustained effort to garner the full and immediate results offered by IV therapy. Some of the necessary nutrients offered in the treatments include minerals, B-vitamins, zinc calcium, magnesium and even a vegan special that includes B-12.
The business is picking up, as he still wears his other hats as an oncology nurse, father, husband and new business owner. Of all the meaningful results and feedback he has received from clients, "My oncology patients are providing the most rewarding responses," he said. "They only come back with praises about going from having to go home and mostly sleep after their cancer treatments, to having much more energy to get back to their normal activities."
Island IV also provides quick turnaround COVID-19 testing on Tuesdays and Thursdays by appointment.
More information is available online at the Island IV website, by calling 340-727-0220 or emailing IslandIVhydration@gmail.com.