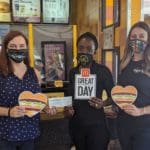 In line with their social commitment to the well-being of the Virgin Islands communities, McDonald's hosted its Great Day, the company's largest annual fundraiser in Latin America and the Caribbean. During this event, celebrated on Nov. 20, 100 percent of Big Mac® sales from their five restaurants on St. Thomas and St. Croix were donated to My Brother's Workshop. With the proceeds raised through the event, McDonald's donated $10,000 to the local non-profit organization.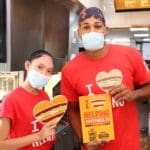 "Arcos Dorados is proud to support My Brother's Workshop and its programs," said Marisol Vega Couto, managing director for Puerto Rico and the USVI. "This is our seventh year supporting the organization, and every dollar contributed by the community helps fund these amazing organizations that make life-changing programs possible."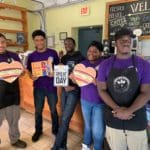 "We are so grateful to Arcos Dorados/McDonald's USVI for choosing MBW as the recipient of Great Day funds for the 7th year in a row," said Chrystie Payne, MBW communications/donor relations. "It's through the support of community partners such as McDonald's that we are able to keep our doors open to serve our USVI youth."
My Brother's Workshop is a non-profit organization dedicated to providing hope, faith, healing and opportunity to at-risk and high-risk youth in the U.S. Virgin Islands, ages 16-24. The organization's holistic approach of mentorship, education, mental health counseling, on-the-job training and job placement has helped over 1,300 young people choose a better path, further their education and ultimately change their lives. To learn more about MBW, visit www.mybrothersworkshop.org.