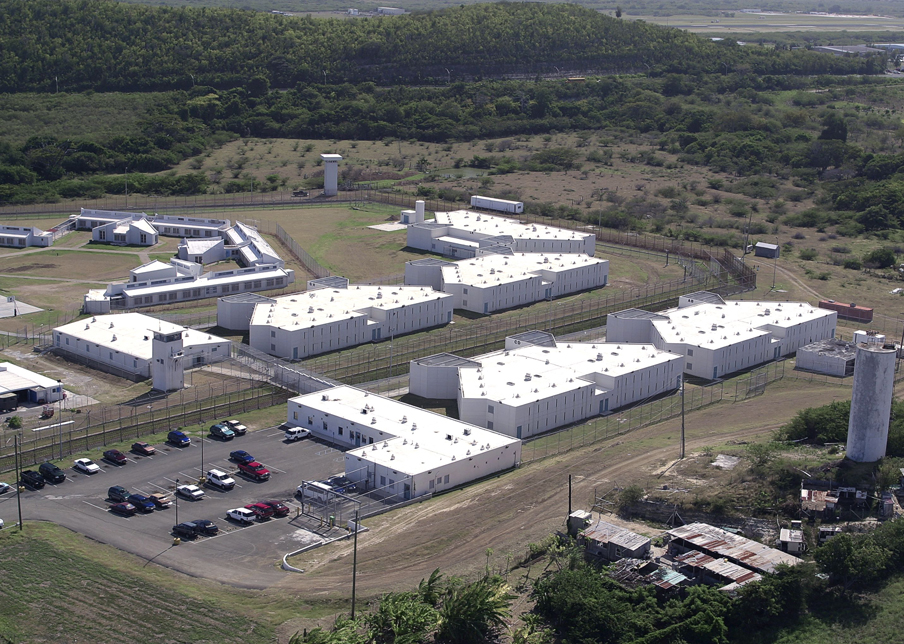 Two inmates at the Golden Grove Adult Correctional Facility on St. Croix were arrested on Tuesday and charged with attempting to kill two fellow inmates, the V.I. Police Department reported.
According to police, 42-year-old Hector Ramos and 23-year-old Manuel Davis were arrested at around 3:50 p.m. and charged with first-degree attempted murder.
Police said their investigation showed that that morning, Ramos and Davis worked together to assault two fellow inmates, causing life-threatening injuries to the men. Allegedly, Ramos used a machete and Davis used a knife in the attack and subsequently hid the weapons to avoid being caught.
Ramos and Davis were remanded to the custody of the Bureau of Corrections after failing to post a $75,000 bond each, pending their advice of rights hearings. Tuesday's police news release reporting the incident did not discuss what charges Ramos or David are already incarcerated for.