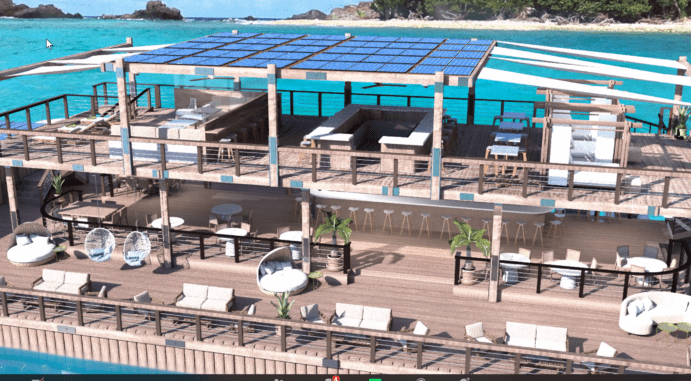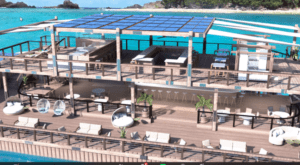 There is no doubt that in this time of great uncertainty, it will take all of us to bring back a sense of normalcy to our lives. That is why I applaud local businessman Bill Perkins for his innovation and persistence in introducing a new dining venue, The Bebop, a floating lounge, to the USVI.
Unfortunately, he has been met with many hurdles and challenges preventing him from offering this new product. I have seen the plans and I am convinced that The Bebop will be environmentally safe and sound. It will be a place that offers a fine dining experience for locals and tourists. Who can argue that we need more local dining options in our waters?
As a local businessman and boat captain, it was important for me to have participated in the Coastal Zone Commission public hearing last summer at which time The Bebop's permit proposal was being heard. The Bebop representatives shared a proposal that showed the venue will be located in the best location, between Mingo Cay and Grass Cay near St. John. After studying several locations, environmental experts determined that placing The Bebop here would be safe for all surrounding marine life.
The CZM staff ultimately agreed that The Bebop permit should be approved. Especially because the Bebop team pledged to address any minor issues raised by CZM. Simply put, following recommendations would lead to an improved product overall. However, commissioners thought differently and denied the request. They disregarded CZM's comments and questioned CZM's ability [to] enforce the guidelines in place.
At what point do we trust the process and those vested with the responsibility to enforce and monitor businesses in the interest of the community they serve?
I love my home and I am an active member of the marine community. I enjoy being in the ocean for pleasure and for business. I whole-heartedly support our government's allowing The Bebop the opportunity to offer a dining venue in our community, especially during this time when our territory needs more businesses to stay afloat.
Editor's note: Shermon Smith is a St. Thomas businessman and boat captain.