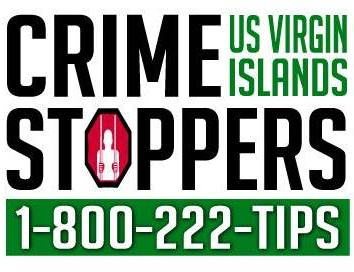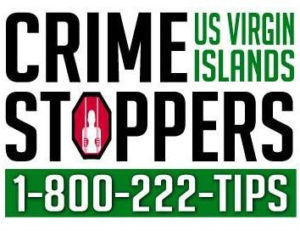 The anonymous tip service Crime Stoppers USVI is offering a $5,000 cash reward for information leading to the arrest of suspects responsible for the Crimes of the Week, three home invasions that took place recently on St. Croix.
– At around 9:46 p.m. Dec. 3, 2020, the 911 emergency call center dispatched officers to a residence in Estate St. Georges, Frederiksted on report of a home invasion. The victim told officers he was outside his home with his dog when four male individuals dressed in black, one with a gun, entered his property and ordered him to the ground at gunpoint. Shortly thereafter, the individuals rushed into the residence after his girlfriend opened the door. The four individuals ransacked the home leaving with a substantial amount of cash. No injuries were reported.
– At about 7:53 p.m. Dec. 28, 2020, the 911 emergency call center dispatched officers to a report of an assault that occurred in the Bethlehem Village Apartments, Frederiksted. At the scene, the victim stated that four individuals dressed in black, one holding a broken glass bottle, forcibly entered his apartment and punched him in the face multiple times, pulled his wig off, cut his stomach with the broken bottle and ran out the apartment without taking anything.
– At about 3:05 a.m., Jan. 10, 2021, the 911 emergency call center dispatched officers to Castle Burke in reference to a burglary. Upon officers' arrival, they contacted an 80-year-old woman who said she heard a loud noise in her home, then two males wearing masks entered her bedroom demanding money. Although the victim gave the suspects cash, they restrained her hands and feet with duct tape and searched the home for more. The suspects subsequently left the residence, leaving the victim bound. After eventually freeing herself, she called 911. The victim described the two suspects as being about 5 feet, 5 inches tall, one slim built and one heavyset, wearing all black with black masks and gloves. One of the suspects was armed with a handgun.
Anyone with information on the Crime of the Week cases or any other crime can call Crime Stoppers USVI at 1-800-222-8477 (1-800-222-TIPS) or submit a tip online at www.P3tips.com or www.crimestoppersvi.org. Callers will be issued a confidential PIN and are encouraged to check back frequently for reward eligibility. Information that leads to the resolution of a crime can qualify the caller for an anonymous cash reward.