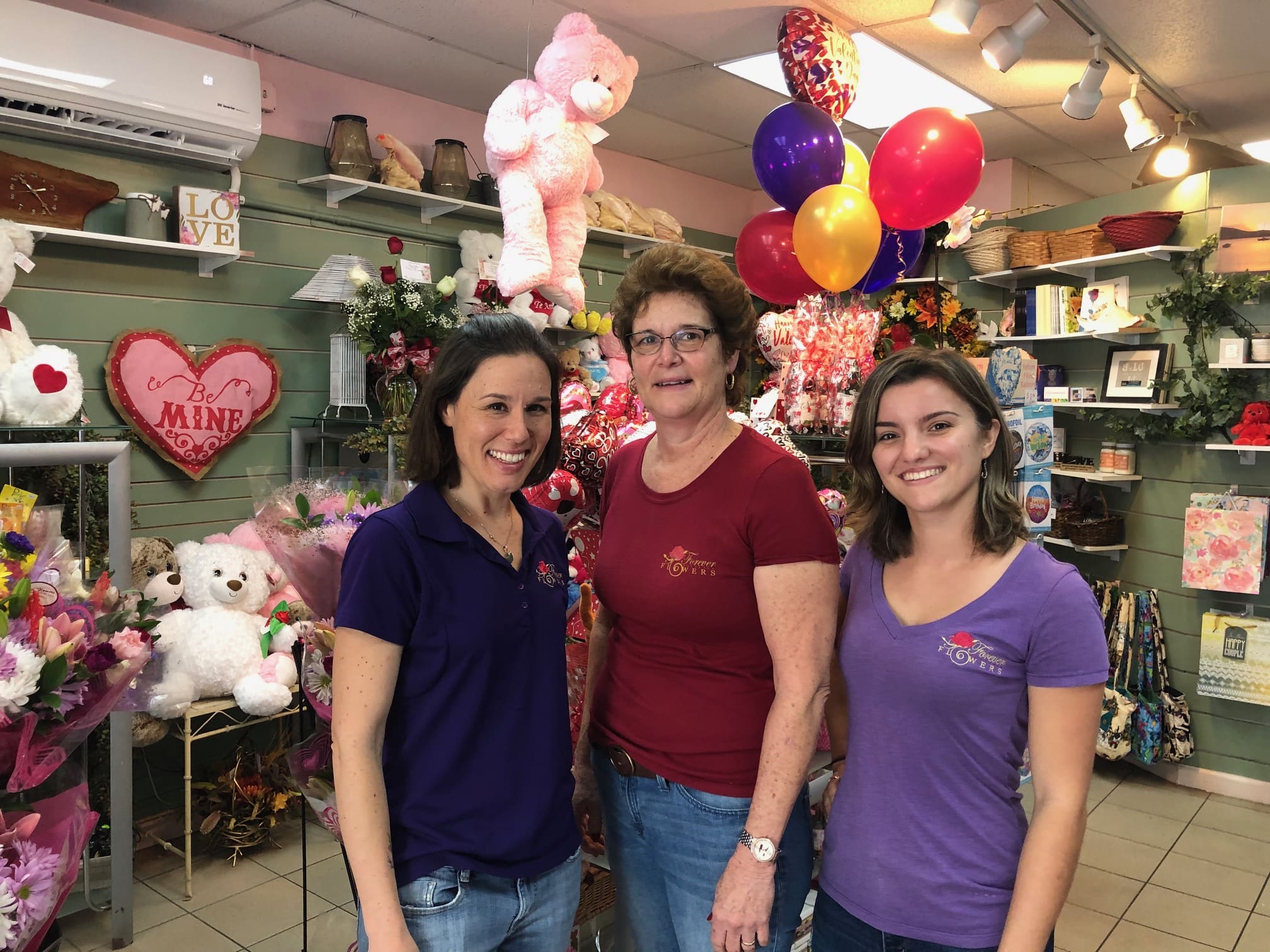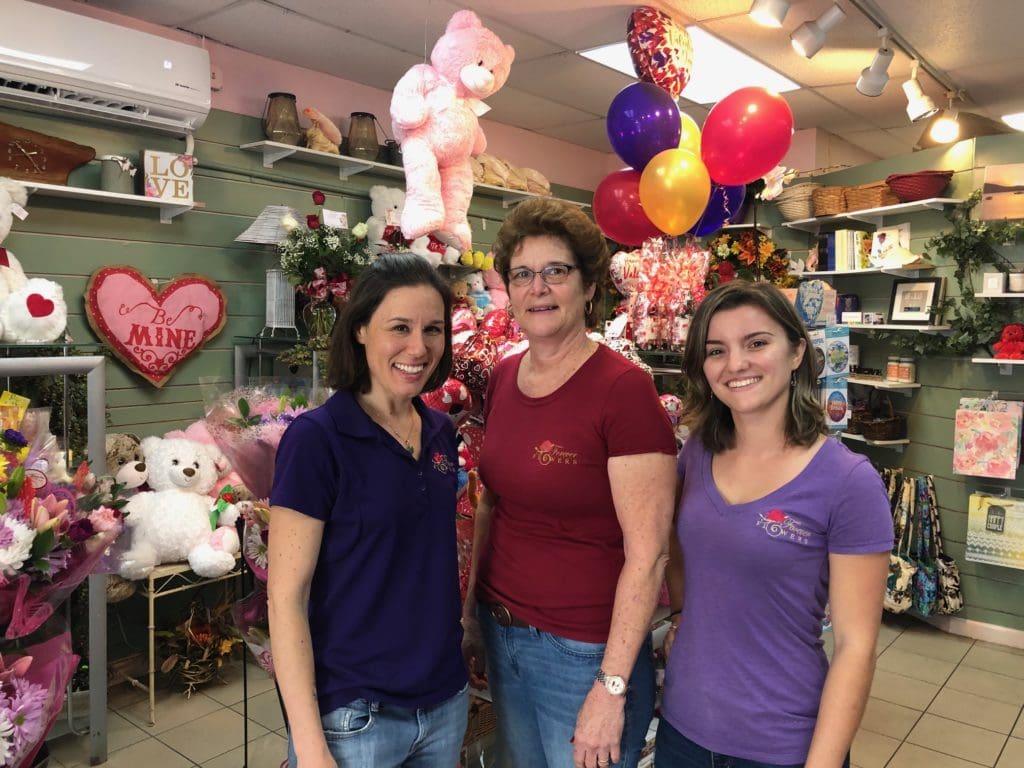 Valentine's Day is Sunday, Feb. 14, and at Forever Flowers proprietor Gigi Quetel, her daughter Christina and daughter-in-law Natasha have created a sparkling wonderland of themed gifts, flavorful treats and floral delights.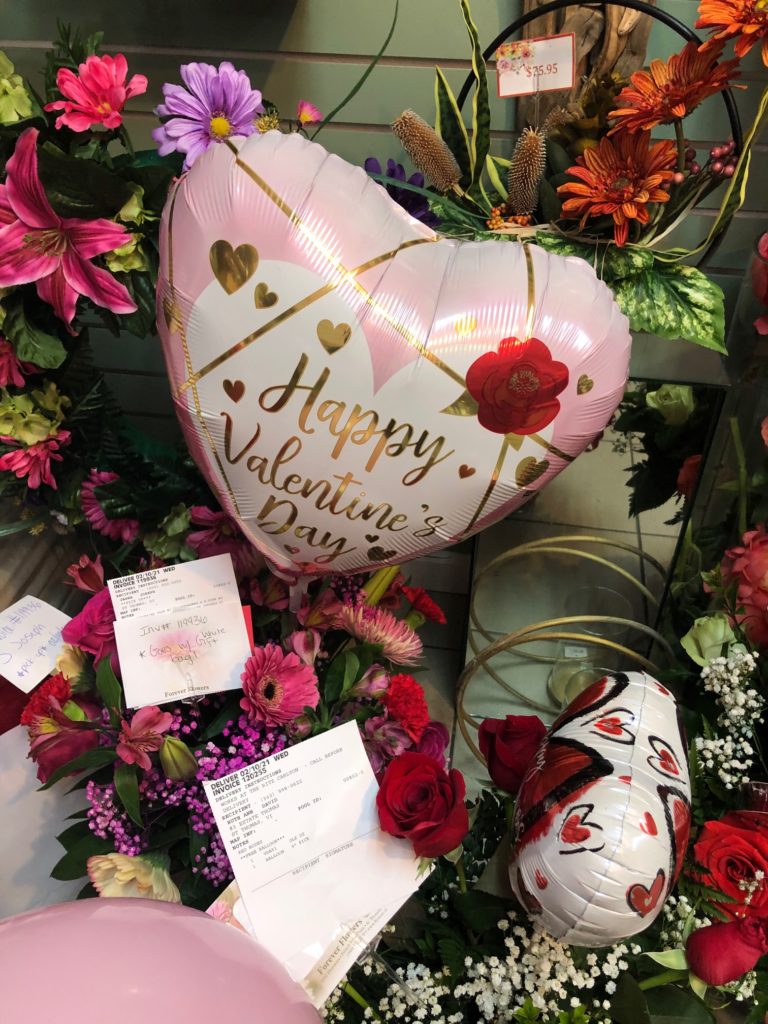 Located at Demerara Plaza in Frenchtown, Forever Flowers has been a part of the St. Thomas business community since 1990. Over time, the quaint florist shop has blossomed into a fun-filled place to find all types of gifts, glitzy greeting cards, home decor items, quality chocolates, locally-made creations, books by Virgin Islands authors and more.
"Thanks to my mother, I grew up in the business and always loved it," said Christina.
A 2000 graduate of Antilles School, Christina moved to San Diego where she worked in the hospitality industry. In 2015, she brought her management skills and creativity back home to St. Thomas, and for several years the shop became a mother-daughter operation.
When offered a human resources position with a diagnostics company in Asheville, North Carolina, Christina relocated to the mainland, once again. Her sister-in-law, Natasha, stepped in to help and has been a vital part of the team since 2019.
"Natasha is amazing. She redesigned the shop when the pandemic hit," said Gigi. "We closed for a week and in that time, she gave us a makeover and redesigned all the displays. Not only did Natasha select the paint colors, she did all the painting herself."
More recently – just in time to assist with the annual high volume Valentine's Day season – Christina returned to St. Thomas for a two-week visit.
"Because of my job, I've already been vaccinated," she said. "That's the reason I was able to fly in and help out with Valentine's orders this year."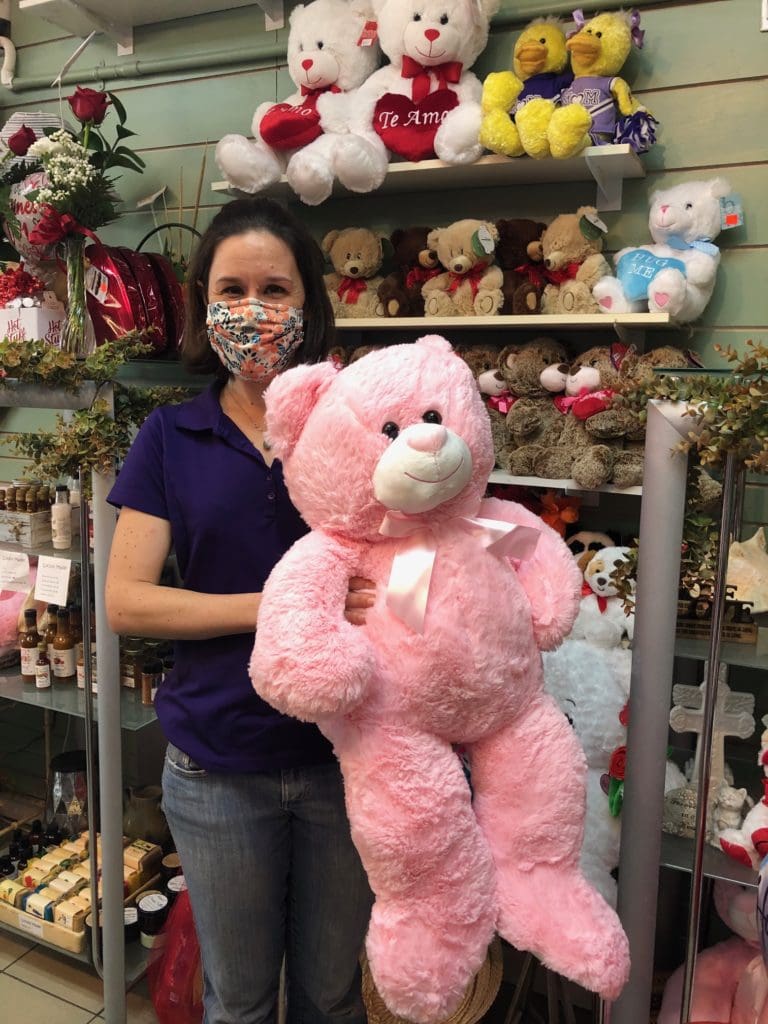 She said that one of the most popular items every Valentine's Day is the shop's custom gift basket.
"We are very tuned in to creating custom baskets. Customers can come see us and select items on display or just call us. We have lots of experience putting together exactly what our customers want – including baskets with or without chocolates," she said.
In addition to balloons and plush teddy bears, some of the items on display include locally-made cloth bags and face masks by Cindie Kennedy.
"I love the fact that we carry the Antilles Expressions Chorale CDs," said Christina. "I used to sing with them."
"I want to be sure to mention that we have a great staff here," she added. "We truly appreciate everyone."
As always, Forever Flowers maintains an attractive selection of floral arrangements in the display case, including classic red roses. For a limited time, Forever Flowers is offering hand-dipped and decorated chocolate-covered strawberries – for pick up only.
In addition to Gigi's long-standing reputation as a well-respected entrepreneur, she also is a certified health coach. Leading by example, she proudly represents Herbal Life supplements and maintains a complete line of products in stock.
Reflecting the nurturing spirit of her business, Gigi also is active with the Humane Society of St. Thomas.
Through Saturday, Forever Flowers has extended hours of operation to accommodate Valentine's shoppers. Doors are open from 9 a.m. to 6 p.m. daily. For additional information visit www.flowers.vi, follow Forever Flowers on Facebook or call 340-774-9370.